The best weight loss advice for 2022 presented here is a summary of the whole site. Although bariatric surgery is associated with the best long-term results, weight loss surgery is usually the second choice for most patients. Medical weight loss management has evolved over the years, but 2021 was the year when medical weight loss treatment was considered equivalent to bariatric surgeries.
Obesity is considered the mother of all diseases. It is associated with physical and psychological issues. Diabetes, Hypertension, Stroke, Osteoarthritis, and depression are well-known associations of obesity. However, new medical conditions are being increasingly recognized. Among these are Obesity associated asthma and obesity-associated kidney diseases.
Obesity may run in families. For such individuals, losing weight is the hardest thing. However, it is not impossible. For individuals with bad genes and slow metabolic rates, a combination of therapies should be used. One last thing, if you want to lose weight, you have to be patient. Rapid weight loss is usually rapid fluid loss from the body. Fats can not be burned in a week. It takes months.
Types of Obesity: Gynoid Vs Android, Childhood obesity & Grades
Diseases Caused by Rapid Weight Loss:
The ideal weight loss is half a Kilo (or one pound) per week for most patients. More rapid weight loss may be associated with serious diseases. These include:
Dehydration, dizziness, syncope, and kidney failure
Liver injury and gall stones.
Fatigue and nutrient deficiencies may result in multiple symptoms including hair loss, brittle nails, and wrinkled skin.
Repeated infections, oral ulcers, constipation or diarrhea, and insomnia.
Can You be Obese or Overweight and Healthy at the Same Time?
The Stonehenge of Medical Weight Loss Therapy:
People may call it the pillars of weight loss therapy. Most medical weight loss therapy includes Diet, Exercise, and Weight Loss Pills. Hence, the pillars of Medical weight loss. However, using weight loss pills is not a natural way of losing weight.
The Stonehenge of medical Weight Loss Therapy is Exercise and Diet. Cutting out calories from your diet and burning them with exercise are the two healthiest and most efficient ways of medical weight-loss interventions.
Weight loss pills may be used in individuals who have genetic obesity and those with other compelling interventions such as diabetes, depression, and migraine.
Surgery is one of the options for people who have no self-control such as those with a binge-eating disorder and those with severe limitations in movements.
The best Medical weight loss diet:
The best diet for weight loss is the one that provides fewer calories, ample amount of vitamins and nutrients, is rich in fiber, and makes you full.
Sticking to one single diet is never healthy. A combination of food items at different times improves adherence to a weight loss diet and simultaneously, does not make you feel weird.
A few key points to remember are:
Cut down carbohydrates. This can be simply done by avoiding sugar, juices, sweets, and bakery items including cakes, pastries, and cookies.
Reduce your portion size. Sometimes, just reducing your portion is all you need. This does not require many changes in your diet.
Avoid taking simple carbohydrates such as rice and bread.
Don't miss your meals.
Food items that can help you lose weight include:
Take one cup of green tea without sugar before each meal. Green tea boosts your metabolism. It contains only two calories and makes you feel full.
Salads are good sources of fiber that provide fewer calories. The number of calories in salads depends on the number of ingredients such as cream (fats), sauce, and fruits. However, simple salads usually have fewer calories averaging around 17 Calories per bowel.
Cucumber contains 16 calories per 100 grams. Apart from adding it to salads, one can use it instead of bread. Eat your meal with cucumber as if you are eating it with bread.
Apart from vegetables and salads, you can take a low-calorie fruit between your major meals. Low-calorie snacks let you revive your energy between meals and you can easily limit your portion at lunch and dinner since these are good for satiety as well. Apples, berries, strawberries, watermelon, and peach are some of the common low-calorie fruits.
You can also include a piece of Chicken, fish, or mutton steam-cooked or barbeque in one of your major meals. This can be specially added to your dinner. A steam-roasted chicken piece can provide about 120 to 200 calories per piece depending on the size. Similarly, steam-roasted mutton has about 250 calories per 100 grams and steam-roasted fish has about 135 calories per 100 grams.
Protein Rich Diet for Vegetarians (Protein-Rich Fruits and Vegetables)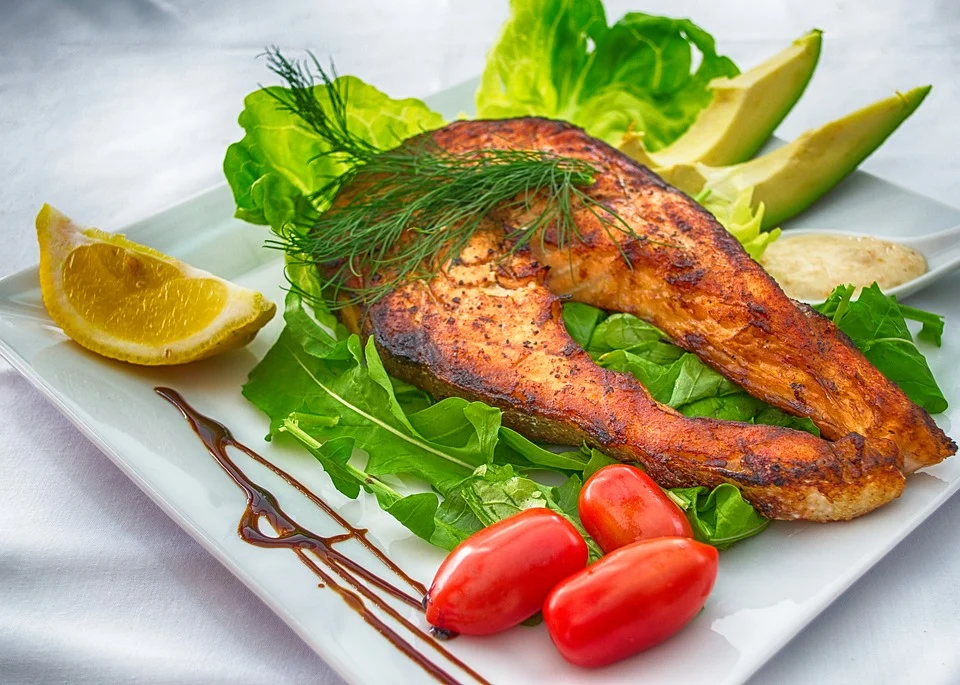 Exercises for Weight Loss:
Exercise is one of the two important components of weight loss programs. A daily exercise for medical weight loss needs your time and motivation. You can divide your physical routine into three different forms:
Change your habits:
Change your habits and make small to your daily routine. Small changes make big differences. You can do it by climbing stairs instead of using a lift. Similarly, walk to the market instead of using a bike or a car.
You can easily burn about 100 calories climbing stairs for 15 minutes per day. Compared to climbing stairs, you can only burn around 25 Calories per 15 minutes when you use an elevator.
You can burn 125 to 175 Calories if you walk for 30 minutes. Compared to walking, you only burn 60 calories if you drive for 30 minutes. As a passenger, you lose half the calories burned compared to when you drive.
You can lose One kilo of your body fat easily if you lose about 7000 calories. So, simply changing your lifestyle can help you lose weight.
Aerobic Exercises:
Aerobic exercises mean any form of activity that requires extra oxygen. It is also called "Cardio". Aerobic exercises include Brisk walking, Running, Swimming, and Cycling.
Aerobic exercises are best for the heart and patients who can not perform HIIT (high-intensity interval exercises).
Best Physical Exercises for Diabetics and People with Insulin Resistance
Brisk Walking:

The simplest form of Cardio or aerobic exercise is Brisk Walking. Brisk walking is a moderate-intensity exercise. Brisk walking is walking at about 4 to 5 miles per hour or 100 steps per minute.
With brisk walking for 30 minutes daily, you can easily burn around 100 to 300 calories. Increasing the pace or the duration lets you burn more calories.

Running:

Running is one of the best forms of exercise for weight loss. Depending on your weight and speed, you can easily burn 300 to 500 Calories per 30 minutes of running. One can burn 100 calories per mile while running.

Swimming: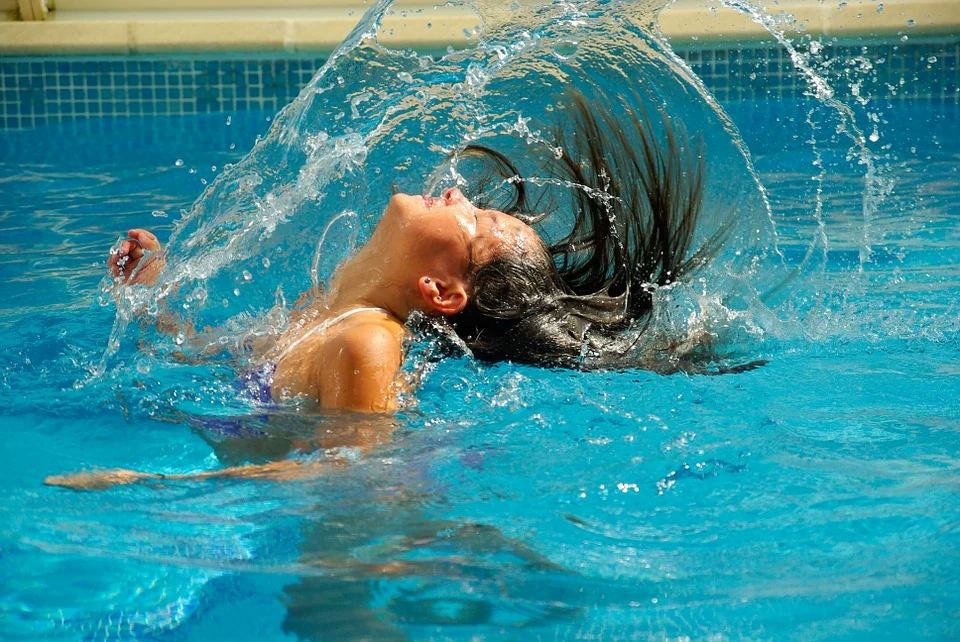 Swimming is not only one of the best forms of exercise, it is best for your spine and is a good leisure activity.
Swimming for 30 minutes can let you burn 150 to 250 calories in 30 minutes.

Cycling:

Cycling, again, is not only an exercise but a leisure activity. You can burn 220 to 350 calories per 30 minutes of cycling. The number of calories burned depends on your weight and speed.
HIIT (High-Intensity Interval Training) Exercises:
HIIT exercises are the best workouts for people who want to lose weight rapidly. HIIT exercises are high-intensity exercises that are performed briefly followed by a period of less intense exercises. These exercises are considered superior to aerobic and cardio exercises in terms of their weight loss effects.
HIIT Exercises can be performed for 20 to 40 seconds followed by a period of aerobic exercise or rest. Simple HIIT exercises that can be done without the need for equipment include: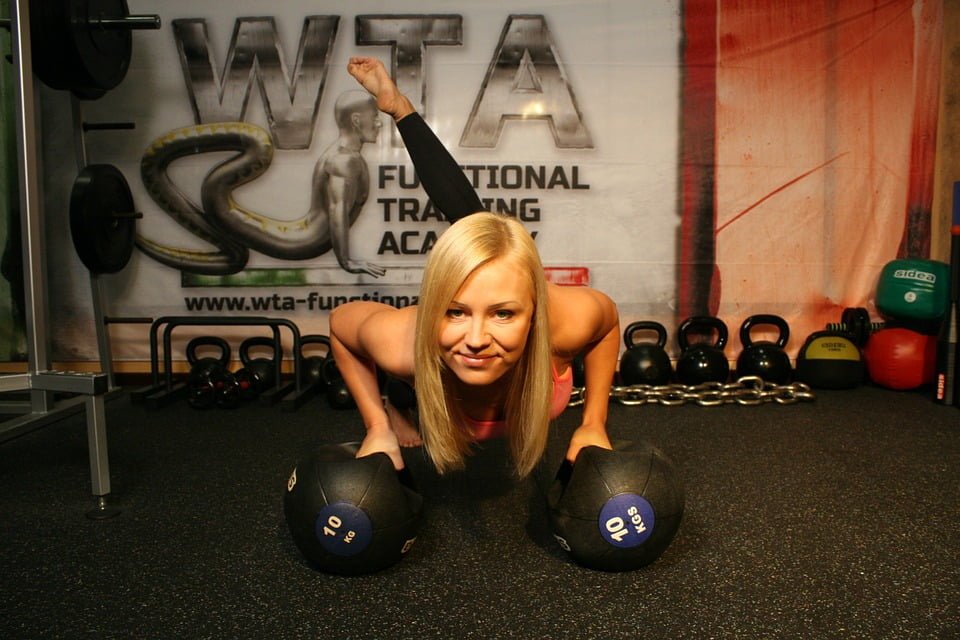 Pushups:

Pushups for 50 seconds followed by 10 minutes rest while in the same position. Repeat another set. Repeat the same after 30 seconds. Perform this for a total of 20 minutes daily.
You can easily burn 200 Calories by doing pushups for 20 minutes as described. After one month, you can easily lose about one kilo per month. With time, as your exercise endurance increases, you can increase the time and lose more calories.

Burpee

Burpee is a special form of Push-ups. It is one of the favorite forms of HIIT exercise. You can perform it by first squatting, followed by a round of push-ups, squatting, and standing.
Performing 50 sets of Burpee can be easily performed in five minutes. This can make you burn around 50 to 70 calories. If you increase your daily time to 20 minutes, you can easily burn around 200 to 250 Calories. You can lose about One kilo of weight per month.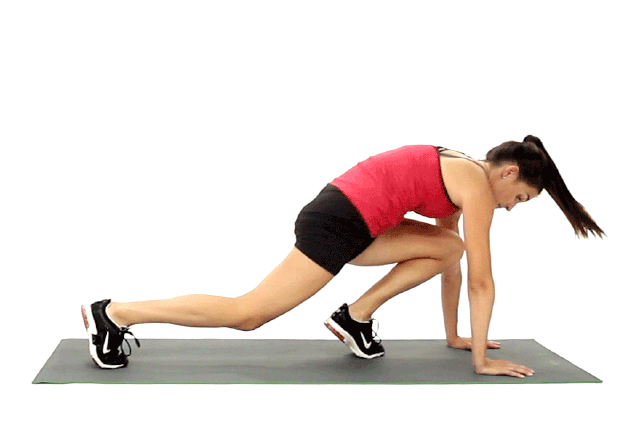 Mountain Climbers:

Mountain Climbers is another form of HIIT exercise that can be easily performed at home without the need for any type of equipment.
You can easily burn 200 calories performing mountain climbers for 20 minutes.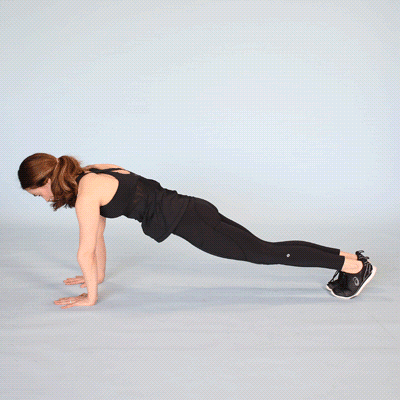 Plank Jacks:

Plank Jacks is another HIIT exercise for weight loss. It is considered an isometric exercise. You can easily burn 80 to 100 calories if you perform this exercise for 20 minutes daily. Plank Jacks is a relatively mild form of HIIT exercise and can be performed between two hard HIIT exercises.

Jump Squats:

Jump squat exercise can be done by squatting for a few seconds and then jumping high. This can be repeated and continued for 20 minutes daily.
Jump squats can be done at home without the need for any equipment. You can easily burn 200 Calories performing jump squats for 20 minutes.

Butt Kicks:

Butt Kicks is performed while standing. It is similar to jump squats however, the heels are lifted to touch the gluteus (butts) while jumping off the ground. It can be done alternatively with each leg or with both legs simultaneously.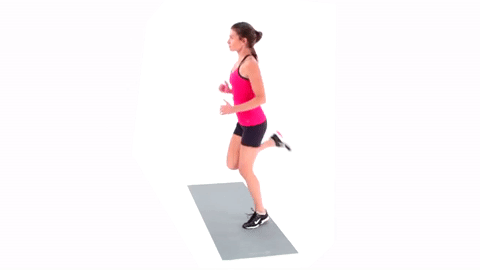 "Butt kicks" is a form of HIIT exercise that can be performed at home without the need for any equipment. You can easily burn 250 to 350 Calories in 30 minutes.
The best Medical weight loss pills:
Six pills have been approved for weight loss. These include:
Lorcaserin
Bupropion/ Naltrexone (Contrave)
Among the six approved weight loss pills, lorcaserin has already been discontinued because of its association with cancers.
Phentermine/ topiramate (Qsymia), Liraglutide (Saxenda), and Semaglutide (Wegovy) are considered very effective weight loss pills.
The average weight loss documented with each of these drugs in various clinical trials has been documented as:
Orlistat (Xenical)

Orlistat inhibits the absorption of dietary fats. It is also available over the counter as Alli in a dose of 60 mg. Compared to placebo, it resulted in a significant weight loss over one year of treatment.
The weight loss documented with the use of orlistat is about 10% from the baseline [Ref].
Semaglutide Vs Orlistat (Wegovy, Ozempic, and Rybelsus Vs Xenical)
Lorcaserin:

Lorcaserin is an appetite suppressant drug. It has been withdrawn from the market because it increases the risks of certain cancers.
It was observed in a clinical trial to cause 10% weight loss in up to 22% of the patients compared to only 7% in the placebo group.

Phentermine/ Topiramate (Qsymia)

Phentermine/ Topiramate is marketers by the brand name of Qsymia. It is still used as one of the potent drugs for weight loss.
Qsymia acts by suppressing appetite and boosting metabolism. It has been found to cause a dose-dependent weight loss. 10% weight loss occurred in clinical trials in about 47% of the patients who used high doses of Qsymia compared to only 7 % of the patients in the placebo group.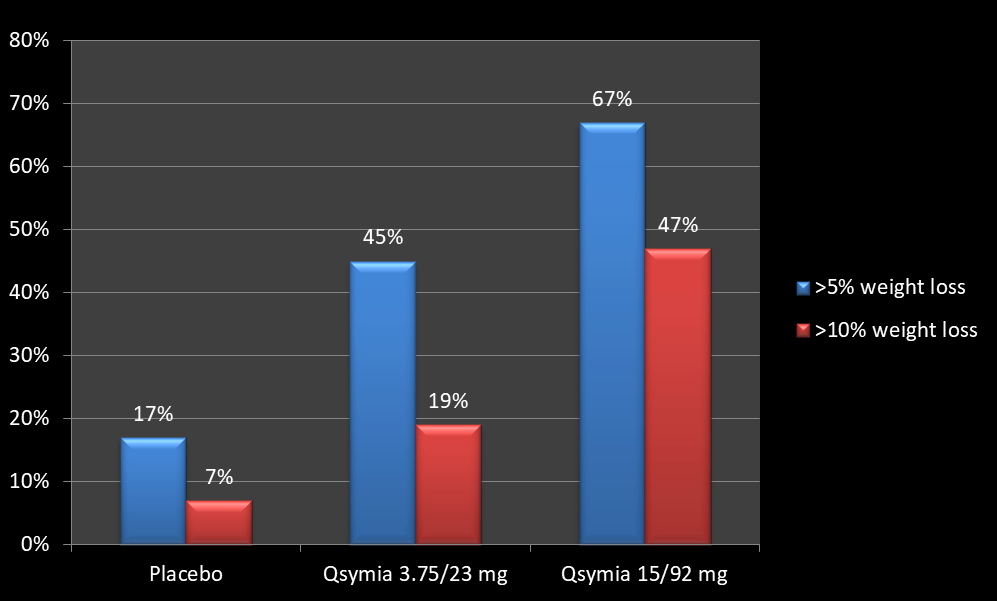 Qsymia for Weight Loss: Efficacy, Mechanism, Dose, Side effects
Bupropion/ Naltrexone (Contrave):

Bupropion/ Naltrexone is a combination of an atypical antidepressant and an opioid antagonist. It acts as an appetite suppressant.
In clinical trials, it has been associated with significant weight loss compared to placebo. 10% or more weight loss occurred in about 21% to 28% of the patients in the Contrave (bupropion/ naltrexone) group compared to 6 – 7% of the patients in the placebo groups.
Liraglutide (Saxenda, Victoza):

Liraglutide is one of the potent weight loss medicines. It is used to treat patients with diabetes mellitus type 2 in low doses. However, it has been approved in high doses for the treatment of Obesity.
It is a GLP-1 analog and alters the signal transmission arising as a result of the Gut-Brain interactions. It enhances the release of insulin in a glucose-dependent manner and simultaneously activates the appetite centers present in the hypothalamus.
Liraglutide use has been associated with 10% or more weight loss in 26.1% of the patients compared to only 6.3% of the patients in the placebo groups.
Liraglutide Mechanism of Action for Weight Loss (Obesity) and Diabetes
Wegovy is the last drug that has been approved in 2021. The weight loss associated with Wegovy was substantial. It was considered to be equivalent to bariatric surgical procedures.
Comparing Weight loss effects of Semaglutide vs Liraglutide vs Dulaglutide
Even in low doses, once-weekly Semaglutide, available as Ozempic, resulted in significant weight loss. Data from off-trials real-world patients reported an average weight loss of 17 pounds in a few months. Some patients reported a few pounds of weight loss within the first few weeks.
10% or more weight loss occurred in 69.1% of the patients using Wegovy compared to only 12% patients in the placebo group.
Wegovy resulted in 16% weight loss from baseline in the STEP 3 trial.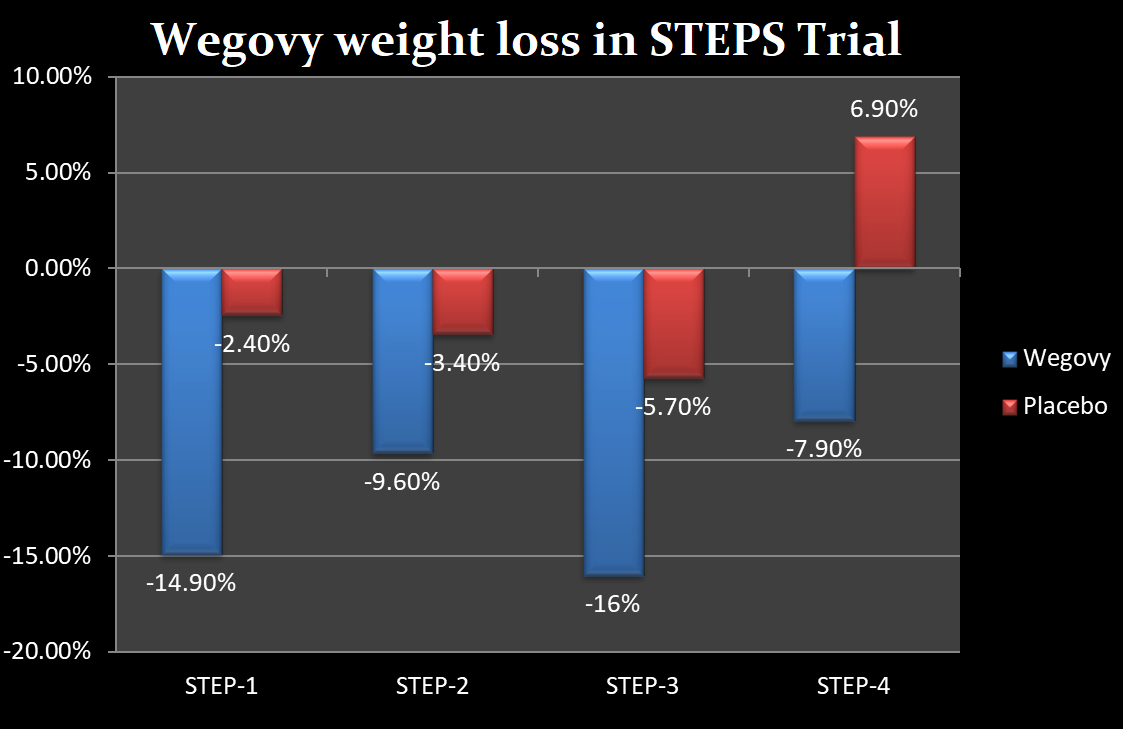 One would use phentermine/ topiramate (Qsymia) to treat migraine and simultaneously lose weight. Similarly, for depression, bupropion/ naltrexone (Contrave) is a good choice. For diabetic individuals, it is better to use either Liraglutide or Semaglutide.
Wegovy vs Sleeve Gastrectomy: Weight Loss Medicine Vs Surgery
Orlistat (Xenical) can be added to any of the therapies. Phentermine/ Topiramate (Qsymia) or Bupropion/ Naltrexone (Contrave) can be added to Semaglutide or Liraglutide for maximum results. However, it is unwise to use two GLP-1 analogs (Liraglutide and Semaglutide) or Bupropion/ Naltrexone (Contrave) with phentermine/ topiramate (Qsymia) simultaneously.
In Conclusion:
The combination of a low-calorie diet, HIIT exercises, and potent medications can result in significant weight loss. However, for best results, one should adhere to the weight loss program and not lose hope.
Share your stories if you have successfully lost weight with any of the methods.