Some of the famous Celebrities' Weight Loss Stories are outlined here. Most of these celebrities focused on reducing calories and workouts that could easily burn fat and calories.
Owing to the easy access to social media that everyone has now, people become easily influenced by the lifestyles of their favorite celebrities.
These days due to the new methods of weight loss coming into the market, many celebrities have had a remarkable weight loss transformation. Here, we have the perfect list of celebrities and their outstanding weight loss stories.
Adele Weight Loss Story:
If you have been on the internet continuously, during early 2020 then you definitely know the celebrity who blew up on the internet because of her insane weight loss transformation.
Adele Laurie Blue Adkins MBE, also known as Adele, is a 33 years old famous English singer and songwriter. She has been best known for her famous song called 'HELLO' which came out 6 years ago and currently has 2.9 billion views on YouTube.
She has won multiple awards throughout her career and has been one of the bestselling artists as she has sold over 120 million records worldwide.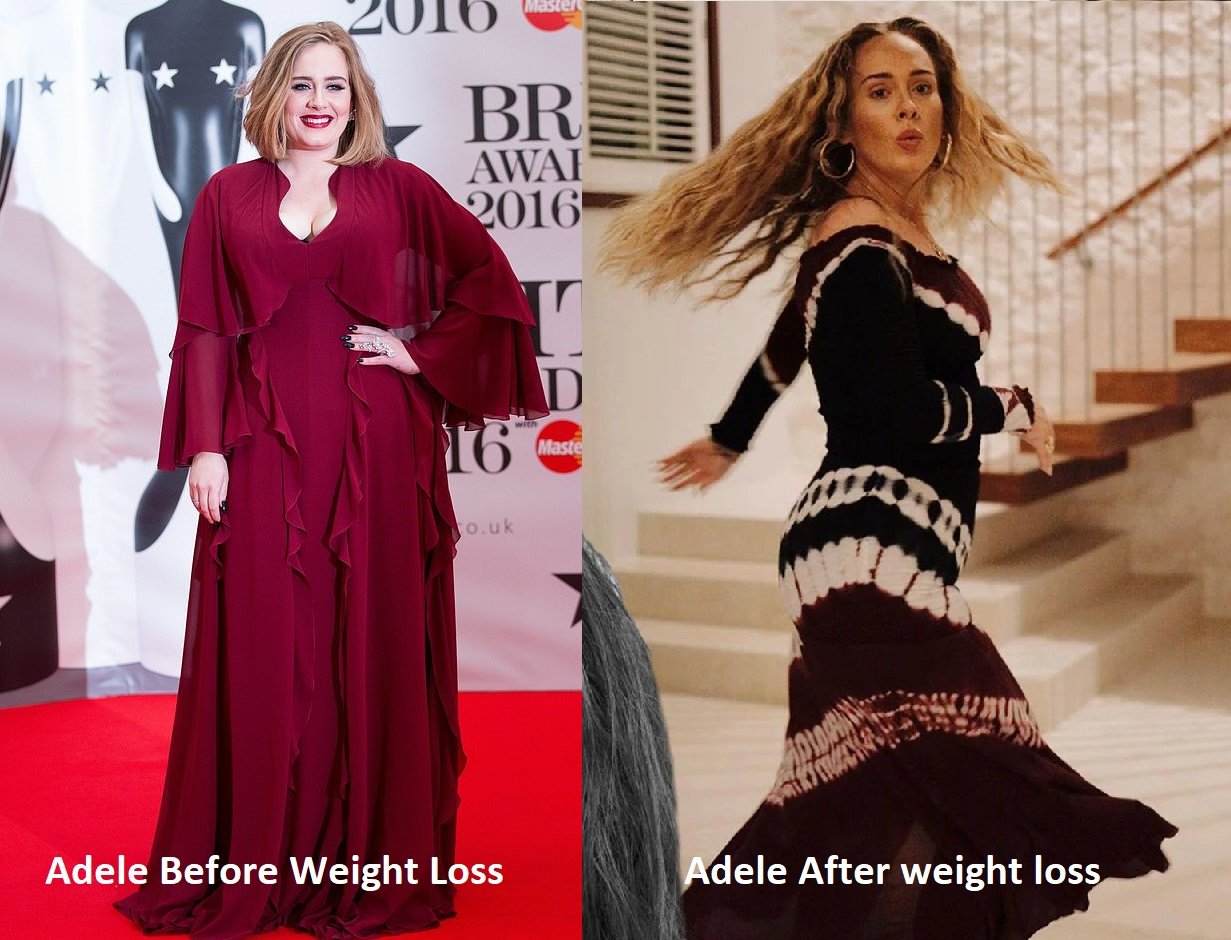 In a recent interview with Oprah Winfrey, she explained how she lost over 100 pounds in a time span of two years. Her weight-loss method included working out intensely to the point that she became addicted to it.
She would work out almost 2 to 3 times a day. In the morning, she tried strength training. In the evening she will go hiking or boxing, then at night, she would do cardio. She said that she did these workouts with trainers.
When Adele had not disclosed the secret behind her weight loss strategy, people on the internet started assuming that she tried a sirt food diet but Adele denied that she tried any diets or intermittent fasting methods.
Here we have another story of a famous weight loss journey. Jonah Hill is a 37 years old American actor, comedian and, filmmaker. He has starred in several movies including 'War Dogs', '22 Jump Street' and, many others.
He has been best known for his role in movies like '22 Jump Street' and 'The Wolf of The Wall Street' and has won awards for his comedic acting as well.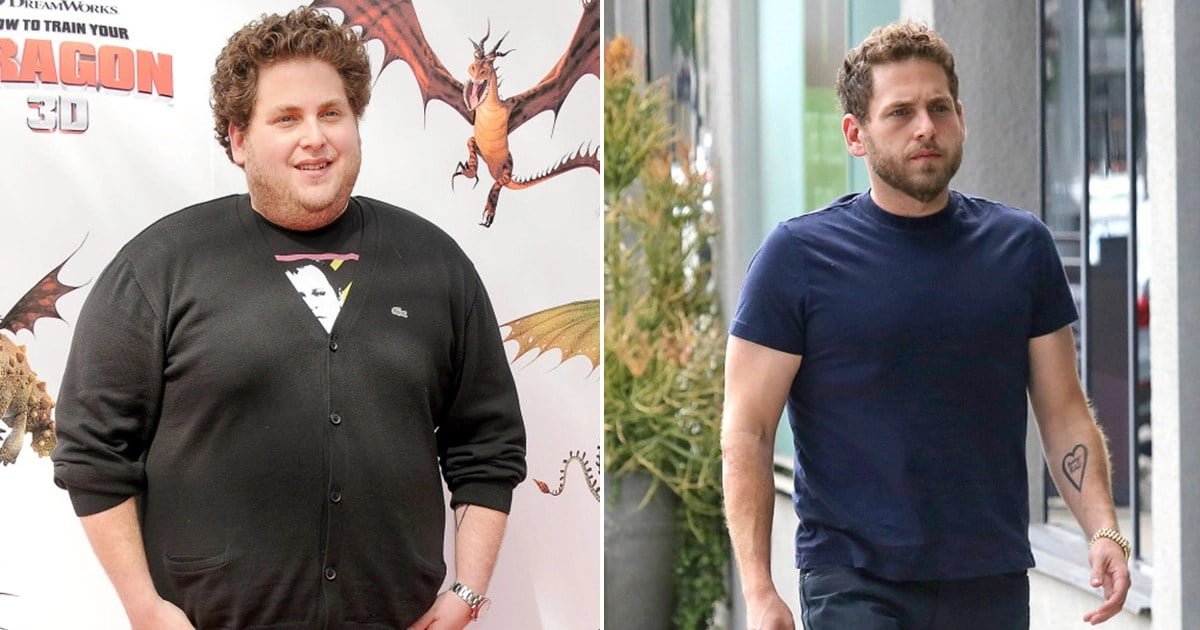 Back in July 2016, Jonah Hill gave his fans a shock after appearing much slimmer. He had been famous for his weight fluctuating every now and then and he had lost almost 40 pounds back in 2011.
But this time he was pretty determined to keep his physique slim and slimmed down in 2016 followed by more weight loss in October of 2017.
Well in the world of celebrities none is more famous than the Kardashians and when it comes to an outstanding weight loss, we have our very own Khloé Kardashian.
Khloé is an American model, media personality, and socialite. She starred in a reality show called 'Keeping Up with the Kardashians' with her family. She has been dealing with on and off weight loss and it has affected her mental health as well.
Since being in the spotlight brings with it a lot of mental pressure and body shaming. She became addicted to staying fit and the gym was her escape place.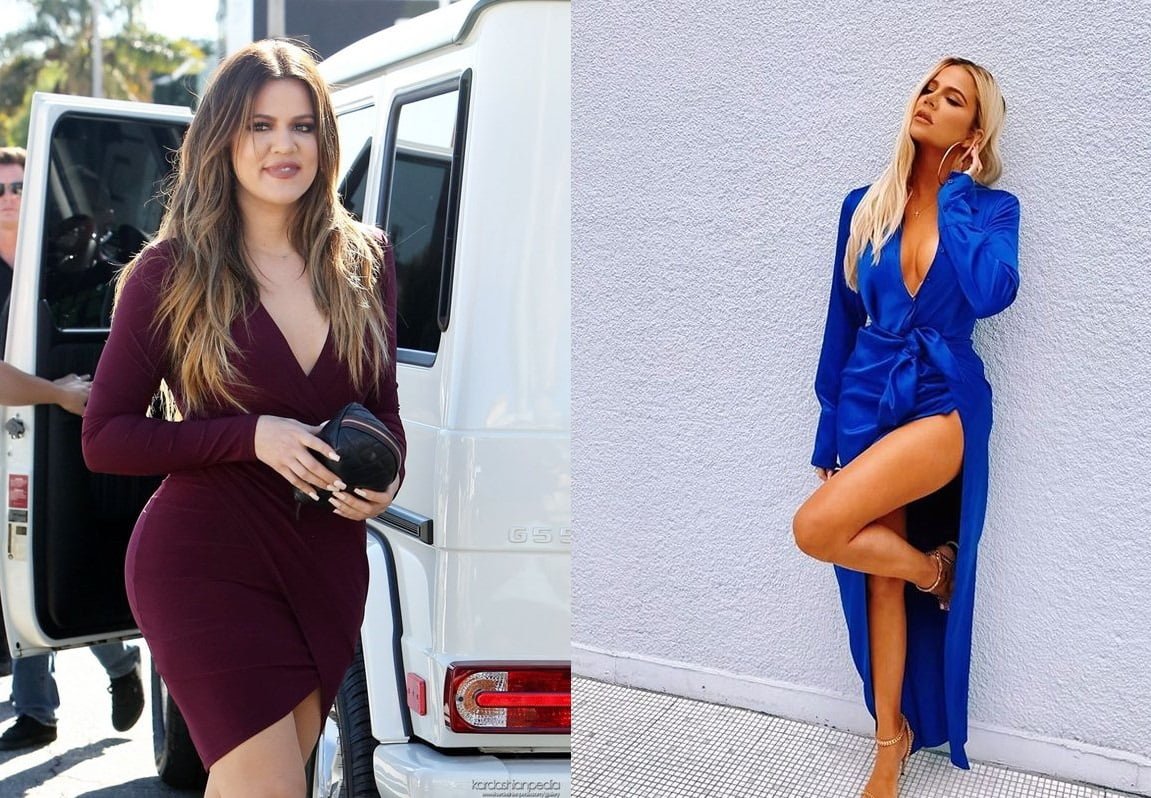 Ever since she gave birth to her daughter named True Thompson on 12th April 2018. She has lost over 60 pounds in total. During the lockdown last year, she maintained her weight and did not gain any unwanted pounds.
She weighed 203 pounds and currently is 150 pounds which was her goal. Her weight loss diet was specially crafted by Dr. Philip Goglia, it was high on proteins and low on carbs but it is surely not restrictive. She ate 8 meals a day and preferred eating asparagus and oats.
Oats for Diabetes: Health Benefits, Glycemic Index, and Recipes
We have another singer on this list. This time it is none other than Jessica Simpson who is an American singer, songwriter, and fashion designer. She is best known for her songs like 'Irresistible', 'I think I am in love with you' and 'Take my breath away'.
As we age, our body goes through several changes as did Jessica's. She is a mother to 3 kids and after each pregnancy, she had gained a lot of weight. At the start of her weight loss journey, she weighed around 240 pounds and at the end, she had lost over 140 pounds making her 100 pounds lighter.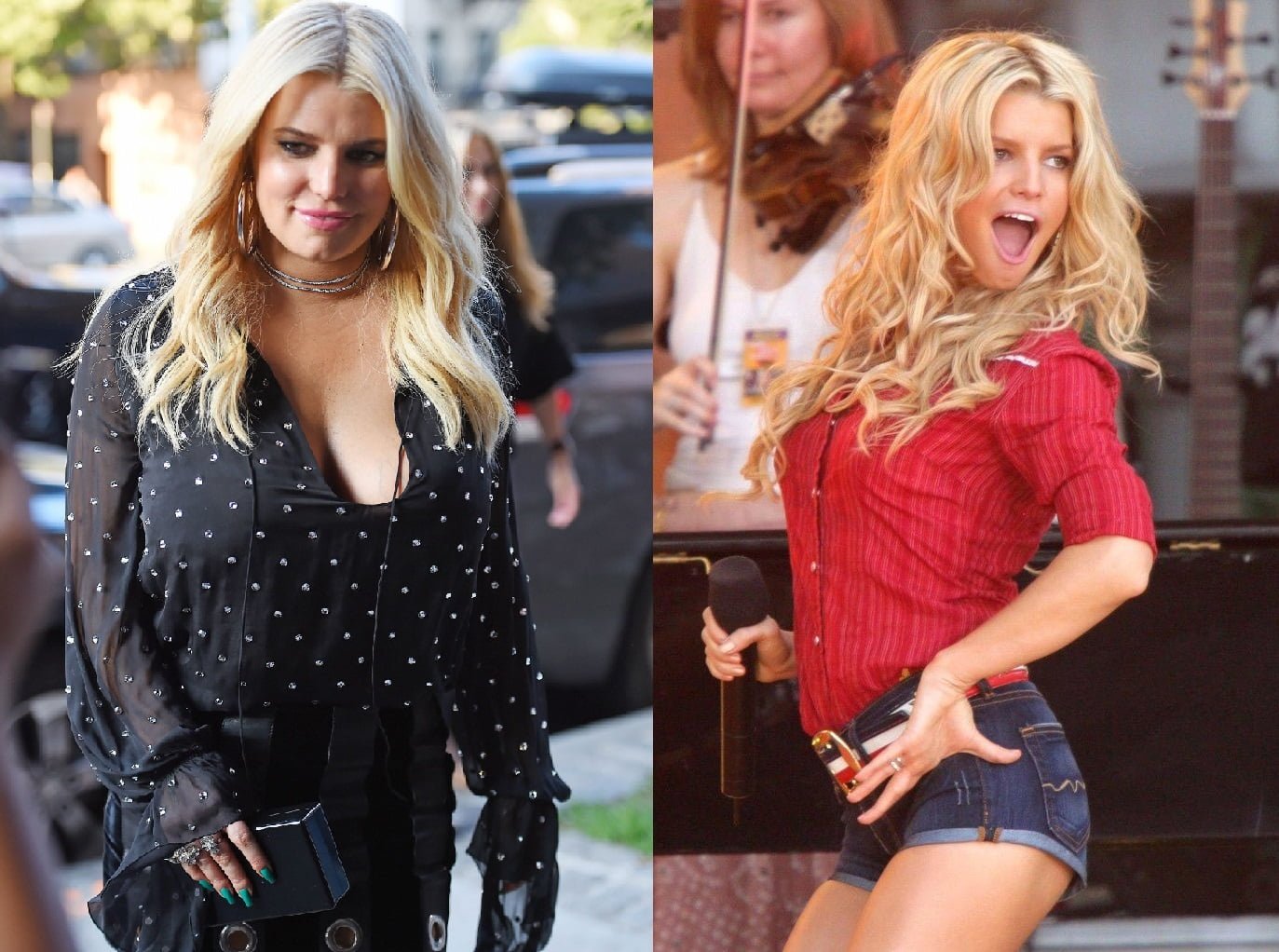 Jessica followed her trainer's diet, the Body Reset Diet. This diet is composed of three meals and two snacks in a day. Each meal was a combination of fat, protein, and fiber whereas her snacks were only a combo of fat and protein or fiber and protein.
Instead of cheat days, Jessica preferred to cheat meals throughout the week. Because eating unhealthy for an entire day is worse than eating small meals that you crave, this also helps you to stay in balance.
She also did full-body workouts and strength training for 45 minutes, three times a week. She also tried yoga and swimming which contributed to her weight loss.
Jennifer Hudson Weight Loss Story:
Here we have a personal favorite. Jennifer Hudson, also known as J.Hud, is a 40 years old American Singer and Songwriter. She is famous for her soulful voice and powerhouse vocals. She has won several awards including Grammys and Academy Awards.
She started her weight loss journey back in 2009 when she had her son. She lost about 80 pounds in one year. She went from being a size 16 to a size 6. The motivation that she had behind her weight loss is her son. She wanted to have a healthy lifestyle so that she can be a role model for her son.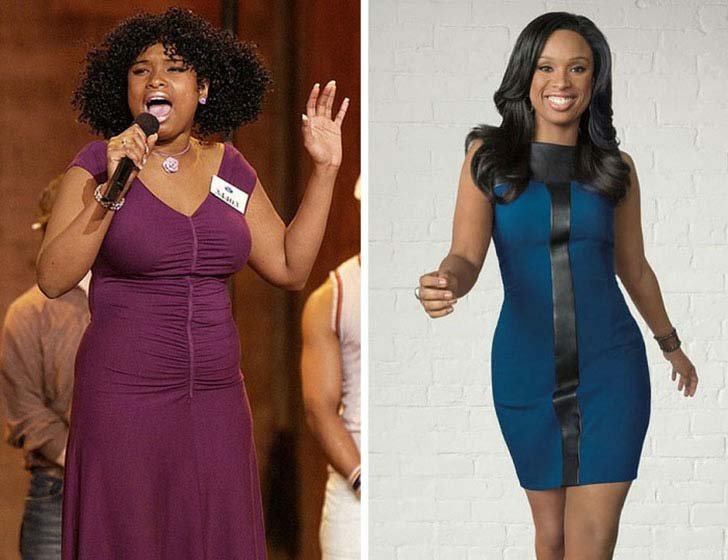 She had the help of Weight Watchers (WW), which is an American organization that helps people lose weight.
Before, she had unhealthy dietary patterns which were then turned into healthy ones. She struggled with the restrictions imposed by WW but eventually, they showed outstanding results.
Her diet was specially made for her. Controlling her portion sizes and avoiding overeating have been very beneficial. She ate a high protein diet, to feel full throughout the day.
Being mindful of what you eat, how much you eat, and when you eat is great advice.