Dr. Ahmed (MBBS; FCPS Medicine) is an accomplished Internist with over fifteen years of experience in the medical field.
With a distinguished background in Medicine, he has garnered extensive knowledge and expertise and is a "Distinction Holder" in Medicine securing the highest marks.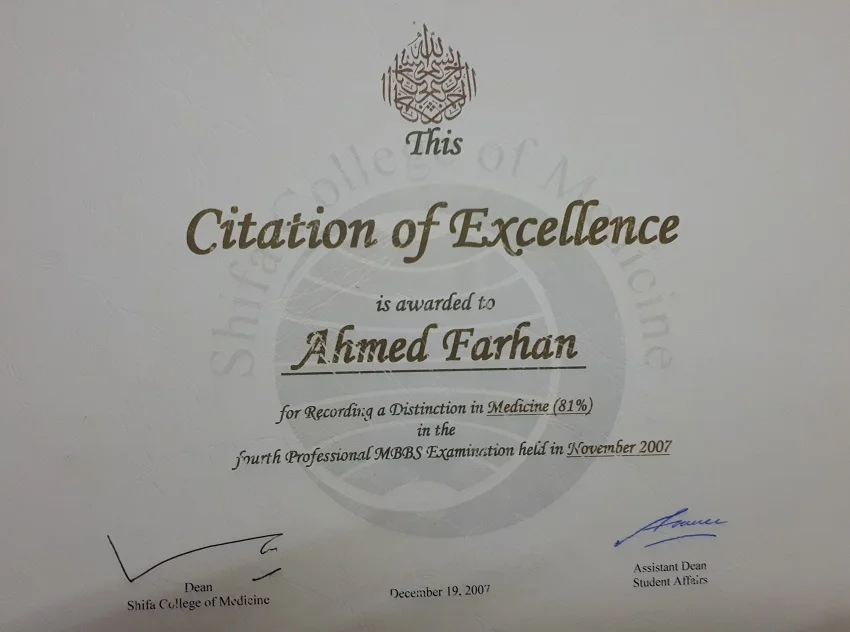 Driven by a passion for patient care, Dr. Ahmed has dedicated his career to helping individuals achieve optimal health outcomes.
As a practicing physician, Dr. Ahmed actively shares his insights through informative blog posts centered around general health, diabetes, and weight loss.
Being an internist, his areas of specialization encompass a wide range of medical conditions, including diabetes, weight loss, hypertension, metabolic syndrome, IBS, depression, migraine, and hormonal problems.
Dr. Ahmed firmly believes that true medical practice extends beyond mere prescriptions, emphasizing the importance of empowering patients to make positive lifestyle changes.
By combining medication when necessary with motivational support, he has witnessed remarkable results in his patients' overall well-being.
Committed to delivering the highest standard of care, Dr. Ahmed's ultimate goal is to enhance the quality of life for each of his patients.
Dr. Ahmed' Professional Qualifications:
Dr. Ahmed's journey in the medical field is marked by a series of impressive achievements that reflect his dedication, expertise, and commitment to advancing healthcare.
As a medical specialist, specifically an internist, his contributions have left a lasting impact on both his patients and the medical community as a whole.
Currently serving as an Assistant Professor at PIMS Hospital, Dr. Ahmed plays a pivotal role in shaping the next generation of medical professionals.
His dedication to teaching and mentoring aspiring doctors speaks volumes about his passion for sharing knowledge and fostering a culture of excellence in medical education.
His role as an educator allows him to instill not only clinical skills but also the values of empathy and patient-centered care in his students.
Beyond his academic responsibilities, Dr. Ahmed's pursuit of excellence extends to his private clinic, where he provides personalized medical care to his patients.
The fact that he manages his clinic after regular working hours showcases his unwavering commitment to ensuring access to quality healthcare for his community.
His private practice allows him to forge meaningful patient-doctor relationships, making a positive impact on individuals' lives.
Dr. Ahmed's contributions to medical research and literature are also noteworthy. His numerous publications, ranging from research papers to informative articles, demonstrate his dedication to staying at the forefront of medical knowledge.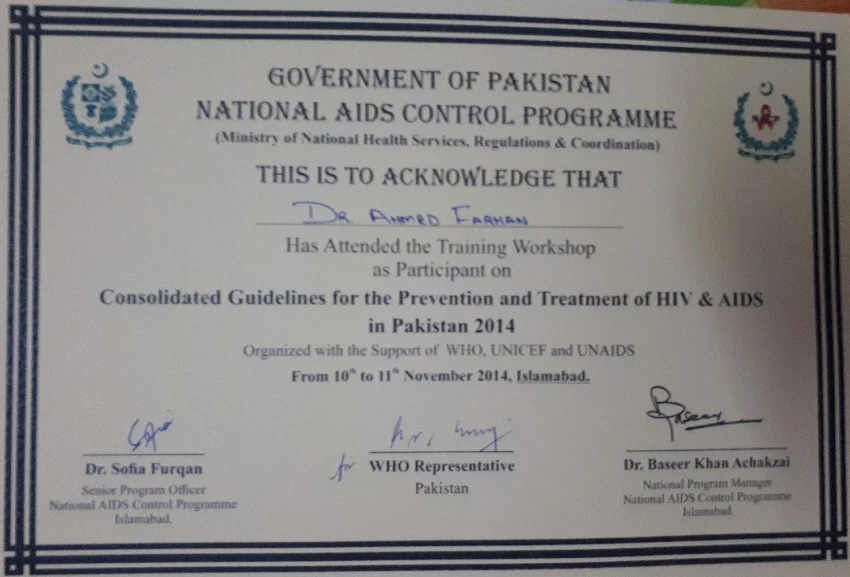 By contributing to the collective body of medical literature, he actively contributes to the advancement of medical science and practices.
His presence at international conferences speaks to his commitment to staying informed about the latest developments and sharing his insights with the global medical community.
These conferences not only provide him with the opportunity to learn from other experts but also offer a platform for him to present his research and experiences.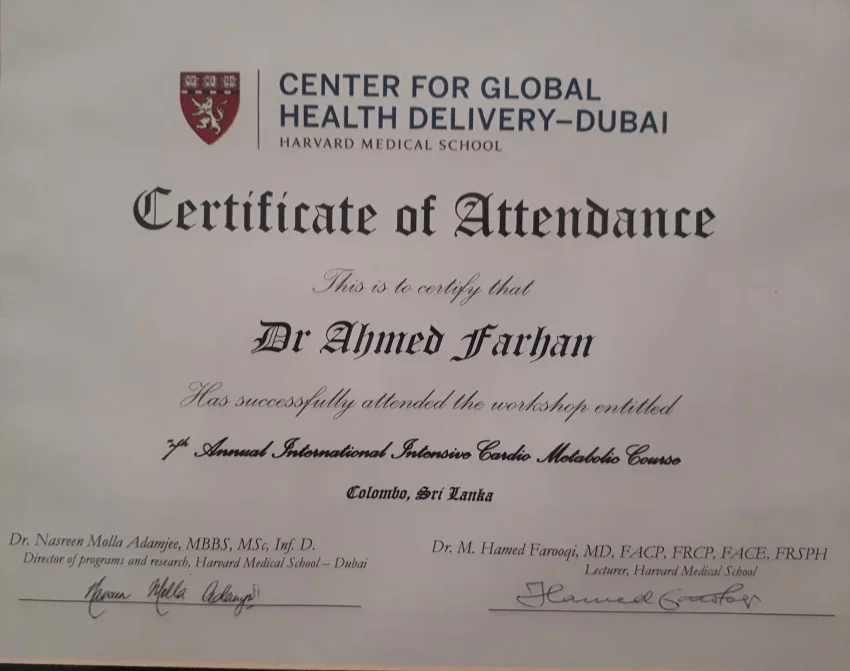 Dr. Ahmed Personal Info:
Dr. Ahmed is a remarkable individual with a fulfilling life that revolves around his beautiful family and his passion for various activities.
He is a proud father of three lovely daughters. His family is his greatest source of inspiration and support, and he treasures every moment spent with them.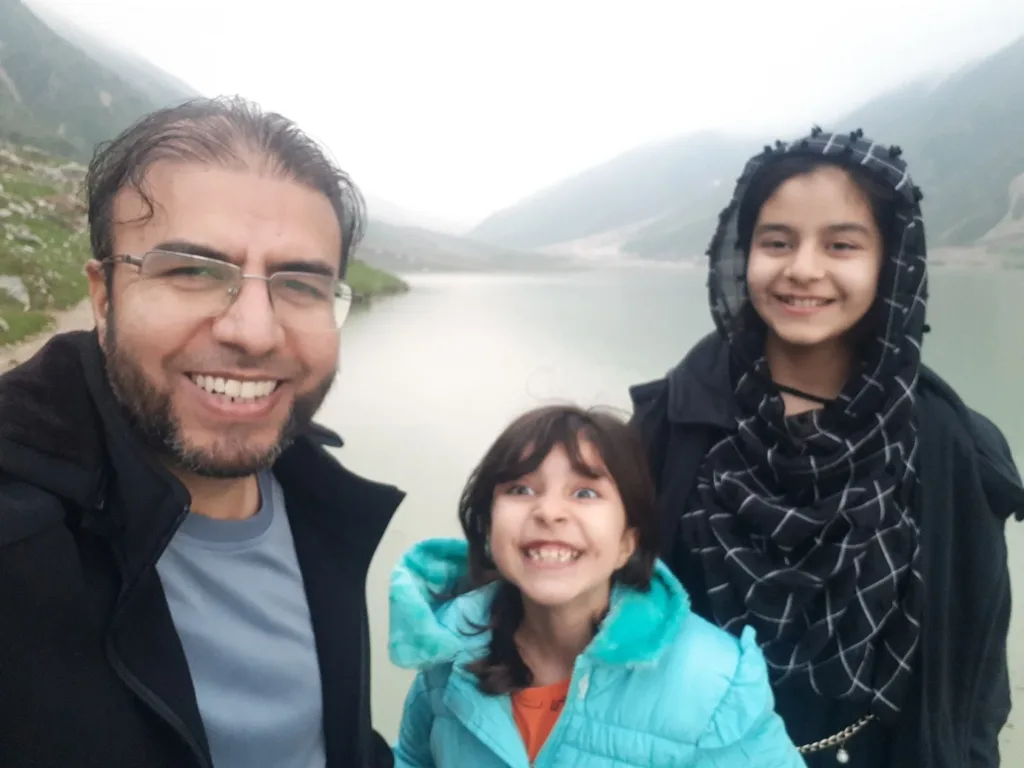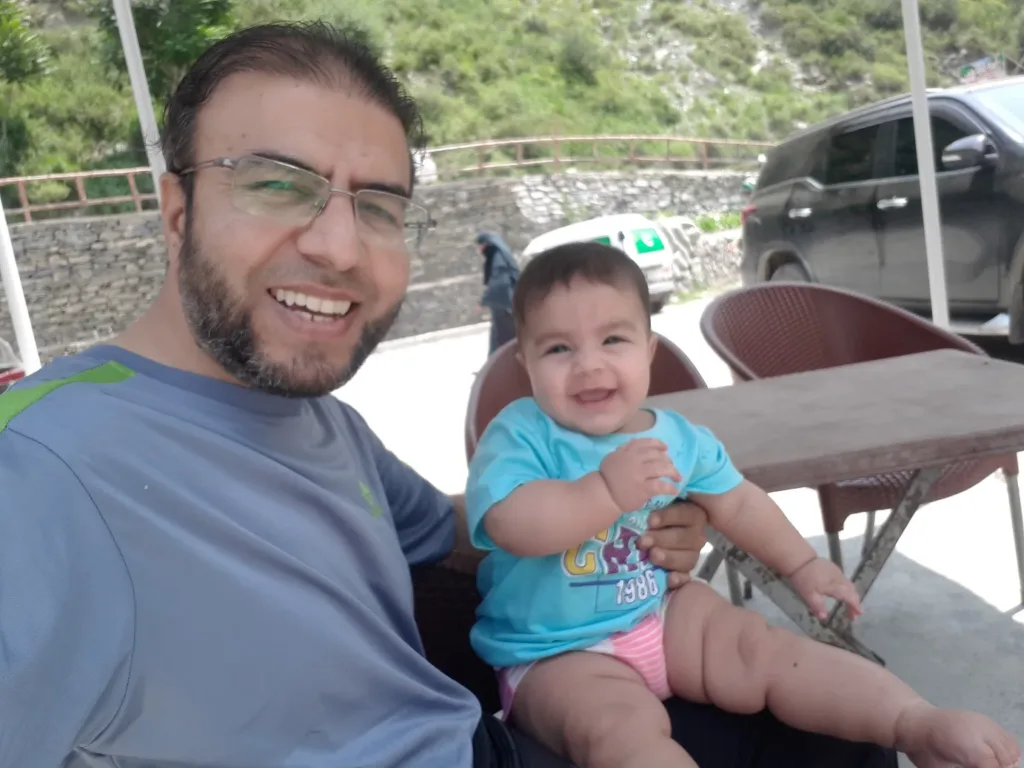 One of Dr. Ahmed's defining characteristics is his love for the great outdoors. He has a deep affinity for hiking, often embarking on trails that allow him to connect with nature and find tranquility.
His preference for an early start to the day is evident in his routine, as he is accustomed to rising at 4 a.m.
This early morning ritual is accompanied by a serene morning walk, during which he gathers his thoughts and prepares for the day ahead.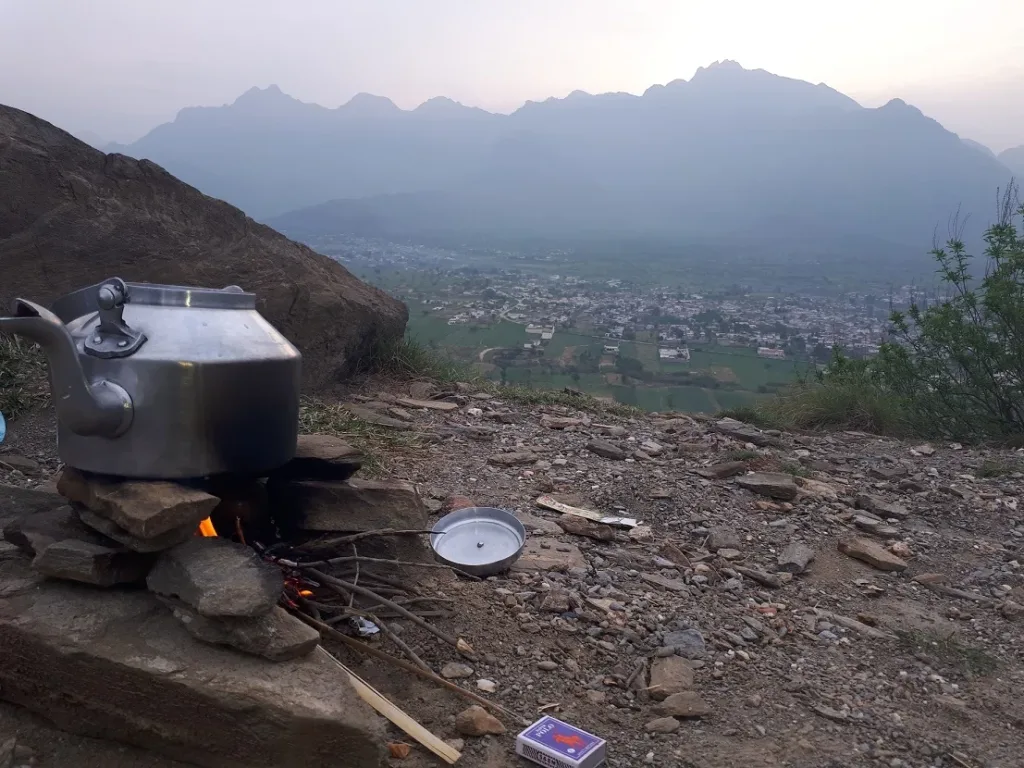 Dr. Ahmed's creative spirit finds an outlet in writing. Whether it's jotting down his reflections, crafting stories, or expressing his thoughts on various subjects, he finds solace and fulfillment in the written word.
Writing serves as a means for him to process his experiences and share his perspectives with the world.
Professionally, Dr. Ahmed is deeply invested in his work, particularly in the realm of online content creation.
He is fascinated by the impact of his posts and articles, always eagerly monitoring his analytics graph to gauge the reach and engagement of his content.
He is driven by a desire to make a meaningful contribution and to connect with his audience on a profound level.
Despite his accomplishments, Dr. Ahmed occasionally experiences a hint of frustration. He finds himself at odds with Google's algorithms and ranking system, which he perceives as overlooking his valuable contributions.
However, this frustration only serves as fuel for his determination to continue producing high-quality content and striving for recognition.
In all aspects of his life, Dr. Ahmed's dedication, creativity, and love for his family shine through.
His unwavering commitment to his passions and his ability to find joy in both simple and complex moments make him a truly admirable individual.
How to contact Dr. Ahmed?
You can freely contact him via email at:
or his Twitter account at:
or his Facebook page:
You can also join his Reddit community: