Wegovy, Rybelsus, and Ozempic for Weight Loss Reviews and Side effects are summarized. Polls have been displayed at the end to see the users' responses.
Ozempic, Rybelsus, and Wegovy are formulations of the new drug Semaglutide. Ozempic and Rybelsus are approved for the treatment of diabetes while Wegovy is approved for the treatment of weight loss only.
Ozempic and Wegovy are administered once a week while Rybelsus is an oral formulation and is taken by patients orally once a day.
| | |
| --- | --- |
| You may also like to read: | |
Common Side effects of Semaglutide (Ozempic, Rybelsus, and Wegovy):
Semaglutide is a GLP-1 analog. Like most GLP-1 analogs, it is associated with gastrointestinal problems. Most patients report symptoms of fullness, nausea, vomiting, abdominal pain, diarrhea, and constipation.
Until today (03/03/2022), most people who have voted at "dibesity.com", most (57%) have experienced constipation. Constipation has also been one of the most common side effects of Semaglutide at other social forums.
Abdominal can also occur as a result of pancreatitis, which can be very severe or life-threatening.
If the patient has pancreatitis, he or she may develop acute upper abdominal pain along with nausea and vomiting. The pain usually radiates to the back and is very severe.
Semaglutide can also cause kidney dysfunction. It has been seen to worsen the symptoms of migraine headaches, although this has not been stated in the manufacturer's labeling.
Semaglutide has also been noted to worsen the symptoms of Diabetic Retinopathy (Read: Ozempic Retinopathy).
It is contraindicated in patients who have been treated in the past or have active medullary thyroid cancer or MEN 2 Syndrome.
| | |
| --- | --- |
| You may also like to read: | |
Efficacy of Ozempic as a weight-loss drug:
Semaglutide is associated with weight loss. However, the degree of weight loss depends on the dosage and formulation used.
The greatest weight loss has been seen in patients who were administered Wegovy. Wegovy is a high-dose Semaglutide, administered in a dose of 2.4 mg subcutaneously once a week. In clinical trials, up to 16% weight loss has been documented with Wegovy.
Ozempic is FDA-approved only for diabetes. However, it is associated with significant weight loss. When we reviewed real-life patients' data, we found that Ozempic is associated with substantial weight loss.
Furthermore, unlike its effects on A1C that take time to come down to the target ranges, its weight loss effects can be observed soon after treatment initiation.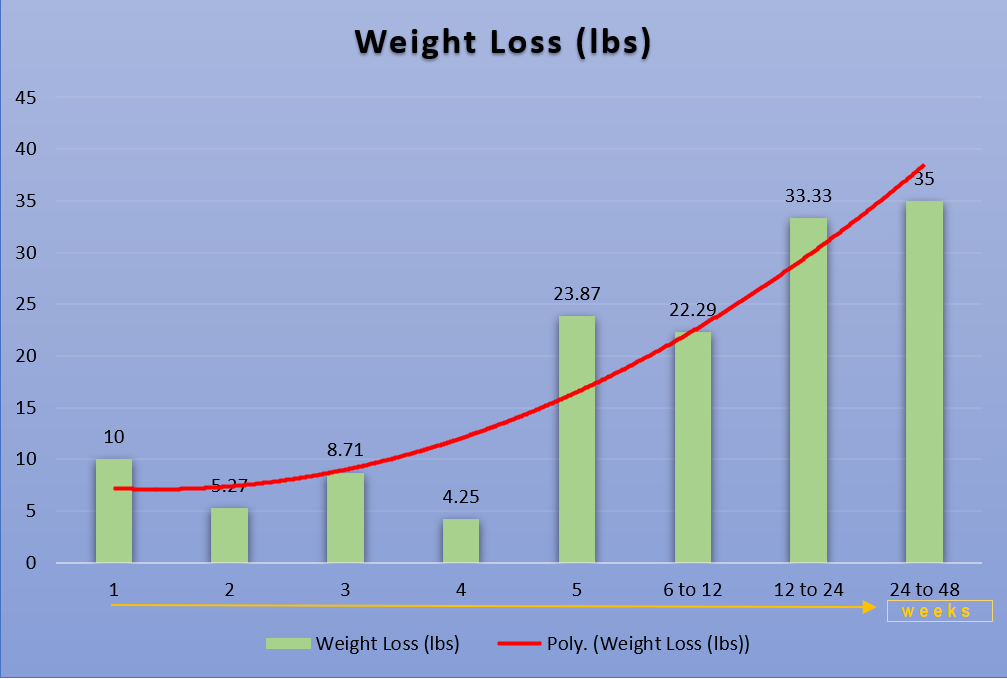 People have observed the weight loss effects of Ozempic even after a week of injecting Ozempic. However, as the treatment period is extended, more weight loss occurs.
Rybelsus is not an FDA-approved weight-loss medicine, however, compared to Liraglutide (Saxenda) which the FDA has approved for weight loss, Rybelsus resulted in comparable weight loss.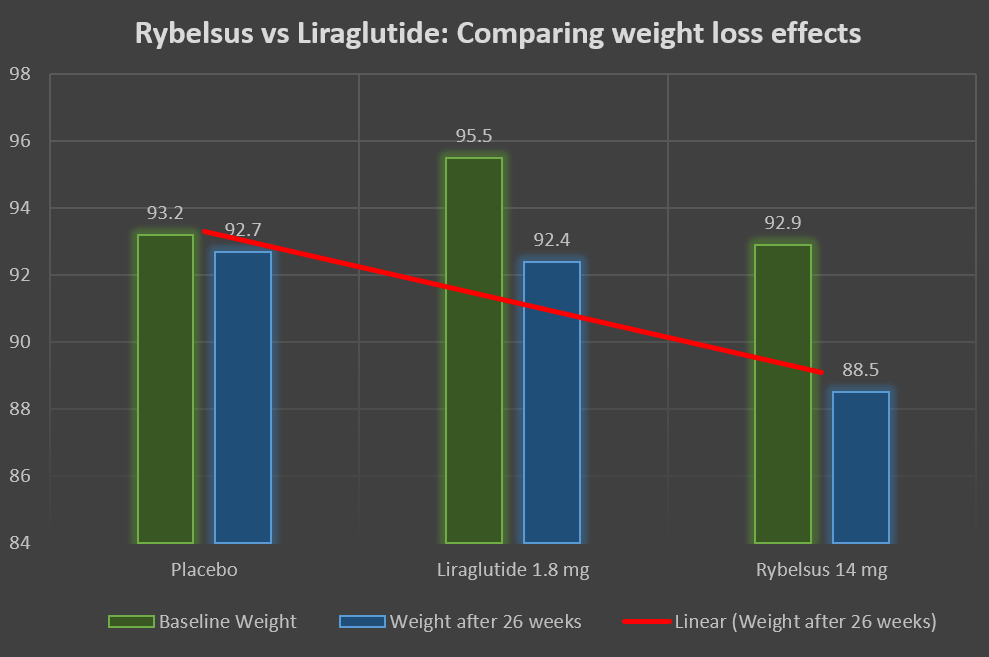 In addition, metformin is commonly used as off-label medicine for weight loss in patients with insulin resistance.
In clinical trials, Rybelsus was associated with greater weight loss effects compared with metformin and sitagliptin.
The weight loss effect of Rybelsus and Ozemic has been around 8 to 13 lbs. However, in real-life patient reviews about Ozempic, a mean weight loss of about 17 lbs has been documented with Ozempic.
| | |
| --- | --- |
| You may also like to read: | |
To document your experience, please answer the questions at the end of this article.
Question of

Are you on Rybelsus, Ozempic, or Wegovy

Question of

How much weight did you lose over 3 months?

Question of

What side effects are bothering you?

Question of

Why were you started on Rybelsus or Ozempic?

Question of

Are you satisfied with Rybelsus or Ozempic?