8 of the best heart-healthy vegetable soup are enlisted here with recipes. They can be easily prepared at home.
Heart-healthy soups recipes must contain the least amount of calories, more fiber, less salt, and more food items that have anti-oxidant, cholesterol-lowering, and antihypertensive properties.
Introduction:
Heart disease is a leading cause of death all around the world not only in men but women too. Sticking to a good diet and regular exercise is the best way to deal with your heart conditions.
Now, if we talk about diet, cardiac diets mainly focus on the reduction of fats, cholesterol, and an abundant amount of antioxidants, fiber, and omega-3 fatty acids.
To follow these appropriately we need to make sure that all our meals and snack items are based on this principle.
Soups are often a part of our lunch and dinner. So, we must focus on what type of soup will be good for our hearts.
There are a lot of soup recipes all over the internet but you need to be quite selective when you are a heart patient sticking to the cardiac diet. Sometimes it's just the simple home ingredients that can make your diet perfectly healthy.
Here are some of the delicious and healthy vegetable soup recipes that you can easily try while on a cardiac diet.
1.    Garlic Vegetable Soup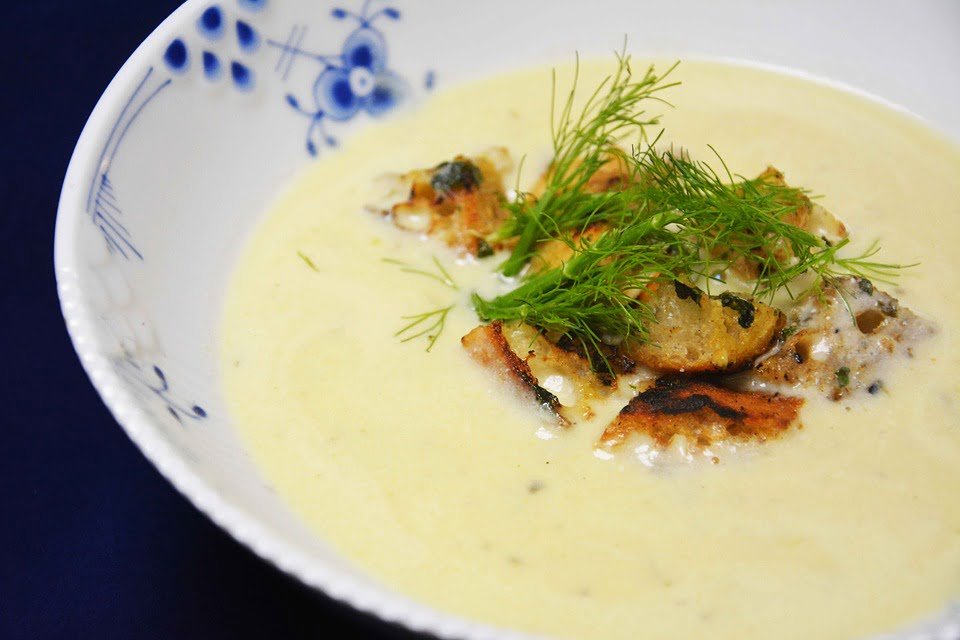 Garlic has medicinal properties it acts as an anti-hypertensive and anti-inflammatory agent.  This amazing soup recipe is perfect for heart health. To make this you need to:
Take a small amount of olive oil in a pan and heat it on medium flame. Then add chopped onions and garlic to the pan and sauté for 2 minutes
Then add 3 cups of water, chopped carrots, peas, and capsicum, and boil until the vegetables soften
Add salt and black pepper. Then cook on a medium flame for 5 minutes
Add oats and coriander then cook for another 2 minutes. And it's ready!
2.   Vegetable Lentil Soup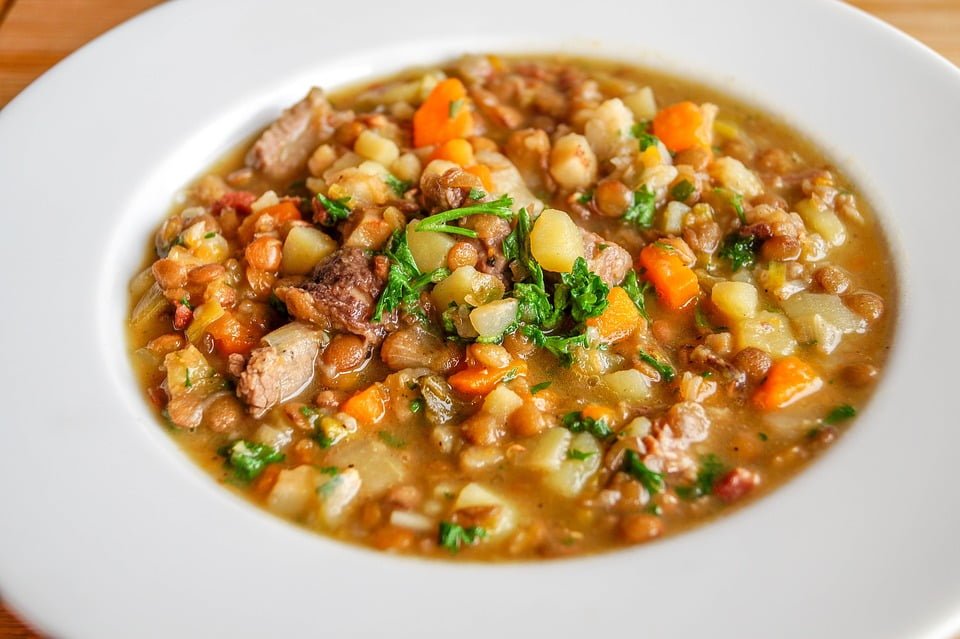 A heart-warming and delicious soup that is very quick and easy to make
Heat olive oil in a stockpot
Sauté onions, garlic, carrots, and celery for 10-12 minutes.
When the vegetables turn golden brown, add spices to them.
Add tomato puree and bring the soup to boil
Add lentils and peas and bring them to a boil until they are completely soft.
Add salt and pepper to taste and then cook for 10 minutes on low flame
Serve with whole wheat garlic bread.
3.   Mediterranean Soup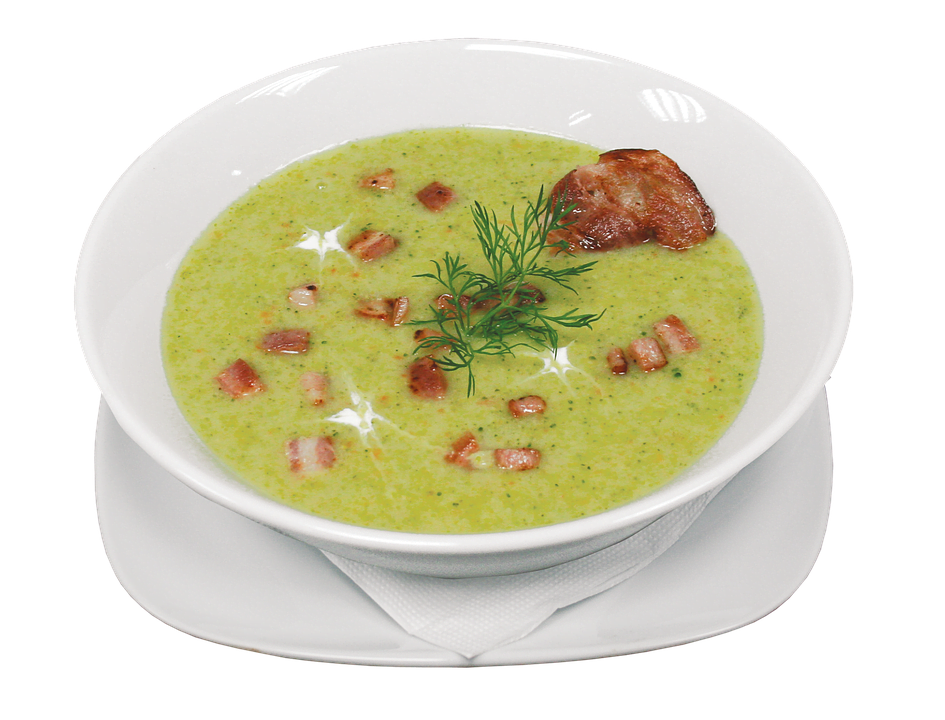 This soup is a delicious mix of all your leftovers. You do not need to buy anything extra.
Sauté onion and garlic in the oil.
Add chopped pepper, paprika, oregano leaves, rosemary leaves, and zucchini courgette and cook for 2 minutes.
Then add vinegar, chicken stock, and tomatoes and cook for 10 minutes.
Boil until the vegetables are soft.
Add tomato paste and season the soup with ground pepper and parsley.
The Mediterranean Food (Breakfast, Snacks, Lunch, and Dinner)
4.   Beans and Red Chili Soup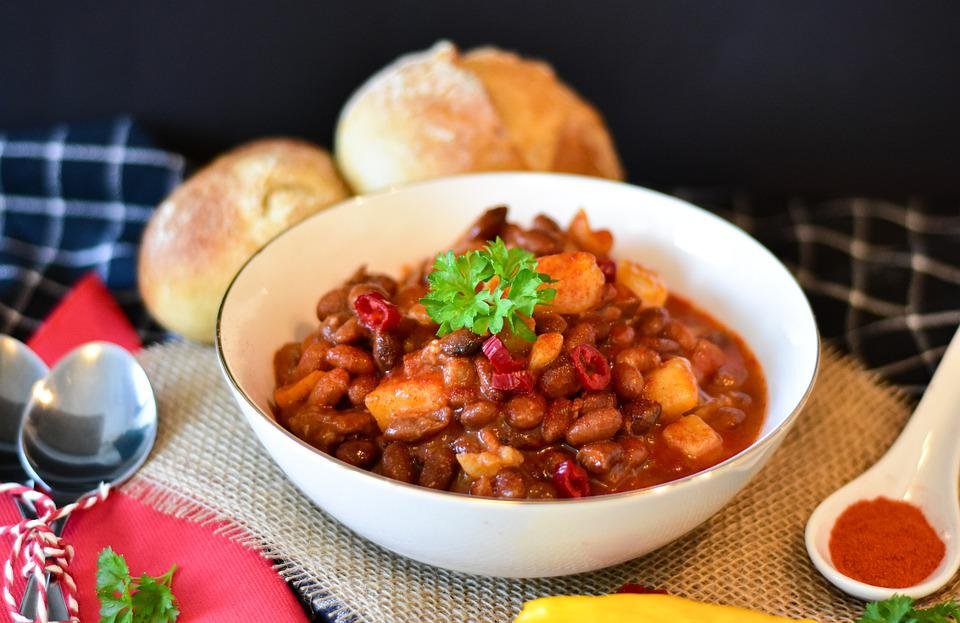 A low-fat vegan soup that is a perfectly healthy appetizer.
Remove the seeds from the red chilies and then chop them.
Chop onions, carrots, celery, and garlic.
Now, heat olive oil in a pan and then add all the chopped ingredients into it.
Cook the vegetables for 5 minutes. And then add some chili powder.
Add tomato puree and vegetable stock into the pan and cook for 10 minutes.
Add the beans and kale leaves to the soup.
Cook for 10-15 minutes until a thick consistency appears and the beans have softened.
Serve with vinegar and black pepper.
8 Best Heart-Healthy Fast Food Options that are Rich in Fiber
5.   Tomato Soup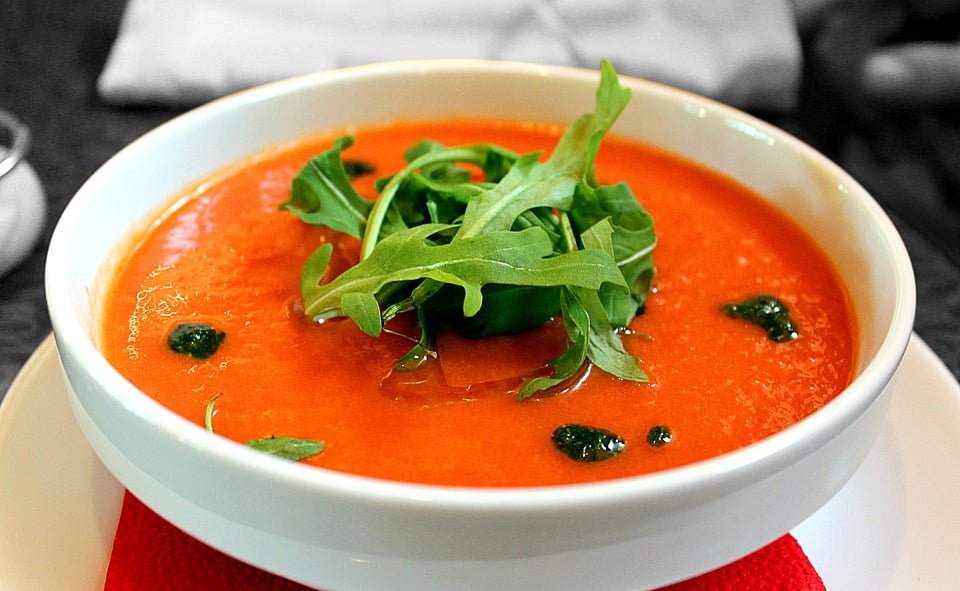 A heart-warming bowl of this tomato soup is all that you need!
Cook onion, garlic, and potato in olive oil for 5-7 minutes until they are soft.
Add vinegar to the mixture and cook for another 3-4 minutes.
Then add tomatoes and tomato puree.
Boil on low to medium flame for 20 minutes
Once it is perfectly boiled, puree the soup in a hand blender
Then cook for another 5 minutes.
Serve with lemon and pepper.
6.   Coriander Soup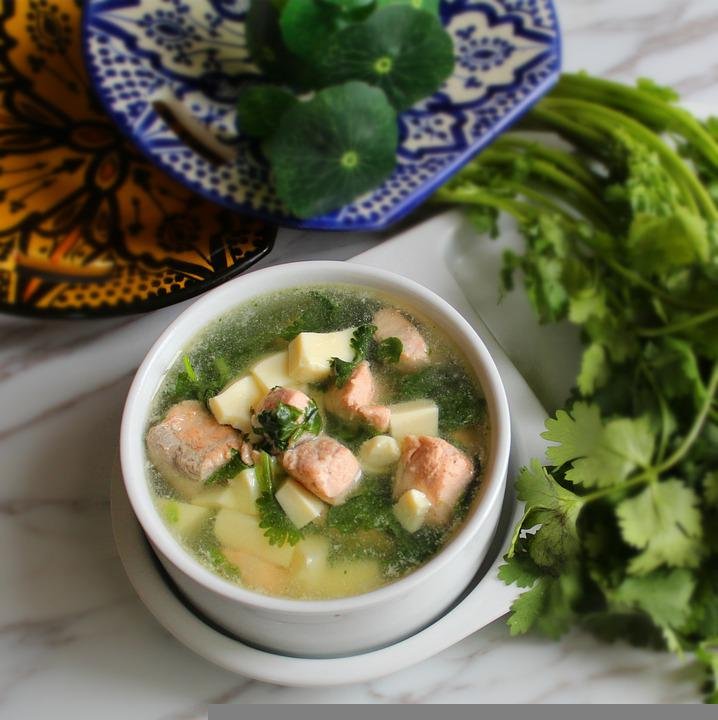 This coriander, carrot, and orange soup is an excellent choice for snack or lunchtime.
Cook for a few minutes until the garlic, onion, carrot, celery, and tomatoes have softened in the oil.
Add the vegetable stock, and simmer for 20-25 minutes.
Combine some coriander and orange juice in a bowl.
Blend it until it gets smooth, then reheat and add seasonings to taste.
Serve with wholegrain bread chunks.
7.   Cabbage Soup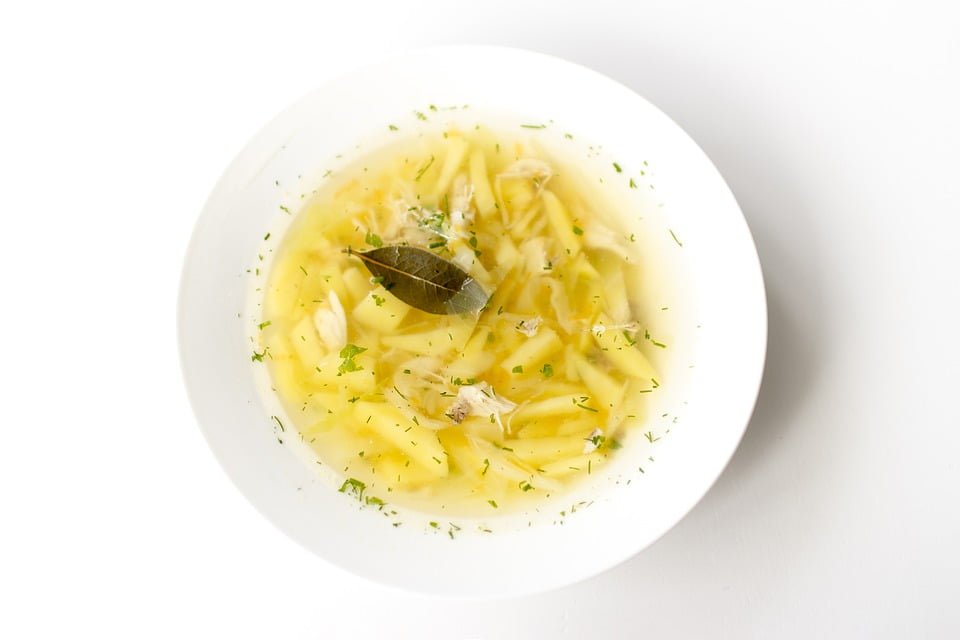 Cabbage soup is considered the best low-calorie soup for weight loss.
Take a large soup pot and heat the oil over medium flame. Cook onions, carrots, celery, bell peppers, and garlic until they are softened.
Cook while stirring regularly, for 10 minutes, so that the cabbage is somewhat softened.
Cook for another minute after adding the tomato paste, cumin, and coriander.
Combine vegetable broth, warm water, beans, and salt in a pot. Bring them to boil over high heat.
Reduce heat to low and cook for about 10 minutes, or until the vegetables are soft.
Take the pan off the heat and add the lime juice. If preferred, garnish it with cheese or avocados.
8.   Kale soup
This high-protein soup is loaded with vegetables and it is an excellent choice for a quick dinner.
Take olive oil in a pan and heat it on a medium flame. Add onions, garlic, carrot, celery, bell peppers, and other seasonal vegetables. Cook and stir for 5 minutes.
Now add thyme leaves to the vegetable mixture. Cook for 2 minutes while continuously stirring.
Then pour diced tomatoes and cook for another 5 minutes until a tomato puree is formed.
Add quinoa, salt, black pepper, and red chili flakes. Heat it over medium flame.
Now add beans and chopped kale and stir for 5 minutes.
Cover the pan with the lid and cook on a low flame for about 10 minutes.
Serve with lemon, salt, and black pepper.
Conclusion:
These amazing soup recipes are not only healthy for heart patients but for everyone that tries to stay fit and stick to healthy eating habits.
Soups are a delicious way to boost your energy and immunity but you need to add high protein and high fiber sources to make them super-duper nutritious in order to get the most from them.
Ozempic and Fatty Foods (Fried Foods): What Foods to Eat & Avoid