10 of the healthiest high-protein breakfast ideas are enlisted here. The list has been prepared by our nutritionist. It is essential to take enough fluids when on a high protein diet.
In addition, a high protein diet should be avoided by people with gout as it may precipitate gouty arthritis. It is also not advisable in people with kidney disease.
High Protein Fish (Fish With Most Protein): Tuna, Cod, and Salmon
Introduction:
Breakfast is the most essential meal of the day and we've all heard a lot of times that breakfast provides the body with initial fuel to start off the day.
A healthy day starts with a healthy diet and a healthy diet begins with a healthy and nutritious breakfast!
You might have seen various breakfast recipes on the internet. But what exactly makes breakfast healthy?
It is often said that one must eat breakfast like a king, lunch like a minister, and dinner like a beggar. This saying perfectly describes that we require a nutrient-dense breakfast to make a healthy start to the day.
A perfectly nutritious breakfast offers a mixture of protein, carbohydrates, fats, and essential micronutrients. But a high protein breakfast might be something that is most preferred by nutritionists and dietitians.
High Protein Lunch Ideas for Weight Loss and Muscle Building
Most people add protein to their lunch or dinner, which means that they skip the most crucial macronutrient at the time when the body needs it the most.
What are the Health Benefits of a High Protein Breakfast?
A high-protein breakfast keeps you full for longer, provides extra nutrients, and keeps you energized until the next meal. A high-protein breakfast also helps in keeping the blood sugar levels in balance.
A minimum of 15 grams of protein must be present in breakfast to make it protein-rich.
Here are some wonderful protein-rich breakfast ideas that can help you with deciding your daily breakfast choices.
1. Banana and Peanut Butter Oatmeal: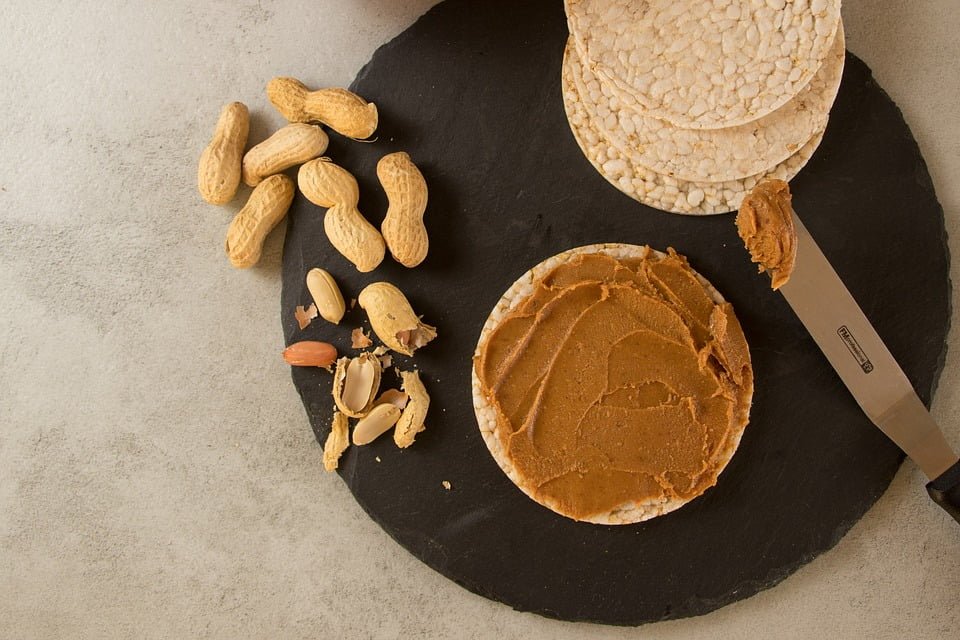 Protein content: 15 grams per serving
This banana and peanut butter oatmeal recipe is a quick and easy way to add protein to your breakfast table. The peanut butter gives this dish the protein boosts that u need in the morning.
Also, the fats present in peanut butter are healthy unsaturated fatty acids that are beneficial for heart health.
Make sure that you use homemade peanut butter or a good quality alternative to maximize the nutritional impact.
2. Chickpea Pancakes
Protein content: 20 grams
Are you in need of a savory spin on your breakfast? This amazing Italian pancake recipe is the perfect blend of garbanzo beans, olive oil, chopped onion, and some salt.
Prepare the batter in a blender and then heat it in a pan for 10 minutes. Then toast the top and cook for 3 more minutes. And done! Your perfect high-protein breakfast is ready in no time.
3. Banana Toast with Peanut Butter and Chia seeds
Protein content: 22 grams
A perfectly healthy breakfast option! all you need is toast, banana, chia seeds, honey, and peanut butter. Put all the ingredients on the toast to make your favorite protein-rich sandwich.
Peanut butter provides ample protein required to build muscle mass and boost your metabolism.
4. Homemade Nachos
 Protein content: 15 grams
Although nachos are not a considerable breakfast option. but you can always make them healthier while preparing them at home.
Nachos' appetizing nature can completely be transformed by adding a pile of cheese, and a mixture of fresh vegetables that makes it even more healthy.
High Protein Diet (Atkin's, Zone, & Stillman's Diets): Benefits vs Risks
5. Oatmeal Muffins:
Protein content: 15 grams
Homemade oatmeal muffins with eggs, protein powder, and fruits are a wonderful protein-packed breakfast option.
These are easy to make and can be flavored with fruits such as apples, strawberries, blueberries, bananas, and pears. An extra protein boost can be given to these muffins by adding a spoonful of peanut butter.
6. Fried Egg with Toast:
Protein content: 18 grams
This unique flavored fried egg recipe is a modification of the traditional egg dishes.
To prepare this you need to heat some olive oil in a pan and then sauté, garlic, onions, spinach, bell peppers, and chili peppers until they become tender.
Then add an egg and cook for some minutes. In the end, add yogurt, salt, and some lemon to make an amazing creamy texture.
7. Avocado Toast with Boiled Eggs:
Protein content: 17 grams
Avocado toast has been the most popular breakfast option for all times, and for a good reason. It provides a good balance of fats and fiber. However, its nutritional value can further be improved.
Put one fried egg and sliced avocado on top of one slice of whole-grain toast and add one tablespoon of yeast for a nutritional boost. This breakfast provides protein along with B-vitamins and keeps you full for longer.
Protein Rich Diet for Vegetarians (Protein-Rich Fruits and Vegetables)
8. Egg and Chicken Sandwiches: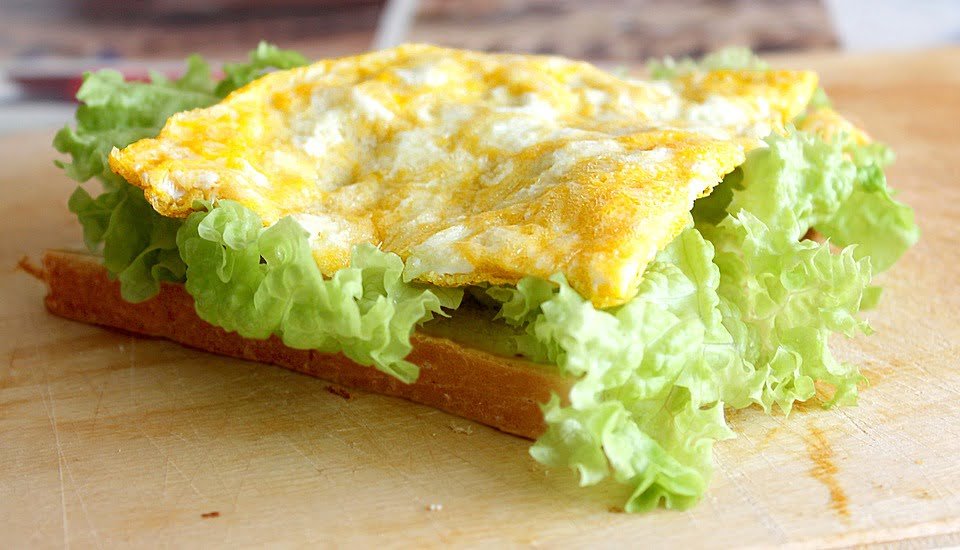 Protein content: 20 grams
This is one of the all-time favorite recipes that offer a perfect blend of protein-rich ingredients and a delicious taste.
To make this you need to mix chopped eggs, some celery, onions, parsley, pickle relish, and boiled chicken. Blend all these ingredients into mayonnaise and add salt and pepper to taste.
Spread one cup of this mixture on a slice of bread and garnish it with your favorite grains.
9. Chocolate and Peanut Butter French Toast
Protein Content: 21 grams
To be honest, there are a number of things that you can do with French toast. It is the quickest and easiest way to load up on protein.
To prepare this, whisk some eggs and add vanilla, cocoa powder, and some salt. Soak slices in the mixture and cook them for 3 minutes until they appear brown.
Once the French toast is prepared, spread some peanut butter and add your favorite fruits to it.
Ozempic and Fatty Foods (Fried Foods): What Foods to Eat & Avoid
10. Chickpea Scramble
Protein content: 15 grams
This is a vegan answer to scrambled eggs and it will keep you full and fueled until midday. When you want to add a little change to your breakfast menu, chickpeas are a good option and also a rich source of protein.
If you follow the recipe exactly, you'll get at least 15 grams of protein. to add up to 15 grams of protein to your diet you need to mash some boiled chickpeas, then add salt, black pepper, and turmeric. Stir until all the ingredients are perfectly blended.
Then cook some minced garlic and onions in olive oil. Mix all the ingredients in a bowl and garnish with some vegetables.
Diet for the Old Diabetic Patients and Medical Nutrition Therapy