High protein and low carb diets have been popular due to their fast weight loss results. When low carbohydrate is combined with a high amount of protein in the diet, it balances the energy intake, maintains satiety, and keeps off the extra pounds.
It might be easy to handle such dietary modifications at home when you cook food by yourself, but it gets difficult to find a low-carb menu at fast food places because their meals contain an abundant amount of carbohydrates.
Slices of bread, pasta, tortillas, simple sugars, and other high-carb foods are the main options available at fast-food restaurants.
While you are on a high protein, low carb diet, you must focus on high-quality protein (like poultry, fish, and lean meat) pecans, low starch vegetables, leafy greens, and plant-based fats while avoiding grains, rice, and simple carbs such as added sugars.
High Protein Diet (Atkin's, Zone, & Stillman's Diets): Benefits vs Risks
It's quite difficult to find low-carb fast food. The bun, crust, breading, condiments, and side dishes such as fries are all high in carbohydrates.
In general, it is preferable to cook and eat meals at home, but convenience or price may force you to eat fast food.
Even though it is difficult to find out suitable options, there are still some restaurants that provide low-carb, high-protein options that are a perfect fit for you.
Here are some of the best high-protein, low-carb foods that you can try on famous fast-food chains:
High Protein Low- Carb Fast Food options:
A list of high protein low carb fast food options is provided by our nutritionist. Foods with high amounts of proteins and few calories are good for weight loss, muscle building, and wound healing.
1. Starbucks Protein Box: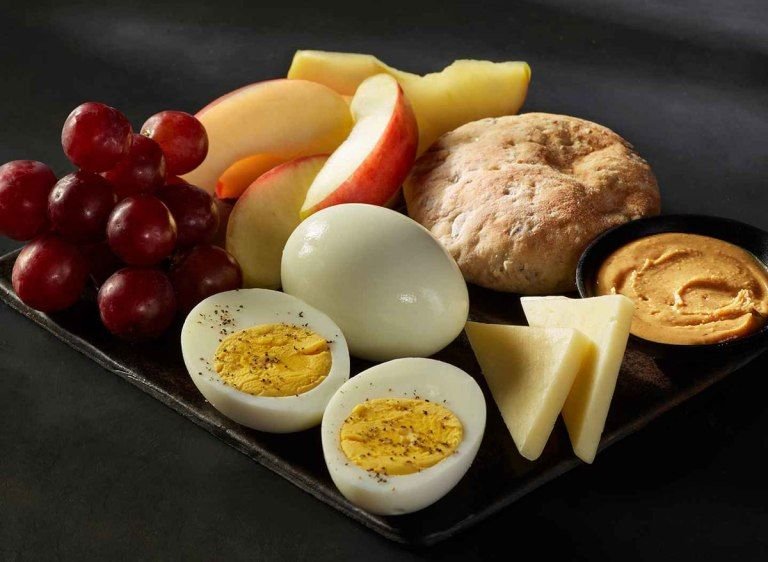 With a few adjustments, this is a nutritious lunch box you can practically grab and go.
If you're trying to cut carbs, you don't have to forfeit feeling fulfilled you can simply change the pita bread for red pepper slices that can work as a replacement holder for the chicken strips and hummus.
This Starbucks meal provides only 300 calories, 2 grams of saturated fat, 7 grams of gut-friendly fiber, and 22 grams of protein. This can be an excellent fit for your weight loss regime.
2. Chipotle Burrito Bowl:
This nutrient-dense option will help you reimagine your concept of fast food. If you are on a high protein diet, you can add an extra amount of beans and reduce the quantity of rice.
Although beans contain carbs, they contain gut-friendly fiber that slows down digestion and reduces the net carbohydrate intake.
This nutrient-dense bowl provides 26 grams of protein with fiber, vitamin A and zinc.
Protein Rich Diet for Vegetarians (Protein-Rich Fruits and Vegetables)
3. Wendy's Grilled Chicken Sandwich: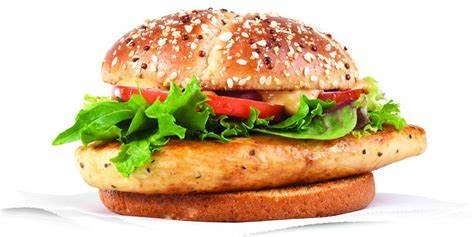 You might always skip this option but this is a quick and easy way to eight light and get enough protein.
This sandwich contains seasoned grilled chicken with veggies that are embedded in a piece of soft bread. You can remove the top bun to lower your carb intake.
You can also replace the bun with lettuce to make it even more healthy. It provides approximately 33 grams of protein.
Ozempic and Fatty Foods (Fried Foods): What Foods to Eat & Avoid
4. Burger King's Bacon Cheese Burger:
This one is similar to Macdonald's burgers. It provides maximum protein in a minimum amount of calories.
Although it is not very high in protein, it can be a good option to satisfy your burger cravings.
Healthiest Fast Food Options: Pizza, Burgers, Sandwiches, & More
5. Chick-fil-A's Cool Chicken Wrap:
The cool wrap is made up of lettuce, grilled chicken, and shredded cheese. It is low in calories and carbohydrates.
But you must watch out for the side dressings as they might add up extra calories. This cool wrap provides 350 calories, 42 grams of protein, and 29 grams of carbohydrates.
Protein Rich Diet for Vegetarians (Protein-Rich Fruits and Vegetables)
6. Taco Bell's Cheesy Gordita:
When it comes to Mexican food, Chipotle has surpassed all others in recent years. But taco bell's meal customization options have made it unbeatable.
However, many people are unaware of this option! To get the most nutrition out you can make a variety of replacements.
You'll get 32g of protein from this cheesy Gordita Crunch with Grilled Chicken.
7. Panera's Bacon Turkey sandwich: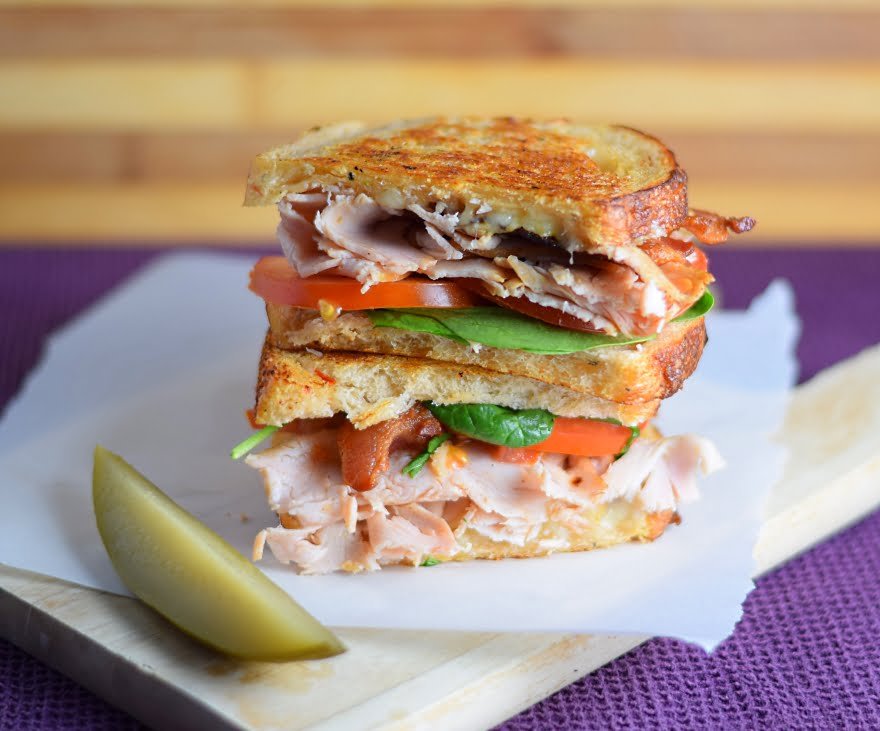 Panera sandwiches are not low in calories. You might not find anyone below 500 calories. But it provides some good high protein options.
Its bacon turkey sandwich contains about 25 grams of protein. You can also pick two items in one order, which means you can order a half sandwich with either half soup or salad.
This way you can cut off some calories and eat healthy at the same time.
8. KFC's Sandwich:
This sandwich has the second-highest protein content with approximately 34 grams of protein.
It is one of the best-fried chicken sandwiches available.
Low-Sodium Fast-food Options: Taco Bells, Subway, McDonald's
9. Subway's Jack Melt:
The steak & jack melt, with approximately 60 grams of protein, will provide the highest protein at Subway.
However, if you're trying to cut calories this sandwich with roughly 900 calories might not be the best choice.
Low-calorie Fast Food: Under 200, 300, & Under 500 Calorie Options
10. Dunkin's Veggie Egg Omelet: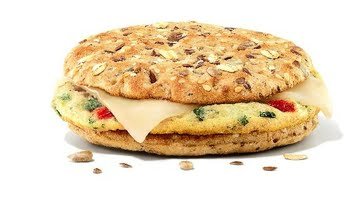 This is a sandwich, that contains egg whites and vegetables. It contains 17 grams of protein and is a quick and healthy breakfast option.
This is one of the lowest in calories with only 290 calories per serving.
11. Arby's Sandwich: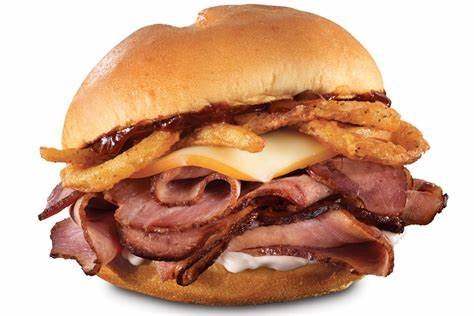 Ordering an Arby's sandwich without a bun is a wonderful low-carb alternative. The Roast Turkey Farmhouse Salad with roast turkey, bacon, cheese, veggies, and tomatoes is also available at Arby's.
It provides only 8 grams of carbohydrates, two of which are fiber, and 22 grams of protein.
Make sure not to add the Crispy Chicken Farmhouse Salad with this sandwich, as it contains breaded and fried chicken. It has a total carbohydrate content of 26 grams and is good for diabetics.
Conclusion:
You can easily find low-carb options on fast food menus by making a few substitutions and also by choosing wisely. With simple meal modifications, you can turn food items according to your choice.
Although fast food isn't a healthy choice, eating mindfully always keeps you on the safe side.
Low-carb diets have been proven to be very beneficial in weight loss and also in avoiding chronic conditions such as diabetes and obesity.
Losing Belly Fat in 6 Weeks with Ozempic: Weight Loss Before and After
On the contrary, high protein aids in weight maintenance prevents muscle loss and stops weight regain.
Low carb diets bring long-term weight loss when combined with high protein consumption.