Cabbage soup for dieting is also given the name of wonder soup, Mayo Clinic Diet, Sacred heart hospital diet, pre-operation heart surgery diet, and fat burning soup diet.
It is estimated to cause a weight loss of about 4.5 kgs (about 10 pounds) within seven days.
Introduction:
Weight loss is a major concern in today's world. There is always a new method hitting the markets and claiming to be efficient.
Such methods can go from being actually authentic to being absolutely absurd. These fad diets can be very detrimental to health considering how unhealthy and ineffective they are.
Most of the time, the only objective these diets have is to make money even at the cost of other people's physical health. They may cause weight loss but on a very unhealthy note.
Some people lean towards such dieting methods because it might be a requirement prior to undergoing surgery, which makes people adopt ways that will induce weight loss of several pounds in a very short span of time.
One such method is 'cabbage soup' for dieting. Here we have a detailed explanation about whether this method of dieting is effective or not.
What is a Cabbage Soup Diet?
It is believed that the cabbage soup dieting method originated from a hospital where a quick weight loss was required for a surgical procedure like heart surgery.
But such hospitals have denied all the claims and no one has any clue about its origin now.
Cabbage soup dieting first came to fame during the 1980s and has been used since then. It also goes by other names like the Mayo Clinic Diet or the Sacred Heart Hospital Diet.
Low-Sodium Fast-food Options: Taco Bells, Subway, McDonald's
This diet can be used as a jump start to some other diet plan that lasts longer. This method can be used for exactly seven days according to the claims.
After these seven days, a weight loss of around 4.5 kilograms ( almost 10 pounds) can be seen.
While being on this diet, each day you eat almost nothing other than cabbage soup. Every day you can have other food items like fat-free milk, fruits or vegetables.
Protein Rich Diet for Vegetarians (Protein-Rich Fruits and Vegetables)
Rules to follow when on a Cabbage Soup Dieting Meal Plan:
This strict diet comes with many rules which are required to be followed in order to see the results. These regulations spare no room for any other calorie-rich food item.
It deprives your food of the excess calories which supply no glucose to your body resulting in the breakdown of fat stores and their usage.
Apart from the cabbage soup, you can eat 1 to 2 foods that are low in calories. Do not drink any beverage other than calorie-free ones like unsweetened tea and water.
Best Teas for Weight Loss that Work Fast: Ginger, Green Tea, & More
7-day cabbage soup diet
1st Day:
You can eat an indefinite amount of cabbage soup and fruits except bananas.
2nd Day:
You can eat baked potatoes with oil or butter along with vegetables, mainly raw and uncooked or cooked green leafy veggies. Eat the soup and avoid corn, peas, or beans.
3rd Day:
On the third day, you can have both fruits and veggies as well as soup. But avoid both bananas and baked potatoes.
4th  Day:
Along with the Cabbage soup, you can have an indefinite amount of fat-free milk and bananas.
5th Day:
Drink approximately 6 to 8 glasses of water and eat up to 6 fresh tomatoes. About 280 to 567 grams (almost 10 to 20 ozs) of beef can be eaten which can substitute for poultry or fish.
6th Day:
Three things can be eaten on this day; vegetables, beef, and soup. From vegetables, eat the leafy green veggies preferably and avoid baked potatoes. If you have not substituted beef for fish on the 5tth day then you can do it on the 6th day.
7th Day:
An indefinite amount of fruit juice can be taken but without any extra sugar. You may have veggies and brown rice as well.
The Mediterranean Food (Breakfast, Snacks, Lunch, and Dinner)
Cabbage Soup Meal Plan Recipe for Weight Loss: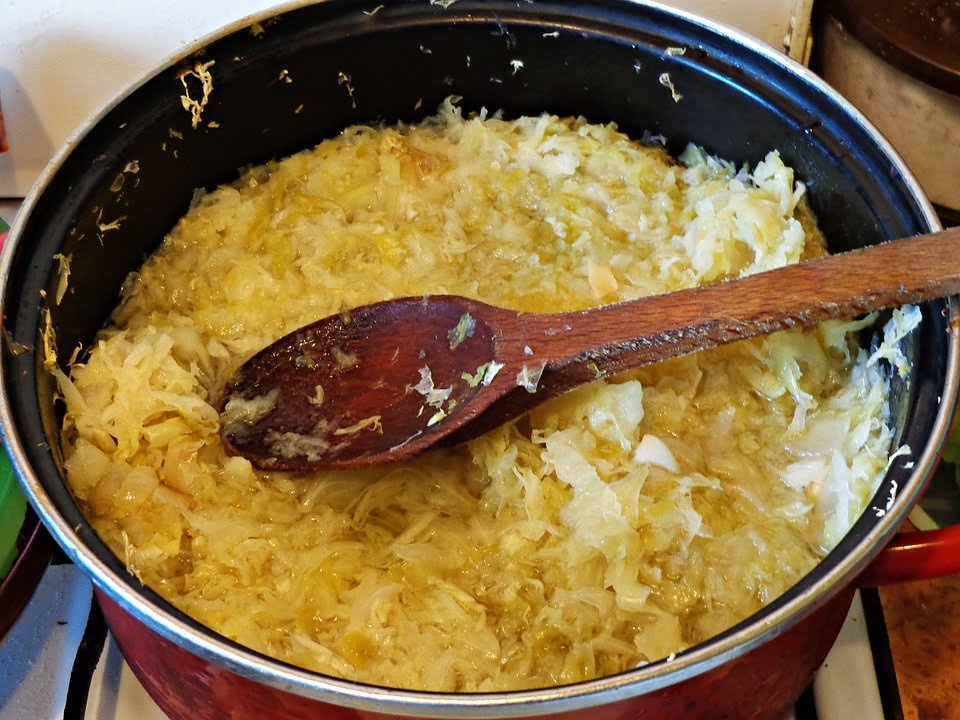 Rather easy to make, this soup requires it to be made at home. You have to make a large batch that will last you the entire week. The recipe given below is a serving of 2 cups only.
The ingredients listed below can be used but some may vary.
Ingredients of Cabbage Soup Meal:
2 medium-sized carrots
1 cup of chopped celery
1 medium-sized onion
2 cloves garlic
1 ½ teaspoon of seasoning of choice
¼ teaspoon salt
8 cups of low-sodium vegetable broth
2 tbsp of extra virgin oil
1 medium-sized red bell pepper
2 tsp of vinegar
1 large-sized tomato
1 medium-sized head of cabbage
Cabbage Soup Recipe:
Keep your vegetables chopped.
Take a pot and pour some oil into it.
After heating the oil for a bit you can add onions to it and saute. Add some carrots and celery.
Keep stirring the veggies, for 7 to 8 minutes, until they start to soften.
Add remaining the seasonings, pepper, garlic, salt, along with bell pepper, and keep stirring for 2 to 3 minutes.
Increase the flame on the stove to a medium level and add cabbage, tomato, and broth to the mix and keep cooking.
After that, you can reduce the flame and cover half of the pot for 15 to 20 minutes until the veggies soften.
Finally, remove the pot and enjoy!
A multivitamin supplement might be required since this diet can be deficient in some essential nutrients.
How effective is the Cabbage Soup Dieting Meal Plan:
There is no data available about the effectiveness of the cabbage soup diet upon weight loss.
However, it is very deficient in calories meaning that it may induce weight loss as a result of energy restriction for a length of time.
The weight gain after stopping the cabbage soup diet is inevitable. But during this dieting method, the foods eaten apart from the soup are very low in calories to the point that their energy contributions are negligible in comparison to the needs of the body.
Your body is equipped with a brilliant mechanism that can handle stress. So, when there is extreme calorie restriction, your body may respond by reducing your resting metabolic rate by a great deal within 3 days.
According to a study, the practice of a very low-calorie diet can induce a weight loss of 75% and may decrease the waist to hip ratio as well. [Ref]
Losing Belly Fat in 6 Weeks with Ozempic: Weight Loss Before and After