8 Best High Protein Lunch Ideas for Weight Loss and Muscle Building are presented here by our nutritionist. Depending on the number of calories required per day, choose the one that is best for you.
Why high protein lunch is important?
Planning a healthy, delicious, and substantial lunch is actually more difficult than anticipated. This is because lunch is the meal that has to keep you full and energized throughout the day until dinner time.
A healthy lunch must be high in protein as protein is an essential macronutrient that aids in many bodily functions and also keeps the metabolism, immunity, and energy levels in balance.
It is advised to consume the recommended amount of protein (0.8 grams) daily to ensure proper body functioning.
High protein meals at lunch also benefit during weight loss. finding energy and time to plan healthy meals during weight loss is an absolute struggle. So, protein can be a good option at such times.
You are not alone if your lunch has got boring and most often consists of repeated items. Lunch must be high in protein and must contain adequate amounts of carbs and fats to ensure that your stomach isn't grumbling again around 4 pm.
In this article, we have mentioned some nutritious and healthy high protein lunch options. Each of these meals has an adequate amount of protein and fiber. Both components are known to aid in weight loss.
High Protein Lunch Ideas for Weight Loss & Muscle Building:
1. Chicken Fajita Meal Bowls: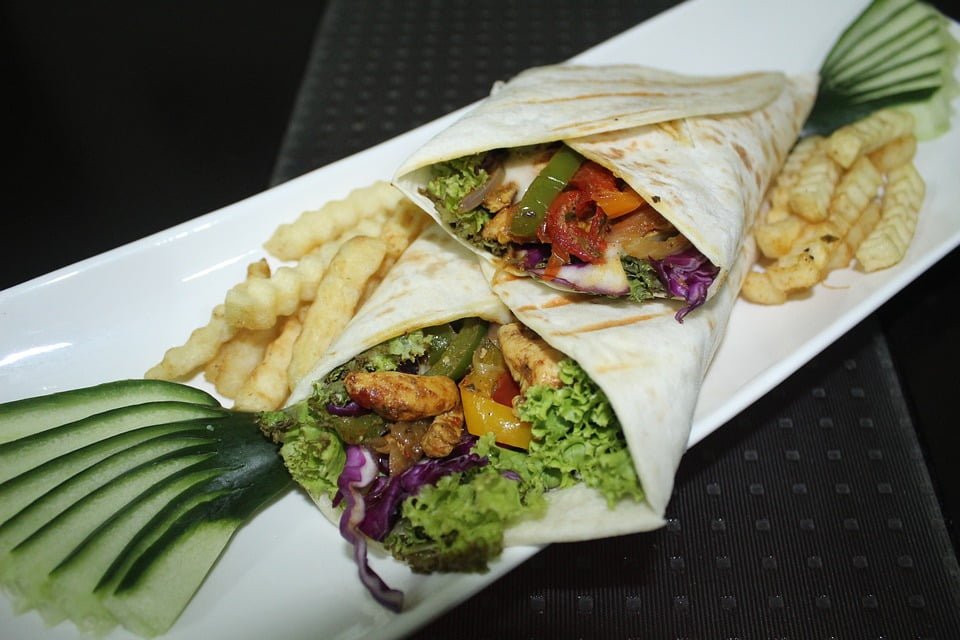 Do you have a taste for Mexican food? If yes! Then we've got you covered. This excellent dish is super delicious and high in protein and fiber.
It is so fulfilling that you won't get food cravings any soon after having this. It is an amazing mix of chicken, vegetables, sauces, and seasoning.
Well, the Fajita seasoning containing chili powder, cumin powder, salt, paprika, black pepper, and cayenne pepper, is what sets the flavor spicy, sweet, and not overly salty.
This can be served with brown rice and some salad.
One bowl provides:
324 calories
15 g Fat
30 g Protein
18 g Carbs
7 g Fiber
2. Egg Salad Sandwich:
This dish is for you if you like the classic egg salad sandwich. You may never like another egg salad sandwich after tasting this one.
Eggs are high in protein and nutrients. One hard-boiled egg, for example, supplies approximately 13 % of your daily protein requirements, 15% of your vitamin B2 requirements, and 22% of your selenium requirements.
High Protein Diet (Atkin's, Zone, & Stillman's Diets): Benefits vs Risks
To make this, you need to boil two eggs and then add your boiled eggs, red onions, Dijon mustard, plain Greek yogurt, salt, and pepper to make your egg salad.
There you have a delicious egg salad. Pair this with bread to make a sandwich.
It provides:
135 Calories
11g Protein
8g Fat
15g Carbs
3. Fish and Tacos: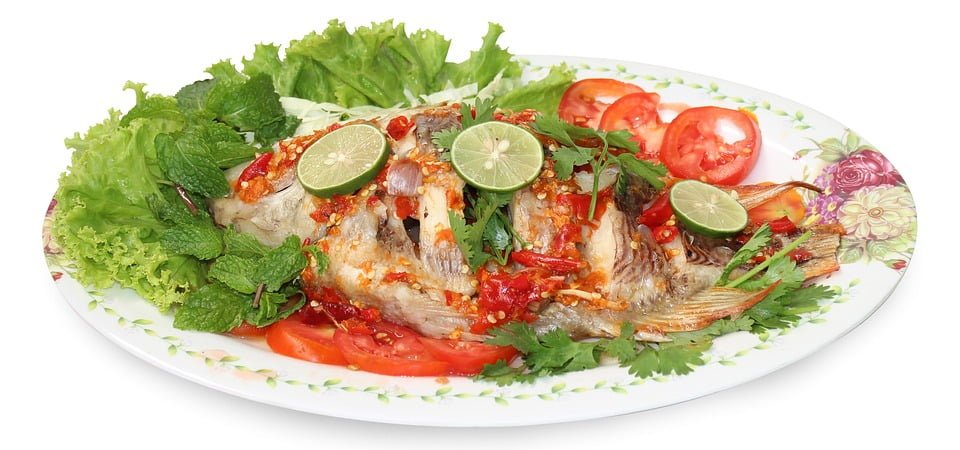 When in the mood for fish for lunch, you must go for charred fish tacos.
These Mexican-inspired fish tacos are served with a delicious avocado sauce to cool down your taste buds.
Any white fish such as tilapia or cod can be used for this dish. Whitefish is high in lean protein which is why it is ideal for those watching their carb and fat intake.
Low-Sodium Fast-food Options: Taco Bells, Subway, McDonald's
For instance, only 3 ounces of baked tilapia, provide 15% of your daily protein intake while containing only 36 calories and 0.7 g of fat.
This is a quick and healthy recipe that can be prepared without spending hours in the kitchen.
It provides:
401 Calories
19 g Fat
30 g Carbs
7 g Fiber
29 g Protein
4. Honey Lemon Chicken: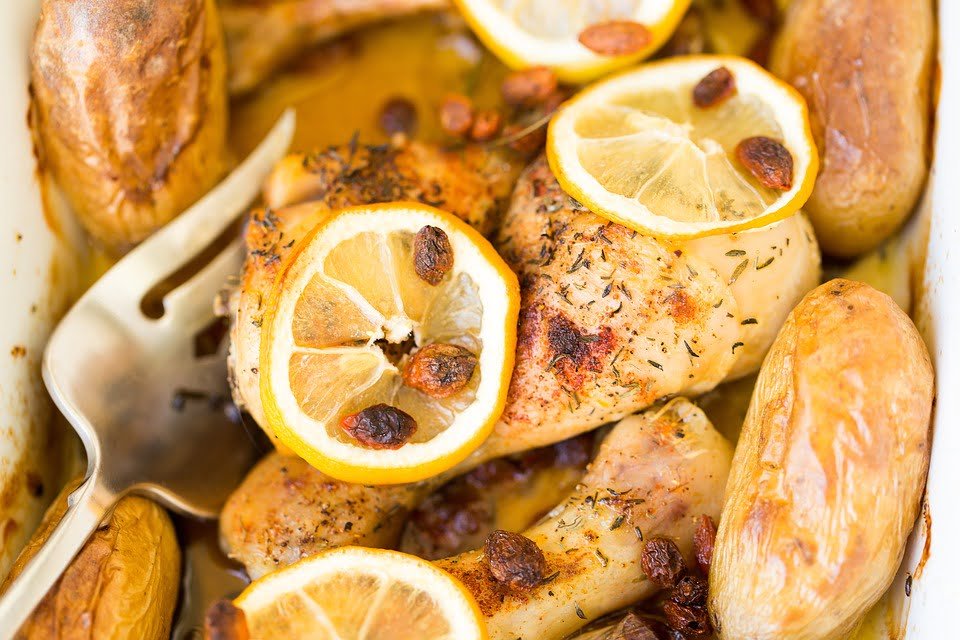 This chicken is precisely seasoned and comes out soft, delicious, sweet, and spicy, perfect for lunch!
To prepare this dish you need to prepare a baking sheet. To avoid sticking, you must spray some oil. After this, you need to wrap the seasoned chicken in foil and bake for 20 minutes.
This can be served with brown rice or baked potatoes.
It provides:
215 calories
3 g fat
25 g protein
23 g carbs
2 g fiber
5. Grilled Salmon: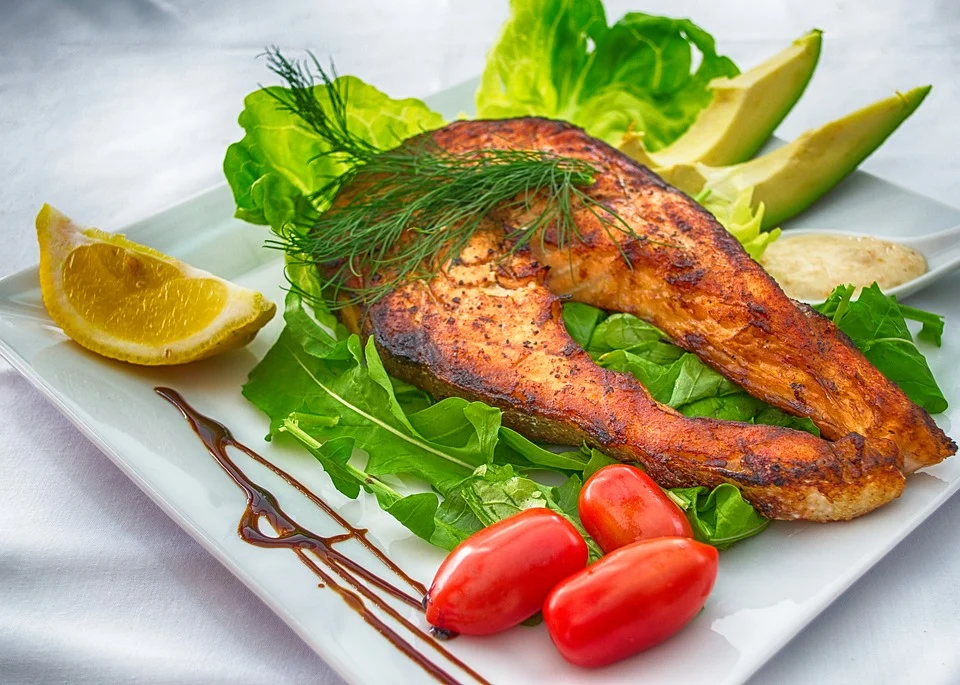 This dish is a must-try if you want to increase your brainpower and protein consumption. This meal is a little spicy, flaky, absolutely delicious, and healthy.
It is packed with omega-3 fatty acids that have brain-boosting effects. It also contains an abundant amount of B vitamins and a lot of protein. The best part about this meal is that it takes only 20 minutes to prepare.
To prepare this you need to coat the fish with a marinade of herbs, lemon juice, olive oil, and a little water. Then bake it for 20 minutes and it's ready!
It provides:
640 Calories
42g fat
13g carbs
52g protein
6. Beef and Black Bean Wraps: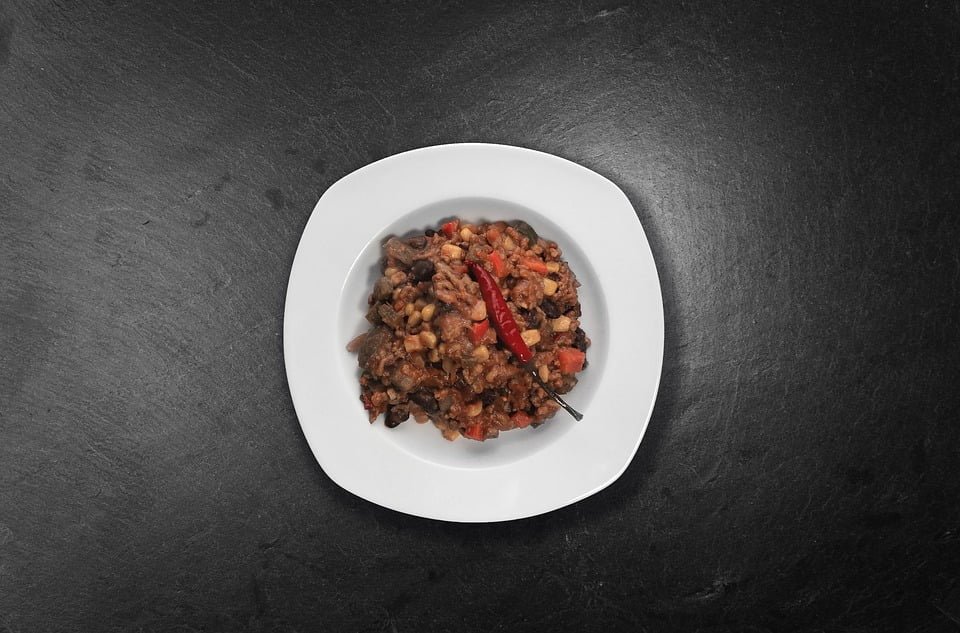 To create these wraps use whole wheat tortillas and black beans, this will make it a high protein and high fiber meal.
To prepare the wrap you need to cook ground beef with onion and garlic in a pan for 5-10 minutes until the meat appears brown.
Protein Rich Diet for Vegetarians (Protein-Rich Fruits and Vegetables)
Mix coriander, cumin, and chili powder and cook for 1 minute. Stir constantly.
Then add boiled black beans, salt, and pepper. Cook for 2 minutes.
Now add the prepared mixture to the center of each tortilla. And it is ready to serve!
You can also add lettuce and cheese on the top.
This provides:
267 calories
19 g protein
26 g carbohydrates
13 g dietary fiber
10 g fat
7. Red Beans and Rice with Chicken: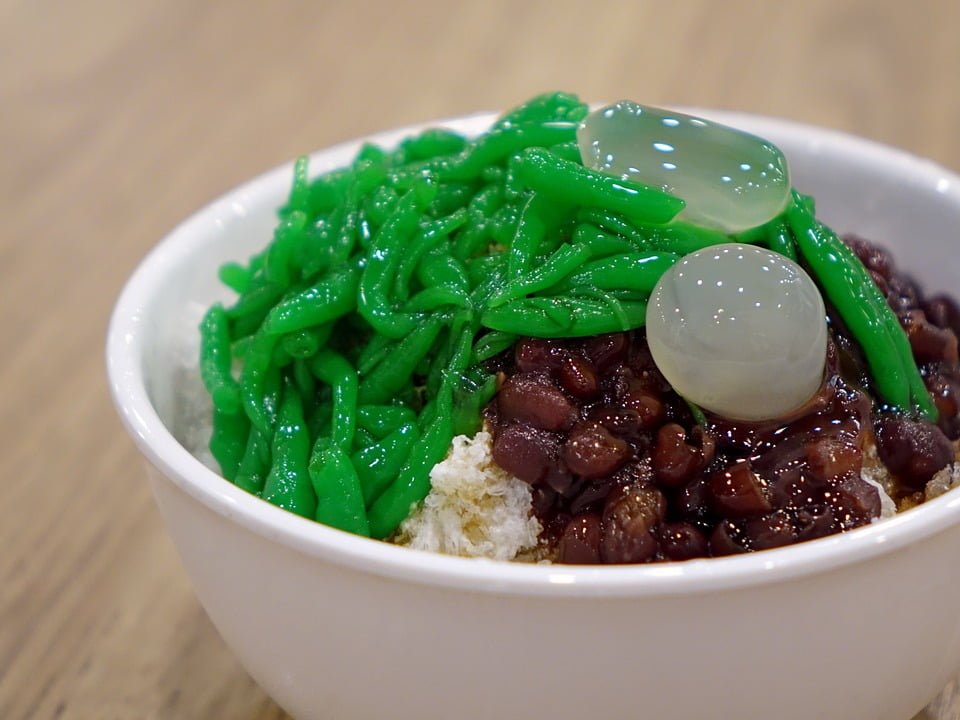 This meal is an amazing mixture of plant-based and animal protein. Red beans are high in protein and fiber which makes this meal super healthy!
To prepare this, season the chicken with black pepper and salt. Heat some oil in a pan, add chicken into the oil and stir fry till the chicken appears cooked. Add sweet pepper, garlic, and onion.
Then combine red beans, chicken broth, rice, and cumin and boil it for some time. And it's ready!
It provides:
272 calories
25 g protein
30 g carbohydrates
10 g dietary fiber
5 g fat
8. Egg Fried Rice: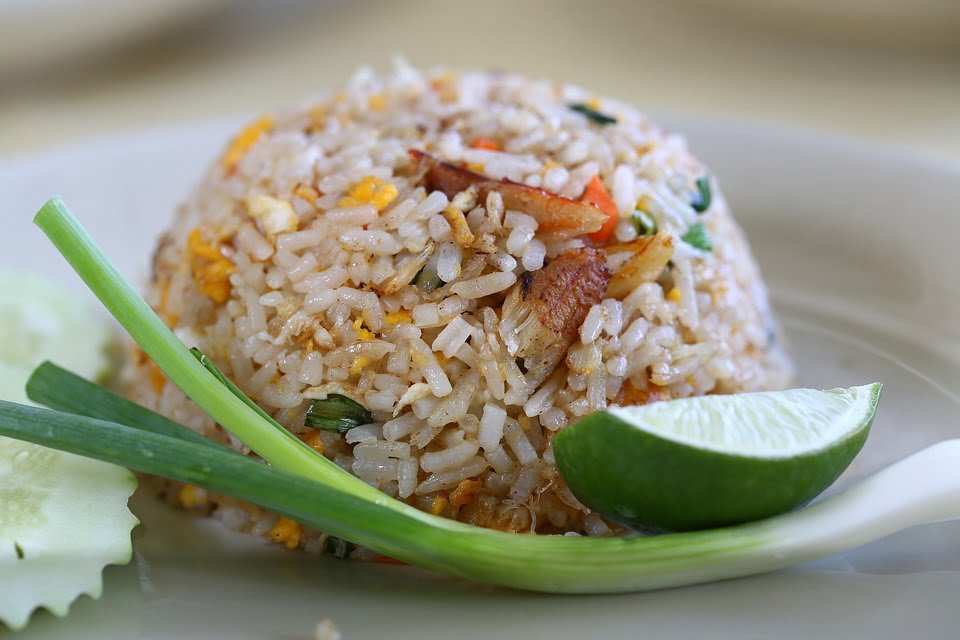 When you're in a hurry for something filling, nothing beats fried rice. Egg fried rice is healthy because they provide an ample amount of protein and B vitamins.
To prepare the egg-fried rice, boil rice in a pan. Stir fry vegetables such as carrots, peas, bell peppers, etc.
Add salt, black pepper, vinegar, and lemon to enhance the taste.
Healthiest Fast Food Options: Pizza, Burgers, Sandwiches, & More
Then, in a pan cook some eggs. Mix all the ingredients and it's ready to serve!
It provides:
500 calories
38 g protein
42 g carbs
18 g fat
10 g fiber