8 of the commonly used, cheap, healthy, and High Protein Drinks at Starbucks are enlisted here.
Based on your caloric requirements, taste, and protein requirements, you can select among these top 8 high-protein Starbucks drinks.
Protein's recent linkage to satiety and appetite management has made it gain popularity around the world.
Protein has become the recommended element of meals because of its long-standing reputation as a muscle-building component.
This crazy popularity makes consumers conscious of the protein content of foods and drinks they consume daily.
High-protein foods can be easily found and also can be cooked at home. But to find a high-protein drink at a fast-food chain requires great effort.
According to the Food and Drug Administration (FDA), a drink is called a good source of protein when it provides at least 10% of the daily value of protein.
A drink must contain at least 5 g of protein to be labeled as a good source of protein.
Starbucks, a well-known food chain that has now spread across the globe has qualified nutritionists that manage the scientific affair. They have managed to fulfill the FDA's criteria for most of their drinks.
Just when we thought Starbucks had done it all, the firm expanded its empire to include plant-based protein, which is something that all healthy eaters will appreciate.
Starbucks introduced its new Protein Blended Cold Brew drinks on August 14, which are now available nationwide. The drinks are available in different flavors and are good sources of protein.
| | |
| --- | --- |
| You may also like to read: | |
Here are some of the healthiest and highest protein drinks at Starbucks that can fulfill your sweet taste while still keeping your protein in balance!
8 High Protein Drinks at Starbucks:
1. Almond Protein Blended Cold Brew: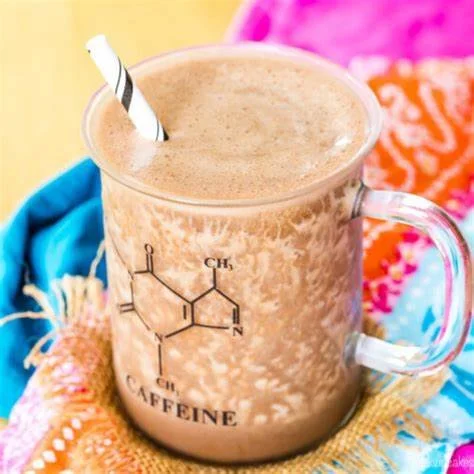 This protein-blended cold brew is a new addition to Starbucks ' cold beverages.
It is prepared by adding a slow-steeped cold brew with milk and plant-based protein that makes it delicious and high in protein.
A 16 oz serving of this cold brew gives only 270 calories for only 5.95$.
It is gaining popularity among consumers due to its plant-based proteins as well as being one of the highest protein-containing drinks. It has about 12 gms of proteins.
| | |
| --- | --- |
| You may also like to read: | |
2. Cacao Protein Blended Cold Brew: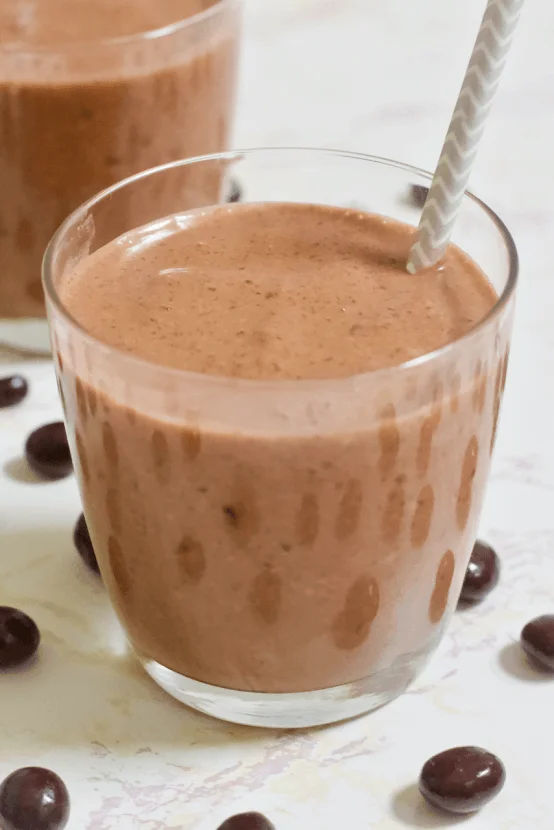 Starbucks baristas prepare this amazing drink by combining Starbucks Cold Brew, coconut milk, plant-based protein, cacao powder, Banana and Date Fruit Blend, and ice in a blender.
There are 10 grams of plant-based protein in Cacao Protein Blended Cold Brew with only 250 calories per 16 oz serving.
| | |
| --- | --- |
| You may also like to read: | |
3. Flat White: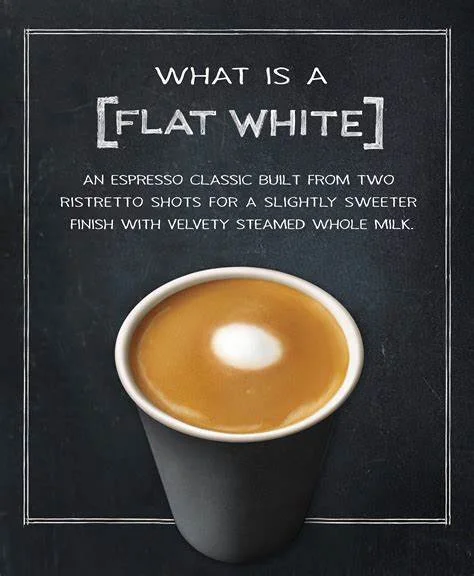 A latte art dot is added to an espresso beverage produced with two ristretto shots and a thin layer of silky steamed whole milk. It contains 12 grams of protein.
In addition, it provides the least calories, estimated to be around 150 Kcal.
| | |
| --- | --- |
| You may also like to read: | |
4. Latte Macchiato: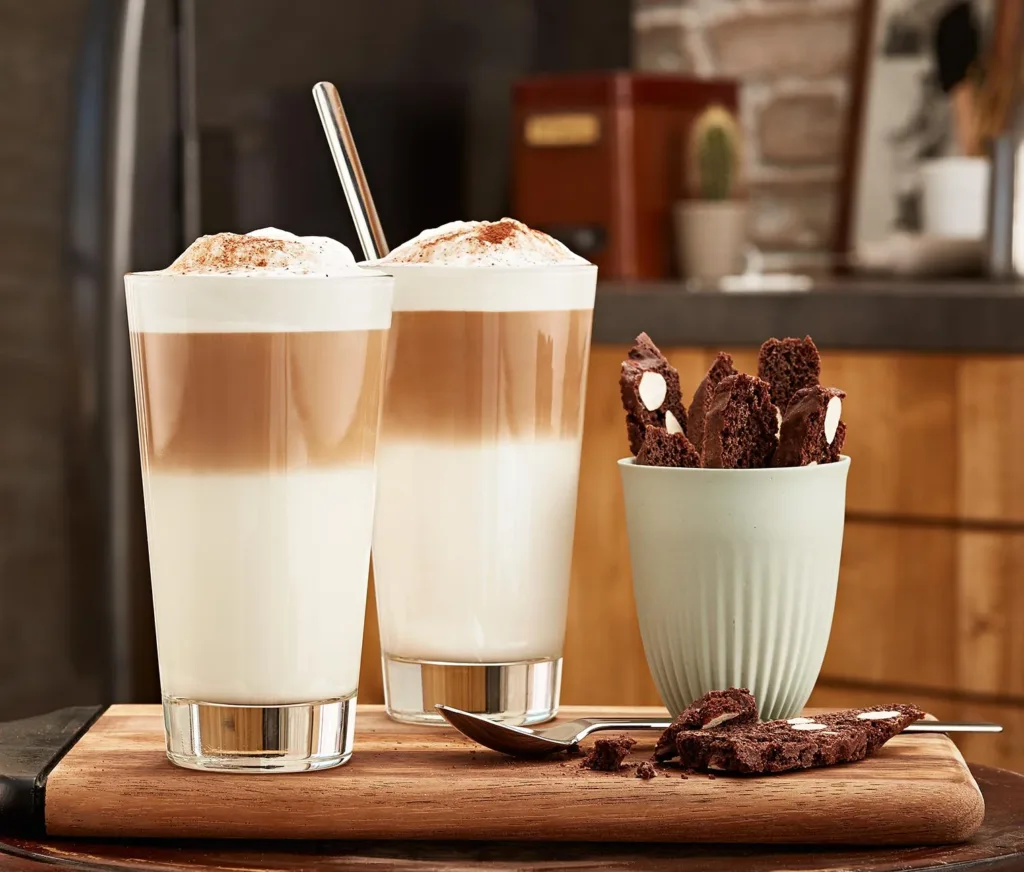 This one is made with precisely aerated and steamed whole milk, resulting in a rich foam that resembles meringue.
Slowly poured whole espresso shots are then used to create a characteristic espresso dot. It contains 12 g of protein.
It provides very low calories and may be best for weight loss. It has about 102 kcal per drink.
| | |
| --- | --- |
| You may also like to read: | |
5. Protein Power Berry:
A creamy and delicious protein smoothie is mixed with sweet and tangy strawberry and raspberry liquids.
Each 8 oz serving of this drink gives 14 grams of protein.
6. Chai Tea Latte: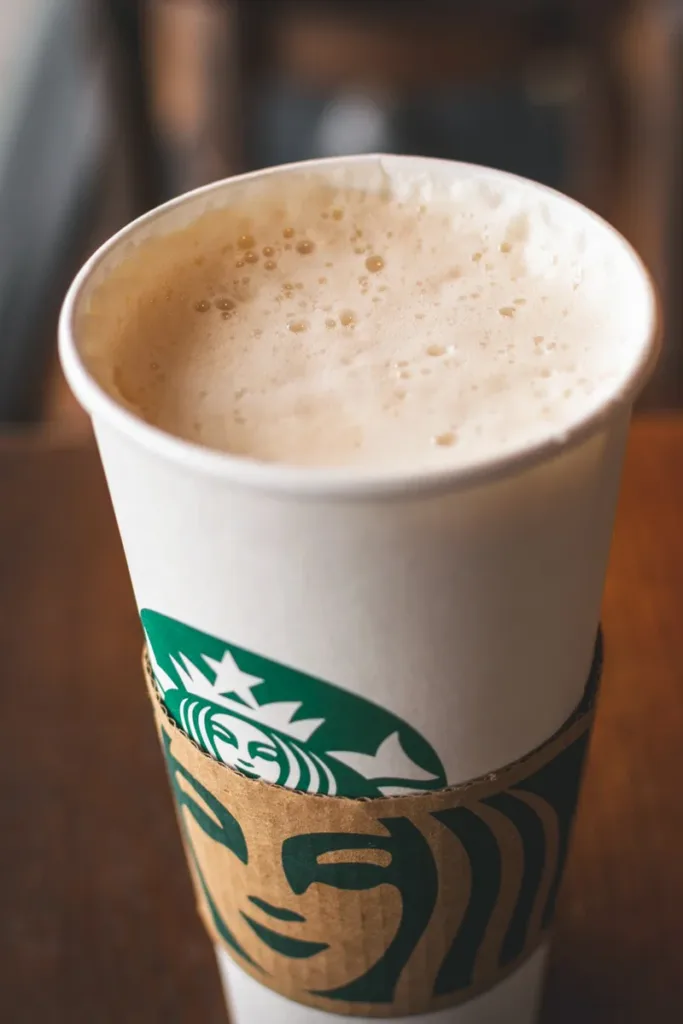 This drink is made by mixing Chai tea concentrate (that is a mixture of water, tea, cinnamon, cardamom, ginger, black pepper, sugar, honey, vanilla, and natural flavors) with milk and water.
This contains 8 grams of protein per 16 oz serving.
| | |
| --- | --- |
| You may also like to read: | |
7. Iced Hazelnut Bianco Latte:
This is prepared by mixing water, milk, sugar, honey, hazelnuts, and ice in a blender.
It is a 280-calorie drink that gives about 10 g of protein per 16 oz serving.
8. Iced Pistachio Latte: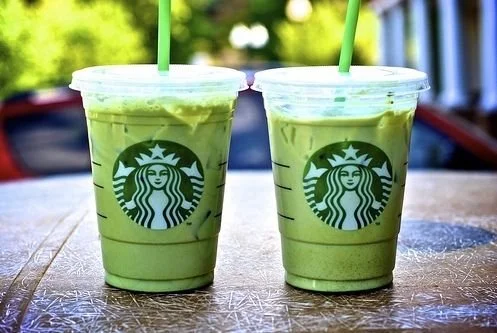 An amazing mixture of milk, sweet pistachio sauce, ice, and brewed espresso that is topped with brown butter cookies.
This smooth iced latte is a 260-calorie drink with 9 grams of protein.
| | |
| --- | --- |
| You may also like to read: | |
How to Customize Your High Protein Drinks at Starbucks?
Customers may make their favorite drink that perfectly fits into their lifestyle with many ways to modify beverages at Starbucks®.
Here are a few tips to help you personalize your Protein Blended Cold Brew (some extra charges may apply):
Make your favorite taste by combining the following ingredients:

Substitute a whole banana for the Banana and Date Fruit Blend, add nuts of your choice, and modify the amount of almond butter or cacao powder.

Increase the quantity of protein in your cup by adding an extra quantity of plant-based protein.
Add a shot or two of Starbucks Espresso Roast if you want a stronger coffee flavor.
It's decaf, so relax and enjoy it.
Replace Starbucks Cold Brew with a shot or two of Starbucks Espresso Roast decaf.
| | |
| --- | --- |
| You may also like to read: | |
What kind of protein is used at Starbucks?
Everyone wonders what kind of plants are used in these plant-based protein options. The answer is quite surprising! Starbucks uses a mixture of blended peas and brown rice.
Two things that no one imagines putting in their coffee. But those who have tried these options at Starbucks know that it feels amazingly delicious!
Are These Drinks Good for Health?
These drinks are healthy as they contain plant-based proteins from peas. Peas belong to the pulse family which includes lentils, chickpeas, beans, etc.
Pulse proteins have a variety of health benefits that include weight and appetite management. They are rich sources of protein, complex carbs, essential vitamins, and minerals.
Another good quality of plant proteins is that they are low in lipids.
In addition, pulse proteins also have functional properties such as fat absorption, emulsification, foaming, and gelation.
These drinks also provide a reasonable macronutrient balance. No nutrient is in excess amounts. Compared to other high-protein drinks and protein shakes, Starbucks drinks are a healthier alternative.
Another reason which makes them healthy is their low caloric allowance as compared to other high-protein drinks.
| | |
| --- | --- |
| You may also like to read: | |
Conclusion:
Drinks at fast-food chains are often very high in calories and provide little to no nutrients. Instead of these energy-dense drinks that are loaded with sugar, healthy high-protein alternatives must be considered.
Starbucks provides healthy high-protein drinks, gives complete nutritional information about the products, and freely offers product customization according to consumers' preferences.
This greatly aids the concept of healthy and mindful eating.
Here is a table summarizing high protein drinks at Starbucks:
| | | |
| --- | --- | --- |
| High Protein Drinks At Starbucks | Protein Content per Drink | Calories Per Drink |
| Almond Protein Blended Cold Brew | 12 | 270 |
| Cacao Protein Blended Cold Brew | 10 | 250 |
| Flat White | 12 | 150 |
| Latte Macchiato | 12 | 102 |
| Chai Tea Latte | 8 | 240 |
| Iced Hazelnut Bianco Latte | 10 | 280 |
| Iced Pistachio Latte | 9 | 260 |