Reading Ozempic Weight Loss Stories of people who have been on the latest weight loss and diabetes drug might boost your weight loss efforts.
Although diet pills are not recommended as the first-line of therapy for weight loss, diet pills may help you lose weight if you are resistant to weight loss diet and exercise.
Ozempic and Wegovy are injectable formulations of Semaglutide that are now being used for obese people who are extremely resistant to other weight loss therapies.
After bariatric surgery, gastric sleeve & Roun-en-Y gastric bypass, Wegovy is considered the most potent medical intervention until now.
Wegovy vs Sleeve Gastrectomy: Weight Loss Medicine Vs Surgery
The STEPs Trials have documented a weight loss of about 16% from the baseline with high-dose once-weekly Semaglutide injections.
Ozempic Weight Loss Stories:
Weight loss stories of people using Ozempic have been shared on various social media forums such as Reddit and Facebook.
Some people lost significant weight loss while others have not. However, even a weight loss of just 10 pounds has resulted in better wellbeing for people who have had extremely resistant obesity.
Losing Belly Fat in 6 Weeks with Ozempic: Weight Loss Before and After
Ozempic weight loss success story of a female weighing 215 pounds:
The female in the picture below shared her story on social media stating that she lost about 45 pounds in one year while she was on a once-weekly Ozempic injection.
She weighed about 215 pounds (97.5 kgs) at baseline. After one year of using Ozempic, she lost 45 pounds. Her weight dropped to 180 pounds (81.6 kgs).
After she lost 45 pounds, her weight remained static. She started taking Phentermine, Adipex. Phentermine is another FDA-approved weight-loss drug. Her weight dropped from 180 pounds (81.6 kgs) to 172 pounds (78 kgs).
She lost about 8 pounds further when she took Phentermine along with Ozempic. Simultaneously, she did one hour of regular Cardio, used stairs instead of elevators, and cut off fast food.
Low-calorie Fast Food: Under 200, 300 & Under 500 Calorie Options
She used Ozempic in a dose of 0.25 mg once weekly for four weeks, followed by 0.5 mg once weekly.
She noticed that with time her weight remained static, so she increased the dose to 0.75 mg for a few weeks and then 1 mg for a couple of weeks after which she came back to her usual maintenance dose of 0.5 mg per week.
Before and After Pictures & Reviews of People who are using Ozempic
A young male lost 90 pounds:
This young male in the pictures below stated that he lost 90 pounds over a course of time. In addition to Ozempic injections, he started eating a clean diet, avoided junk and fast foods, and did regular Gym.
Waist reduced from 33 to 28 🧍‍♀️
This is a diabetic patient who has been on basal insulin. She started Ozempic five months back. Since then, her insulin requirements have dramatically reduced from 100 units per day to 40 units.
Her appetite has markedly reduced. She is also doing regular exercises in the form of long walks, cardio classes, and keeps her diet in a negative balance. She tries to burn more and eat less.
After weight loss pics are given below:
Her waist size has reduced from 33 to 28 and her leggings size has reduced from size 10 to 4.
She is feeling much more active and energetic than before.
22 pounds weight loss: Ozempic success stories: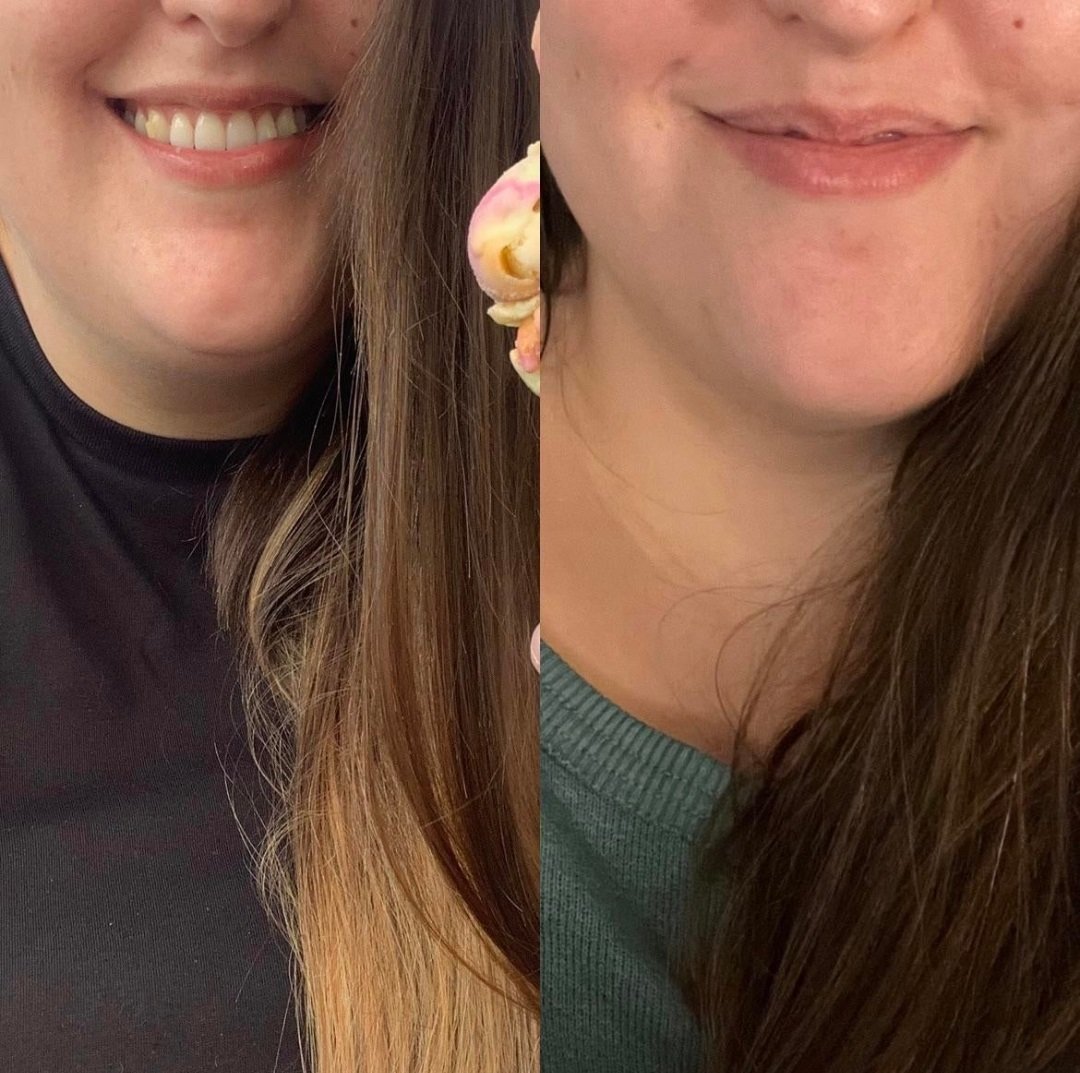 This female stated that she lost 22 pounds using Ozempif for six months. Her baseline weight at the start of Ozempic treatment was 272 pounds (123 kgs) which has reduced now to 250 pounds (113 kgs).
She is on 0.5 mg Ozempic after one month 0.25 mg of Ozempic.
60 pounds weight loss using Wegovy:
This female lost 60 pounds while she was on Wegovy, a high dose of Injectable Semaglutide. She was enrolled in the clinical trials: STEPs Trial.
What is Wegovy, Rybelsus, and Ozempic? Efficacy in DM and Obesity
128 pounds weight loss is unbelievable:
This female lost 128 pounds (58 kgs) using Wegovy, a high-dose Semalgutide. Wegovy is slightly different from Ozempic. It is a high-dose Ozempic, administered as 2.4 mg injection per week.
Her baseline weight was 302 pounds (137 kgs). She lost 58 kgs (128 pounds). Her weight after Wegovy use is 79 kgs (174 pounds).
A female lost 30 pounds using Rybelsus, Oral Semaglutide: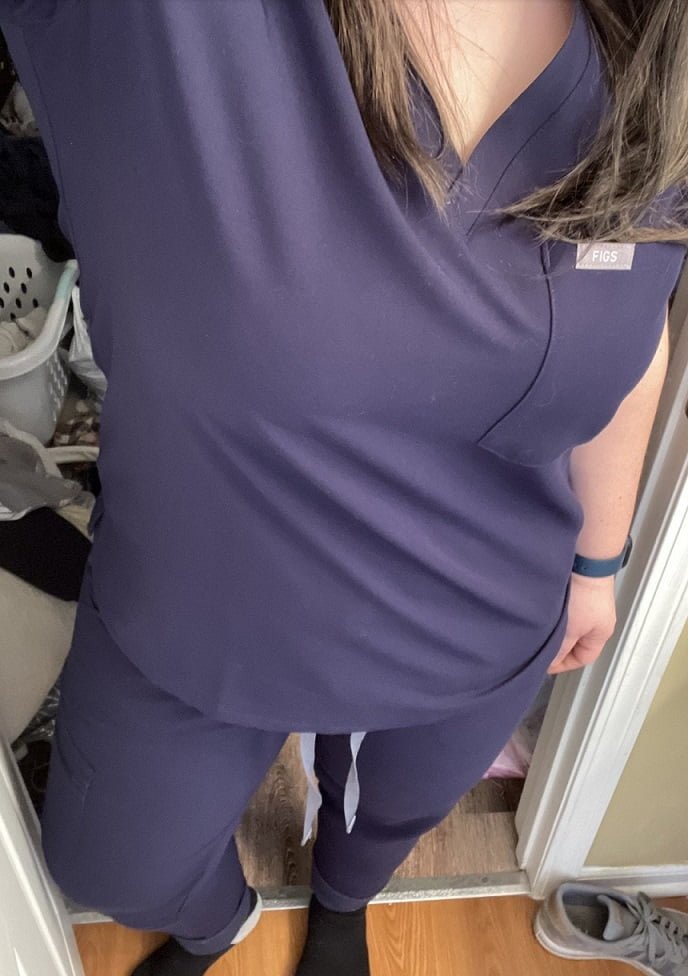 This female in scrubs lost 30 pounds using Oral Semaglutide, Rybelsus. Rybelsus, like Ozempic, is not approved for the treatment of weight loss. However, both the drugs belong to the same class.
People have reported significant weight loss using oral Semalgutide, Rybelsus.
In Summary:
Weight loss success stories of people who have been using Ozempic, Rybelsus, and Wegovy are one of the motivating factors for people who think their weight is resistant to any form of intervention.