What are Love handles? How to get rid of love handles without cool sculpting, liposuction, bariatric surgery (sleeve gastrectomy), or using weight loss pills (Wegovy, Qsymia, Orlistat, Saxenda, or Contrave)?
Love handles are excess fat deposits on either side of the waist, just above the hips. While spot reduction of body fat is not achievable, persons who want to reduce the look of love handles could try a few workouts to tone their abdomen and hips.
No matter how hard you try to hide these, they still become visible through clothes. Some people even avoid wearing tight clothes.
Love handles aren't harmful or embarrassing, but they might put you at risk of obesity in the future. But If people don't want to, they don't have to try to get rid of them.
While changing your lifestyle and changing your workout routine is important for transforming your body, diet is even more important for losing fat on your back and sides.
Here we will discuss some amazing ways to get rid of these stubborn fat areas around your waist.
| | |
| --- | --- |
| You may also like to read: | |
Easy Exercises to Get Rid of Love Handles:
Unfortunately, exercise alone will not be enough to eliminate love handles. Abdominal resistance exercise does not reduce belly fat or trim the waistline more than diet alone.
The best way to lose love handles is to combine diet and exercise. The core muscles in the lower abdomen can be tightened, and when combined with a healthy diet, the midsection can appear toned.
To get rid of your love handles, you must lose weight all over your body. Both aerobic and strength activities are included in the ideal fat-loss exercise routine (resistance training).
Some specific exercises to tone abdominal muscles are:
Bicycle Crunches: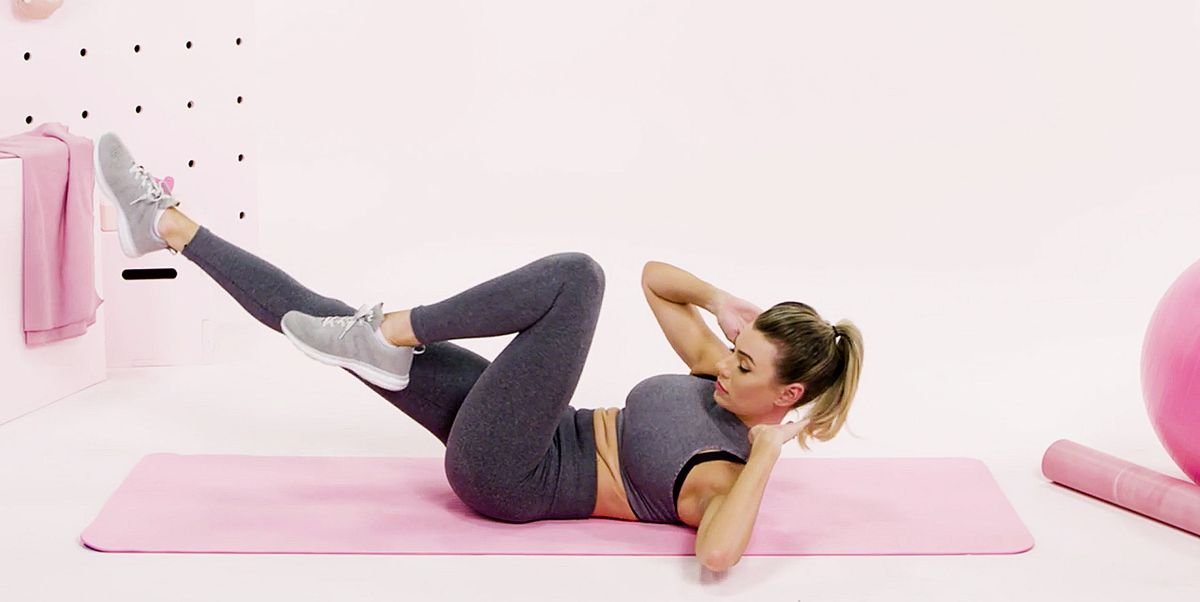 Bicycle crunches are done by lying flat on your back with your legs raised and knees bent.
Then twist the right elbow toward the left knee while completely extending the right leg, the abdominal muscles contract in this process. Then do the same 15–30 times on the other side.
| | |
| --- | --- |
| You may also like to read: | |
Abdominal Scissors: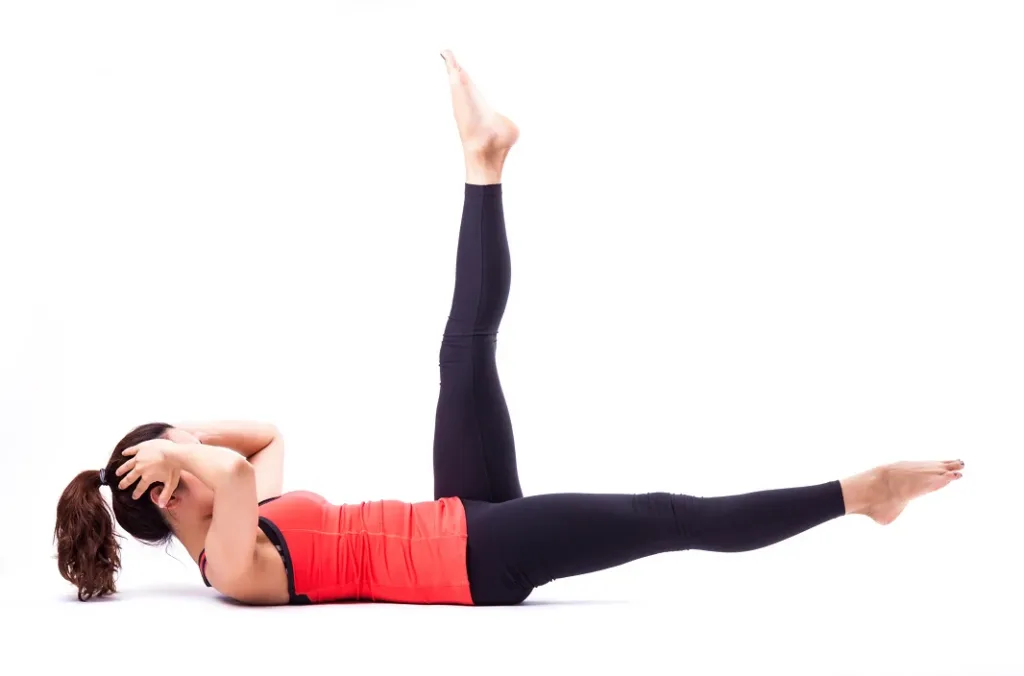 Lie down on your back, bend your elbows and lay your palms beneath the back of your head. Then draw your knees into your ribcage by bending them.
Continue to tighten your abs and press your lower back into the ground as you lift both legs straight up toward the ceiling.
Slowly drop your right leg toward the ground, keeping your core tight, until it is a few inches above. Then slowly scissor your legs, raising your right leg while lowering your left leg to the ground.
| | |
| --- | --- |
| You may also like to read: | |
Side Planks: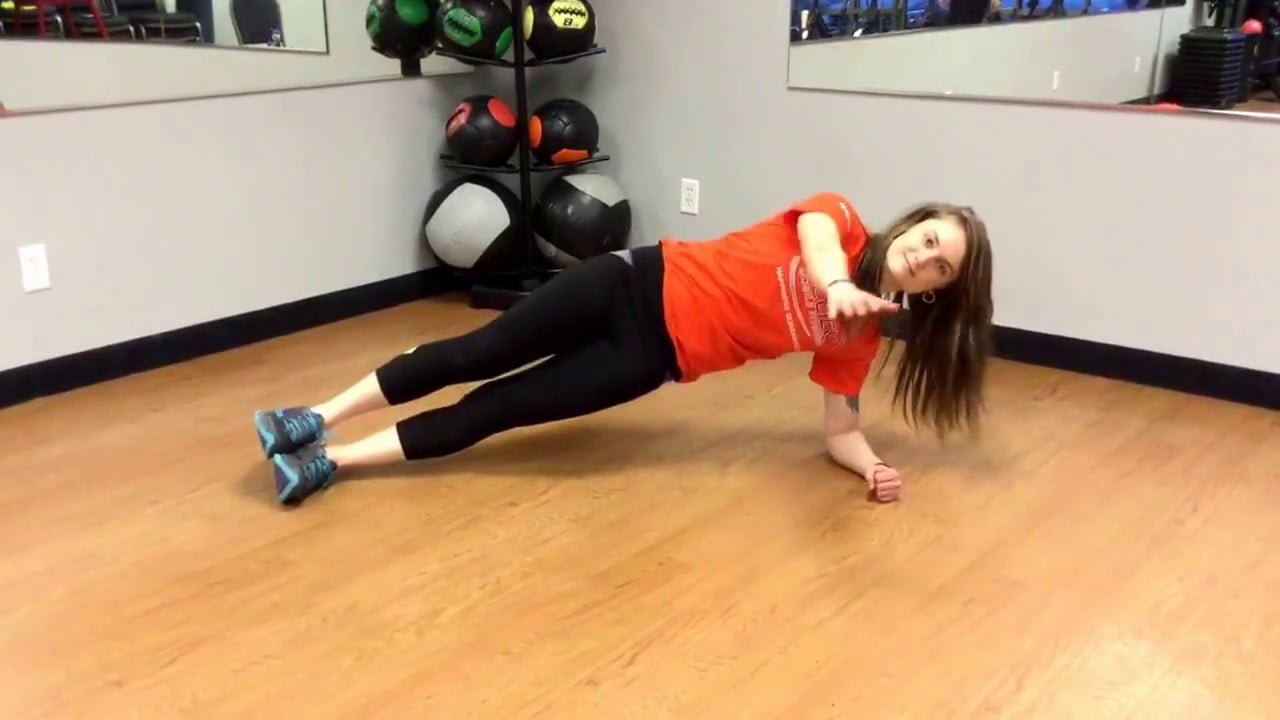 Side planks begin with a person lying on one side and supporting oneself with one arm. Then construct a straight line by putting one leg on top of the other.
After that, elevate the hips off the ground and hold them for 30 seconds. They then do the same thing on the opposite side.
| | |
| --- | --- |
| You may also like to read: | |
Mountain Climbers: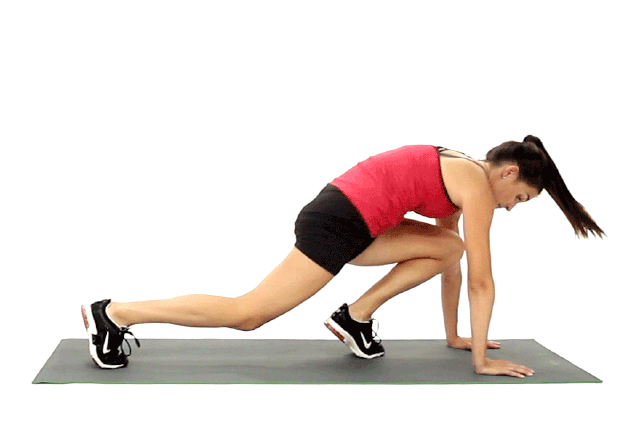 Begin with a plank position and then bring the right knee up and past the stomach towards the left elbow while holding yourself in a straight position. Repeat it in a similar way on the other side.
Russian Twists: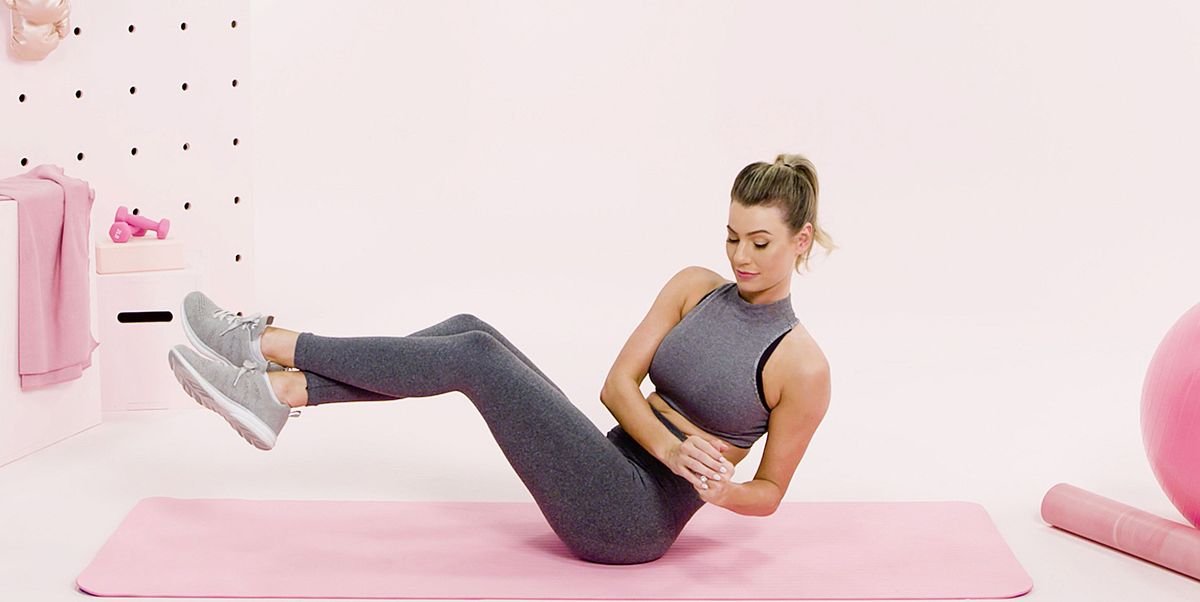 Russian twists begin in a sitting position with knees bent. Then twist your torso towards the left side and hold in that position. Then turn your torso towards the right and hold in that position
Repeat this 15-30 times on each side.
| | |
| --- | --- |
| You may also like to read: | |
Dietary Modification to Get Rid of Love Handles:
Diet plays a major role in the deposition of abdominal fat. If you consume a diet high in fats and sugar, you might end up with excessive fat in your abdominal area.
Unfortunately, u cannot get rid of this by exercising only. Some dietary changes that can help you get rid of love handles are:
Avoid added sugar:
The body stores extra sugar as fat. So, if you need to get rid of love handles, you must avoid consuming empty calories from sugars. avoid eating cakes, cookies, carbonated drinks, chocolate desserts, etc.
You can also switch to artificial sweeteners as they provide little to no calories and can satisfy your sweet cravings. Natural sweeteners such as stevia can be a good alternative.
Focus on complex carbs:
Cut off the simple carbs in your diet and focus on adding healthy complex carbs to your diet. These help in managing energy intake and also keep you full for longer.
Sweet potatoes, black rice, and oats are examples of healthy complex carbs that keep your metabolism active and provide long-lasting energy
Do not reduce carbohydrate intake more than required. This might leave you malnourished.
Consume healthy fats:
It may seem contradictory, but you must eat good fat to lose weight. A diet rich in avocados, almonds, seeds, olive oil, and fatty fish has been demonstrated to reduce belly fat.
Set up proper mealtimes:
Eat complex carbohydrates before and after your workout, this way your body will use them for energy instead of storing them as fat.
To avoid hunger, try to keep your meals modest and consistent throughout the day. Take 5 small meals instead of 3 heavy meals.
Try Intermittent Fasting:
Intermittent fasting has been shown to reduce excess abdominal fat. Some popular ways of fasting are:
The 16/8 Method: 8 hours of eating followed by 16 hours of fasting
Eat-Stop-Eat Method: Two non-consecutive 24-hour fasts each week
The 5/2 Method: This involves consuming only 500 calories for 2 non-consecutive days followed by 5 days of normal eating per week
| | |
| --- | --- |
| You may also like to read: | |
Best Foods to Get Rid of Love Handles:
From all five food groups, here are some foods that best help in getting rid of stubborn belly fat.
Carbs:
Oats, brown rice, quinoa, whole grains, and sweet potatoes.
Protein:
Eggs, fish, chicken, lean meat, whey protein powder, beans, and pea protein.
Fats:
Nut butter, seeds, almonds, cashews, avocados, and olive oil
Vegetables:
All vegetables are good to reduce belly fat, but some that work best are beetroots, spinach, kale, chard, eggplant, and broccoli.
Fruits:
Avocados, strawberries, blueberries, blackberries, watermelon, and tomatoes.
Avoid dried fruits as they have high sugar content.
Dairy:
Consume low-fat or skimmed milk and yogurt.
Use cottage cheese.
| | |
| --- | --- |
| You may also like to read: | |
What is Coolsculpting?
Coolsculpting is a medical procedure that removes body fats resistant to diet and exercise. It is a non-invasive procedure, however, some feeling of pulling, pinching, or pricking may be felt.
The procedure is also called Cryolipolysis. Cryo means ice, Lipo means fats, and Lysis means breaking down.
Coolsculpting basically liquefies the body fats via the application of probes that have freezing temperatures. The targeted fats are then eliminated from the body via natural body mechanisms.
This procedure has been approved by the FDA. Unlike Liposuction, it is a non-invasive procedure that does not involve any kind of anesthesia.
Liposuction:
Liposuction is another procedure that is done by people who want to remove fats from a specific body area fast.
It is a procedure that is done under anesthesia. Liposuction does not lower your obesity-related risk factors, unlike bariatric surgery (sleeve gastrectomy).
It is usually done to lower the fats around your tummy and in men with gynecomastia (enlarged breasts).
Because of the risks of infections and the temporary weight loss effects, liposuction is out of vogue and is not recommended by most experts.
Conclusion:
Getting rid of love handles can easily be done in some natural ways.
A smaller waistline can be achieved by trying some exercises, eating fewer processed meals, and obtaining more fiber throughout the day.
Long-term changes in diet, exercise, and lifestyle can keep you away from love handles and belly fat.
| | |
| --- | --- |
| You may also like to read: | |