Rybelsus is an orally available Semaglutide that is taken daily by diabetic patients for elevated blood glucose. It is not FDA-approved for weight loss but is comparable to Saxenda.
Rybelsus diabetes and weight loss reviews before and after its use by real patients are going to be covered in this article.
Since Rybelsus is a relatively new drug and real-world weight loss data of patients using Rybelsus is scanty, the article will be updated with time as more data and pictures of patients are available.
Before and After Pictures & Reviews of People who are using Ozempic
A female in perimenopause lost 28 lbs with Rybelsus and hard work!
This is a post of a perimenopause patient who was prediabetic until last June when her A1C came out to be 9.7% despite being on metformin.
Because of the fear of complications of diabetes, she finally decided to fight it. She made dramatic changes in her diet.
She started eating one-third to one-half of what she used to eat, cut off carbs (sweets, rice, pasta, bread, junk, and fast food), and increased protein intake.
She lost 28 lbs. Before Rybelsus and lifestyle changes, her weight was 177 lbs and she is now 149 lbs. She feels proud of herself.
"The weight and HbA1C drops so fast" Rybelsus Reviews
In one of the comment sections, this is what one primary care office worker noticed:
"Rybelsus I've heard is a game-changer for a lot of people in this situation".
"My coworkers are pharmacists who see diabetic patients with uncontrolled diabetes. With Rybelsus and Ozempic, the blood glucose and weights of the patients drop too fast.
"One guy went from an A1c of 13.5% to 7% in like 2 months, it was insane."
Weight loss with Rybelsus: a Female in Scrubs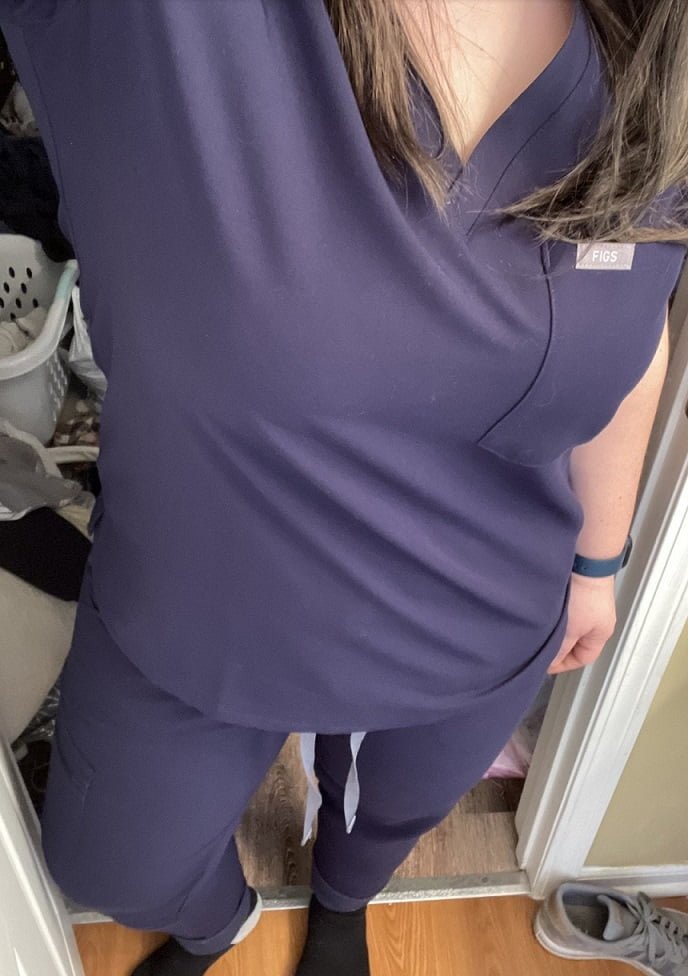 This female feels great in her new scrubs. For the first time, she is wearing small-size tops at Torrid (00). She lost 30 lbs using Semaglutide.
She has not shared her "before-Semaglutide" pictures. This photo is the only one she has shared so can't see the change.
Gradual weight loss makes you healthier!
Rybelsus is a diabetes drug. However, compared to metformin, orlistat, and even Liraglutide (Saxenda), it has been shown to have superior weight loss effects.
People are more concerned about their looks than their health. However, with weight loss, you can achieve both things simultaneously.
Healthier and prettier!
Here are some sample pics of people before and after Weight loss. These pictures have been taken from Reddit:
Weight loss of up to 16 lbs:
38 pounds Weight Loss:
What is Wegovy, Rybelsus, and Ozempic? Efficacy in DM and Obesity
50 lbs weight loss:
53 lbs weight loss pictures:
What is Rybelsus? Side effects, Drug Interactions, & Concerns
60 lbs weight loss pictures before and after:
70 lbs weight loss in two years:
Rybelsus Reviews & Ratings (Weight loss effects and Efficacy in Diabetes)
90 lbs weight loss:
Even with weight loss, some people do not feel any healthier. A healthy diet, exercise, and a night of good quality sleep can help you overcome the weakness and fatigue related to weight loss.
Losing Belly Fat in 6 Weeks with Ozempic: Weight Loss Before and After