FDA gives the green light to Voquenza (Vonoprazan) for treating erosive GERD (Gastroesophageal Reflux Disease).
GERD is very common. It has been estimated to affect 1/5th of the US adults. Among patients with GERD, erosive esophagitis, a severe form of GERD, has been observed in 25% to 50% of the patients.
GERD is commonly treated with PPIs (proton pump inhibitors). However, 5 to 20% of the patients do not heal with PPIs.
Such patients may benefit from either prolonged maintenance therapy with potent PPIs or Vonoprazan, a novel acid blocker.
Until now, there was little evidence regarding the use of Vonoprazan (Voquenza) in the treatment of GERD and erosive esophagitis.
A recent study published in the American Gastroenterology Journal (AGA) proved the superiority of Vonoprazan (Voquenza) in treating erosive esophagitis.
Key points: Vonoprazan FDA Approval
The U.S. Food and Drug Administration (FDA) authorized Phathom Pharmaceutical's Vonoprazan, marketed as Voquenza, on November 1, 2023, for treating erosive esophagitis (Erosive GERD).
This approval is a significant milestone in treating Erosive GERD, as it represents the first major innovation in the U.S. market for this condition in over 30 years.
The FDA's decision to approve Voquenza was based on positive results from the Phase 3 PHALCON-EE study, which included 1,024 patients with Erosive GERD in the U.S. and Europe.
Adverse events for Voquenza and lansoprazole were generally comparable, with some common side effects, including gastritis, diarrhea, abdominal distension, abdominal pain, and nausea.
Vonoprazan for Erosive Esophagitis:
The FDA has given the green light to Phathom Pharmaceuticals for their new medication, Voquenza, available in 10 mg & 20 mg tablet forms.
This drug, known as a potassium-competitive acid blocker (PCAB), is designed for adults dealing with erosive esophagitis, which is essentially a more severe form of acid reflux commonly known as erosive GERD.
This approval represents a significant breakthrough in the treatment of erosive esophagitis, as it introduces a groundbreaking solution to the market for the first time in over 30 years.
Furthermore, this development is significant for more than 20 million individuals with this condition as it provides fast and potent relief from excessive stomach acid [Ref].
Additionally, it is not only about alleviating heartburn and treating stomach acid; it is also crucial because if erosive GERD is not properly cured, it can potentially lead to Barrett's esophagus, a condition that increases the risk of cancer [Ref].
The approval was granted after a successful Phase 3 clinical trial known as PHALCON-EE (NCT04124926).
This pivotal study involved 1,024 patients with Erosive GERD from both the United States and Europe.
It was an unbiased trial, comparing Vonoprazan to the commonly used PPI, lansoprazole, to assess its effectiveness in healing Erosive GERD and maintaining that healing and providing relief from associated heartburn symptoms [Ref].
Study's findings: Voquenza for Erosive Esophagitis
The FDA's approval was based on a research study involving 1,024 participants from the United States and Europe.
This study compared 2 doses of Voquenza vs. lansoprazole, for treating erosive esophagitis.
The findings indicated that Voquenza, particularly when taken at the 20 mg dose, worked just as well as lansoprazole in completely resolving acid reflux by the eighth week, achieving a healing rate of 93%. This outperformed the 85% healing rate seen with lansoprazole at the 30 mg dose.
Moreover, Voquenza at the 20 mg dose effectively provided around-the-clock relief from heartburn.
In the extended phase of the study, the 10 mg dose of Voquenza demonstrated better results in maintaining the healing process than the 15 mg dose of lansoprazole.
Both Voquenza and lansoprazole had similar side effects during the healing phase, which included issues like gastritis, diarrhea, abdominal discomfort, and nausea.
In the maintenance phase, comparable side effects were observed for both medications, such as abdominal pain, indigestion, high blood pressure, and urinary tract infections.
Summary of the results of the Vonoprazan study:
| | | | |
| --- | --- | --- | --- |
| Efficacy Endpoint | Vonoprazan, 20 mg (n=514) | Lansoprazole, 30 mg (n=510) | Difference (95% CI) |
| Healing by week 8 | 92.9% | 84.6% | 8.3 (4.5–12.2) |
| 24-hour heartburn-free days | 66.8 | 64.1 | 2.7 |
| Healing at week 2 in LA Grade C/D | 70.2 | 52.6 | 17.6 (7.4–27.4) |
| Onset of sustained resolution of heartburn by day 3 | 34.4% | 32.2% | 2.3 (-3.5 to 8.0) |
| Healing by week 8 in LA Grade C/D | 91.7 | 72.0 | 19.6 (11.8–27.6) |
| Healing at week 2 | 74.3 | 68.2 | 6.1 (0.5–11.6) |
Voquenza for Erosive Esophagitis: Summary and Comments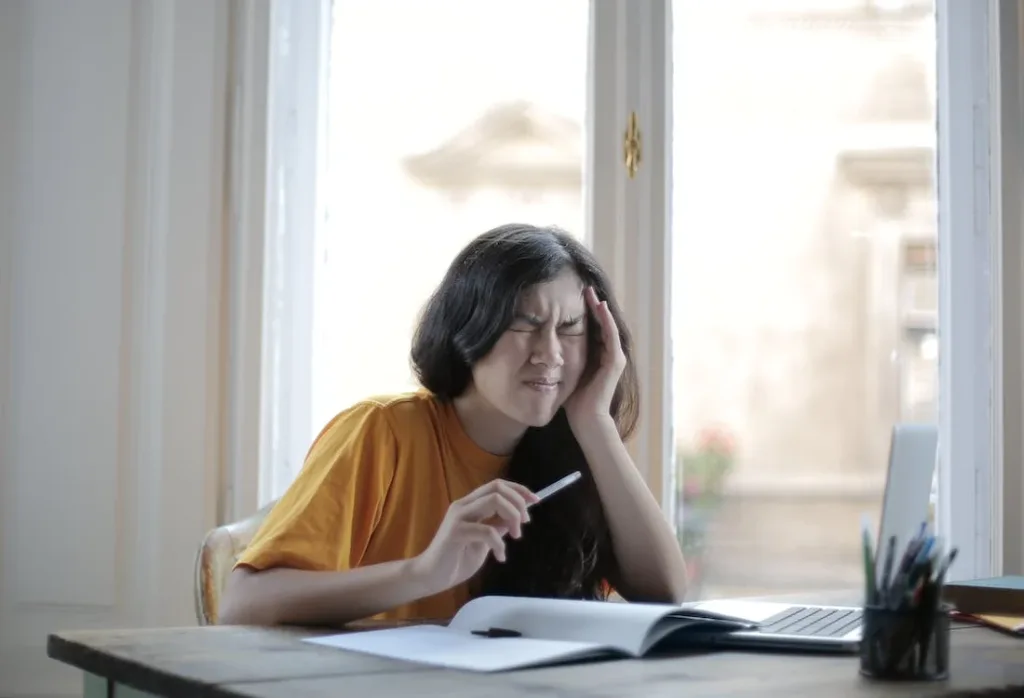 This medication holds massive value in the life of a common GERD patient.
"The FDA's approval of VOQUEZNA (Vonoprazan) offers healthcare providers a groundbreaking treatment option that has proven to speed up recovery in patients with the more challenging cases of GERD with Erosive Esophagitis," stated Colin W. Howden, MD, a professor emeritus at the University of Tennessee College of Medicine, in a press release.
"Moreover, VOQUEZNA (Vonoprazan) has demonstrated superior long-term healing across all levels of Erosive Esophagitis when compared to lansoprazole, a commonly prescribed PPI, and it consistently provides 24-hour relief from heartburn for most of the days during the trial."
GERD patients consistently complain about the burning sensations that they often feel, along with an array of symptoms that make their lives dull and frustrating [Ref]. This discovery is revolutionary and can help save thousands of lives.
On another note, Terrie Curran, President, and Chief Executive Officer at Phathom, also emphasized the significance of this approval, stating that
"This approval demonstrates Phathom's commitment to changing the GI treatment landscape for patients and healthcare providers, bringing the first major innovation to the U.S. Erosive GERD market in over 30 years, Erosive GERD can be extremely painful and often has a significant impact on patients. Research has shown patients and healthcare providers are largely unsatisfied with current treatments, and we are excited about the approval of a first-in-class treatment option that has the potential to meet a large unmet medical need." [Ref]