Emgality (Galcanezumab) injection is used by patients with migraine headaches to prevent or reduce the frequency and severity of migraine attacks.
Emgality got FDA approval for use in the United States in 2018. It belongs to the class of drugs that inhibit the CGRPR (calcitonin-gene-related peptide receptors).
Emgality (Galcanezumab) Uses (Indications) [Ref]:
Emgality (Galcanezumab) is recommended for the preventative treatment of migraine headaches in adults. It is not recommended for the acute attack of migraine headache.
Preventive migraine treatment is recommended for use in patients who have more than two migraine attacks per month or in patients with a single severe migraine attack that lasts for more than 24 hours and is not responsive to conventional treatments.
Conventional migraine treatments include Acetaminophen (Paracetamol), Non-steroidal anti-inflammatory drugs, and Triptans (Sumatriptan, Zolmitriptan, and almotriptan).
Rimegepant (Nurtec ODT) For Migraine: Uses, Dose, Side effects, MOA, Cost
Among the non-conventional new migraine treatments, Rimegepant (Nurtec) and Ubrogepant (Ubrelvy) can also be used to abort a migraine attack.
Rimegepant (Nurtec) and Ubrogepant (Ubrelvy) are inhibitors of the CGRPR (calcitonin gene-related peptide receptors). These drugs are available as oral tablets and are very effective and safe.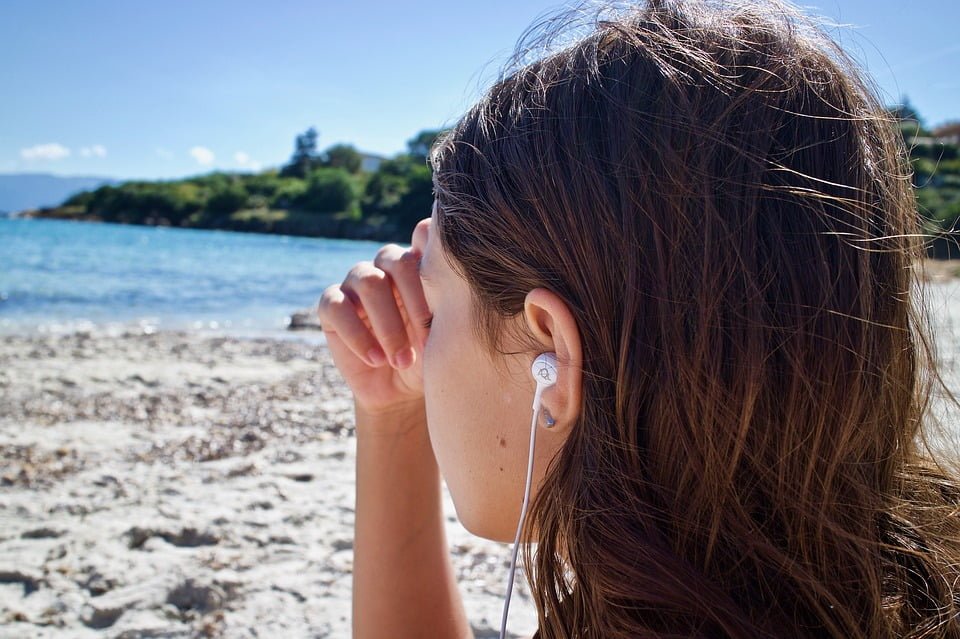 Emgality (Galcanezumab) Dose in Migraine Prevention:
Emgality is available as a single pre-filled injection containing 120 mg of Galcanezumab.
The recommended dosing of Galcanezumab is as:
Emgality (Galcanezumab) Dosing for Migraine Prevention

Loading Dose

240 mg subcutaneous.

Two injections of 120 mg are given consecutively followed by a monthly maintenance dose

Maintenance Dose

One injection of 120 mg prefilled injection is administered once a month
In case of a missed dose, it should be administered immediately. The next dose should be scheduled one month after the last dose is administered.
Drug Interactions:
Galcanezumab is not metabolized by the P450 enzymatic pathways. Dosage adjustments are therefore not recommended in patients using P450 enzyme inducers or inhibitors.
Ubrelvy (Ubrogepant) for Migraine: Uses, Dose, MOA, Side effects, Cost
How to administer Emgality (Galcanezumab)?
Emgality (Galcanezumab) is available as a single prefilled syringe or prefilled pen. The solution is sterile and clear to slightly yellowish-brown.
The injection is intended for subcutaneous use i.e. it is injected into the skin just like insulin. Intravenous and intramuscular administration should be avoided.
In addition, it is intended for use by the patients themselves. Hence, before using it, proper administration techniques and training should be provided to the patient.
The injection should be kept away from sunlight. Before using it, keep it at room temperature for about 30 minutes to bring the temperature of the injection down to room temperature.
The prefilled injections are intended for single use. Therefore, the contents of the injection should be administered as a whole.
The injection can be administered into the skin of the front of the tummy, 3 to 5 cms away from the navel, thighs or skin of the buttocks, or back of the upper arms.
Insulin Degludec (Tresiba) Dose, Class, Brands, Side effects, Conversion
Dose in Kidney and Liver Disease:
The drug has not been studied in advanced liver and renal impairment. It is therefore not recommended to be used in patients with advanced liver disease (Child Class C) or advanced renal disease (CrCl of less than 30 ml/minute).
The manufacturer does not recommend dosage adjustments in patients with mild to moderate liver or renal impairment.
Use in Pregnancy and Breastfeeding:
Galcanezumab use in pregnancy has not been studied. In animal pregnancy studies, the administration of usual doses of Galcanezumab did not result in any adverse fetal outcomes when the drug was administered during the period of organogenesis.
However, supratherapeutic doses resulted in embryo-fetal toxic effects.
Because of limited data on human pregnancies, the manufacturer does not recommend using it in pregnant women.
Similarly, it has not been studied in breastfeeding mothers. The manufacturer, therefore, recommends weighing the risks of drug exposure in the infant and the health benefits of treating the nursing mother.
Emgality (Galcanezumab) Side effects:
CGRPR inhibitors such as Galcanezumab and other similar drugs are considered very safe medicines with minimal side effects.
In clinical trials, the most common adverse reaction was an injection-site reaction. Compared to placebo injection, the rates of injection-site reactions were significantly greater in the Galcanezumab as mentioned below:
| | | |
| --- | --- | --- |
| Side effect | Emgality (Galcanezumab) | Placebo |
| Injection-site reaction | 18% | 13% |
Injection-site reactions reported include redness, swelling, pain, and itching.
Immunogenicity:
Immunogenicity is the formation of antibodies by your body against the drug. This phenomenon is common with all monoclonal antibodies.
The main concerns arise as to whether these monoclonal antibodies affect the safety or efficacy of the Galcanezumab or not. Since data in this regard is limited, it is early to draw any conclusions.
In clinical trials, the frequency of antibody formation was as follows:
| | |
| --- | --- |
| Galcanezumab use for 6 months | Galcanezumab use for 12 months |
| 4.8% | 12.5% |
Emgality (Galcanezumab) Contraindications and Warnings:
Severe hypersensitivity reactions have occurred immediately and later after the administration of Galcanezumab.
Hypersensitivity reactions can manifest as itching, urticaria, hives, angioedema, and hypotension. All patients should be monitored after the injection is administered especially the treatment-naive patients.
The treatment must be discontinued in patients who are allergic to the drug and who have had a past severe reaction to the drug.
Management of the hypersensitivity reaction is supportive. These may include antiallergic drugs, fluid administration, corticosteroids, and reassurance.
How to Monitor Treatment Response and Drug's Side effects:
Specific monitoring parameters have not been mentioned using Galcanezumab. Treatment response may be monitored.
For patients with persistent headaches and/or other signs of intracranial pathology such as neck pain, focal limb or facial weakness, fits, or persistent vomiting, consultation with a neurologist is recommended.
Patients with a poor response to treatment may be switched to another drug from the same class or may be given other preventive medications.
Mechanism of action (MOA) of Emgality (Galcanezumab):
Galcanezumab is a calcitonin gene-related peptide receptor inhibitor. It inhibits the binding of CGRP to its receptors by binding to the CGRP ligand. Since CGRPR has a vasodilatory action, inhibiting these receptors results in vasoconstriction.
Migraine is thought to be caused by vascular dilation. Thus, Galcanezumab helps in the prevention of migraine.
The time to reach the maximum plasma concentration is five days.
The half-life elimination of the drug is 27 days.
Metabolism:
Like other IgG antibodies, it is metabolized in the body to smaller peptides.
Brands of Galcanezumab:
Emgality injection (Prefilled syringe and prefilled pen containing 120 mg of Galcanezyma)
Cost of Emgality (Galcanezumab) Injections:
The price of one single prefilled injection and prefilled pen costs between USD $600 to USD $800.