Botox for migraine prevention and treatment is considered one of the effective therapies as Nurtec, Ubrelvy, and CGRP antagonists such as Emgality, Aimovig, and Erenumab.
Botox is commonly used in cosmetic surgeries and for pain and spasm relief. Its medical utility is increasing day by day.
You must have heard the name "Botox" in cosmetic surgeries. Botox is a biological therapy and requires health care to administer.
It is used to remove fine lines and wrinkles from the face. But here in this blog, we will discuss Botox for migraine and its pros and cons.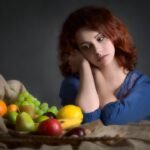 Understanding Migraine and Botox
Migraine is a type of neurological disorder (second most common) after regular tension headaches.
People mostly have severe headaches and cannot perform daily activities, which reduces productivity. It's considered chronic if you have headaches for at least 4 hours on fifteen or more days of a month.
Botox (OnabotulinumtoxinA) is a drug used to treat migraines. It was approved by the Food and Drug Administration (FDA) in 2010.
Botox is a poison neurotoxin from the bacteria Clostridium botulinum. It has hazardous effects if eaten spoiled food. It blocks signals from nerves and can also paralyze the human muscles.
But it's safe to treat migraines because the dose does not go into our stomach. Doctors started studying it as a pain treatment for migraine because people used to take Botox to remove wrinkles. If they also have migraines, they reported that a shot of Botox also reduces their headaches.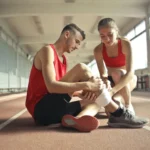 Does Botox Work For Migraine Headaches?
A study reported that people having migraines after taking one shot of Botox show promising signs. They have headaches now half the days and reported fewer days of absence from work.
In another study, taking 5 shots of Botox reduces 70% of headaches and is safe and effective. Because this chemical blocks the neurotransmitter that carries pain signals from the brain, it stops the chemical before it reaches nerve endings around your neck and head.
Sites of Botox for Migraine
Botox is injected at seven sites around patients' specific muscles around the neck and head to prevent migraine headaches.
Those sites are the forehead, nose, temples, neck, back of the head, and above shoulder blades in the upper back.
It is used to treat chronic migraines, not regular or acute ones. This treatment should only be given to medical professionals.
Fifteen minutes take place in each injection, and people return to their daily activity after taking this treatment. Four injections are granted per year. Each treatment contains thirty-one to thirty-nine injection shots on seven sites.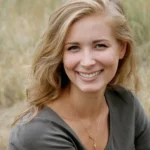 Efficacy of Botox for Migraine:
Research shows that people having all-day pain in their heads have found this helpful Botox treatment.
They were checked on the Headache Impact Test (HIT). Another study found that pre-cranial injection of botulinum toxin type A, quantity 25 U, is a safe treatment for reducing migraine frequency, severity, and vomiting.
Safety of Botox for Migraine:
Botox can cause serious side effects that can be deadly. Take medical help immediately if you feel these symptoms after hours or months of taking Botox:
A problem with breathing, speaking and swallowing
Weakness, loss of strength, trouble saying words clearly
Visibility problems, dry mouth, Respiratory tract infection
Drooping eyelids or eyebrows
Although Botox is a safe treatment for migraine, approved by FDA in 2010.
Cost of Botox for Migraine:
As the FDA approves Botox, some insurance companies cover the cost of Botox, some half and some full. Botox costs vary, so ask your health care provider before taking a treatment.
One hundred fifty-five units of Botox are required for each treatment, and the cost of 200 units of Botox is $2500.
These treatments are expensive, so you can find some coupons or saving programs that save your price. A saving program and a patient assistance program help to lower the cost of treatment and sometimes even make it accessible to the patients.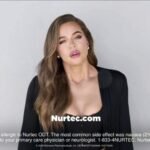 Botox for Migraine Reviews:
Botox is considered one of the effective therapies for migraine prevention. It can be used in combination with other treatments such as Nurtec, Ubrelvy, Emgality, Sumatriptan, and Topiramate.
Most patients who used Botox reviewed it positively. You can read patients' reviews in the article:
Nurtec for Migraine Prevention: Rimegepant Reviews
Few patients wrote: "Botox has been a lifesaver for me"
Others wrote: "Botox has been a life-changer for me"
Other treatments for migraine:
Botox is a treatment given by injections, while other medicines for migraine like oral medication and nasal spray.
Let us discuss them one by one.
Triptans cannot keep you from headaches, but when it starts, you can take this medicine (after a doctor's prescription) to reduce your headache.
You start feeling better after 2 hours of taking this medicine. It helps relieve headache, nausea, vomiting,g, and sensitivity to light and sound.
How do they work?
There are seven different triptans and drugs combined with triptan and naproxen. It is a non-steroidal anti-inflammatory drug (NSAID). Your doctor will choose according to your requirement.
Triptans work like serotonin. It is a brain chemical that reverses the changes in the brain; it silences the nerves that produce pain.
These medicines work best when you take them as soon as your headache starts and the pain is mild. All triptans are best, but if one does not work best for you, ask your doctor, he will change or do what would be required.
Side effects of Triptans:
Side effects of triptans are dizziness, mouth dryness, feeling heavy on the face, legs, arms, and chest, muscle weakness, and skin reaction (if you take triptan as a shot).
Usually, these side effects are mild and go away on their own. These drugs are unsuitable for people with heart problems, diabetes, BP issues, stroke, etc.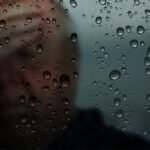 2.   

Gepants for Migraine treatment and prevention:
Gepants are new medications used to treat migraines. They are related to the class known as calcitonin gene-related peptide (CGRP) inhibitors. CGRP is a molecule that is naturally produced in the neurons of the brain and spinal cord.
It triggers the pain processes as the pain of migraine. So, this CGRP inhibitor blocks CGRP, which stops its pain release.
They are also taken when the pain starts. They are in the form of swallow tablets and tablets that crumble on the tongue.
Due to its side effects, it is suitable for people who cannot take triptans. Gepants are safer than triptans because Gepants cannot affect the heart and blood vessels in the brain.
Oral Gepants are good and easily digestible. The only side effects are nausea, dry mouth, tiredness, and dizziness.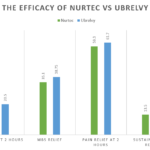 3.    Topiramate for Migraine Prevention:
It is an antiepileptic drug recently approved by the US FDA to prevent headaches like migraine in adults. It is a tolerable drug with mild side effects like fatigue, nausea, anorexia, and weight loss within eight weeks of treatment.
How does it work?
Its action of work is still under observation, but it reduces the electrical activity in the brain and balances out the nerve activity. It comes in the form of a tablet, capsule, and liquid to swallow.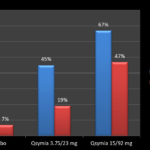 Conclusion:
There are many drugs for treating migraines. All the others are in the form of tablets, capsules, or liquid, but Botox is the only one in the form of injection. Although Botox is expensive, its efficacy rate is higher than other drugs.
I prefer to take coupons or saving programs for Botox treatment for migraine. Botox is taken when you are not suffering from pain, while other drugs should be taken when a migraine has started. Now it is your and your doctor's decision which suits you best and is more effective for you.
Read: How to administer Botox?