These top 10 best weight loss shakes and smoothies will make your life easier. Weight loss shakes are convenient meal replacements for people with busy schedules.
However, without exercise and other dietary measures, they may not be very effective.
Weight loss shakes and meal replacements are temporary measures used to boost weight loss, however, they are not a long-term solution.
Every dietitian and nutritionist advises to stick to a healthy routine including regular exercise and consuming low-calorie natural meals.
Weight loss is a great concern for a major part of the population around the world as almost 13% of the adult population is obese and 39% is overweight [ref].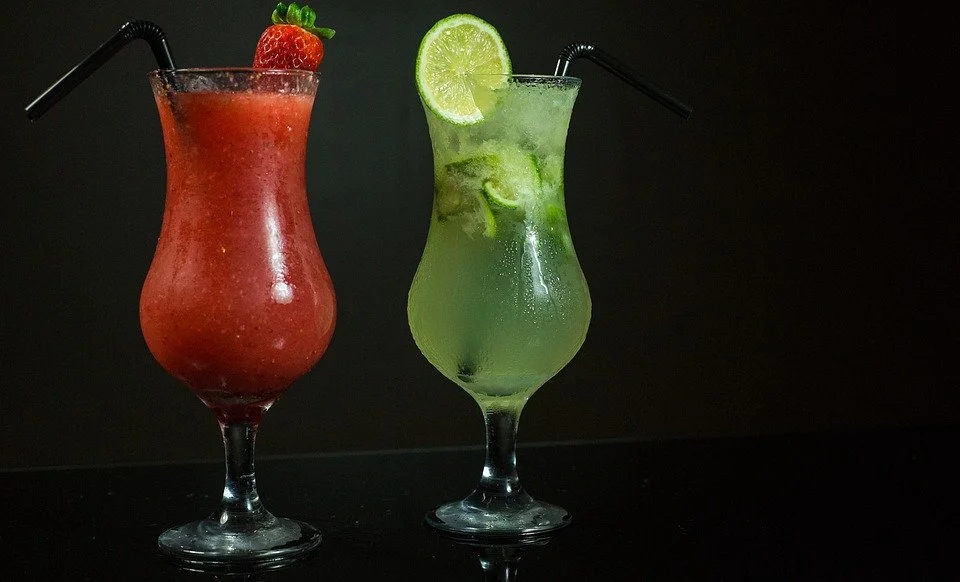 A 10% weight loss is associated with significant improvement in hypertension and glycemic control
We have weight-loss diets, weight-loss pills, and weight-loss exercises. Following a healthy diet is just as important as exercising.
But following only one sort of routine makes life pretty monotonous. It is essential to have variety in your life, as we know that 'variety is the spice of life.
Following the above description, a pretty delicious yet effective way to lose weight is by adding 'weight loss shakes and weight loss smoothies' to your diet.
These shakes can just make your breakfast even better or they can be the perfect morning or evening snack.
Here is a list of the top 10 best weight loss shakes that you need to try.
Strawberry Banana Protein Shake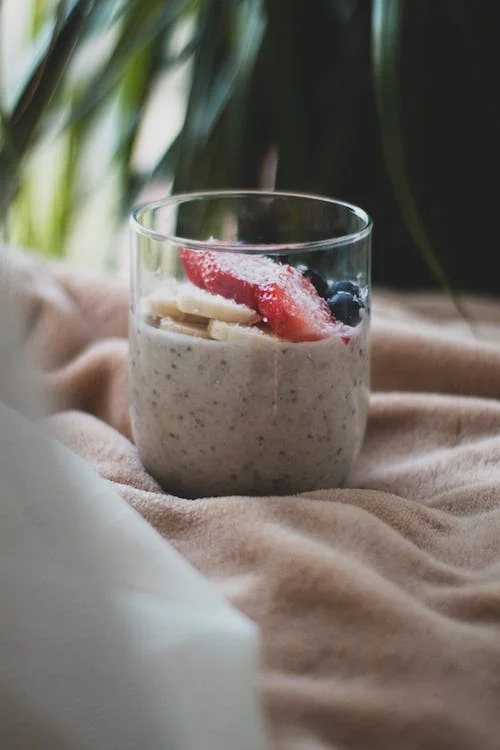 Loaded with delicious fruits like banana and strawberries which have a relatively low glycemic index, this smoothie will help you lose weight efficiently.
It can be used to suppress your cravings for something sweet in the morning or afternoon and it is very easy to make as well.
Add some frozen strawberries (one and a half cups), frozen banana (half a cup), Greek yogurt (1/3 cup), and one cup of almond milk (unsweetened). Blend all of these together and enjoy this tasty delight.
Approximate weight loss in 12 weeks: 8.5% of your belly fat!
Banana Avocado Shake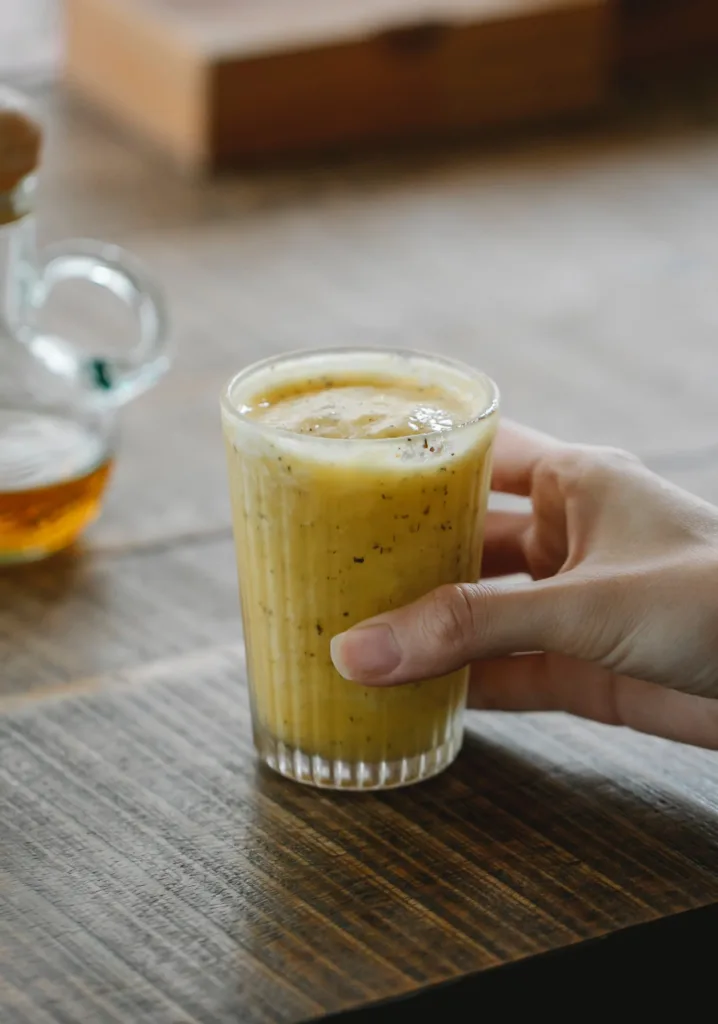 Avocados can be calorie-dense if the portion size is not controlled. This is a typical issue with people who choose this shake but tend to overdose on avocado.
Avocado is rich in fiber and helps in reducing appetite which contributes to weight loss. At the same time, avocados are good for your cholesterol levels and blood pressure.
Take an avocado (½ cup) and banana (½ cup), unsweetened almond milk (one cup), add some flaxseeds in it for that extra fiber, blend these together and drink it up.
Approximate weight loss in 12 weeks: 5% to 8% of your belly fat!
Rice And Banana Shake
It must sound a little odd to combine banana with rice milk but this is surely not an odd choice if you are looking for a healthy weight loss shake.
Rice milk has fewer calories than cow's milk but it is high in carbohydrates. Therefore, it will be wise to limit the portion size.
Take one cup of rice milk, add some chopped frozen banana slices, and half a cup of frozen berries, and mix them up in a blender.
You can choose to add almond milk if rice milk is not available. Adding a tablespoon of chia seeds is also optional.
Simple Apple Smoothie
When it comes to healthy fruits, we know that apples are at the top of the list.
Apples are associated with weight loss as they have a good amount of fiber in them. Therefore, this smoothie is very special on this list.
It is quite convenient to make an apple smoothie. In a half cup of skimmed milk, add one medium apple (peeled and chopped) and some yogurt, and blend this mixture for approximately one minute.
Strawberries with Blackberries Shake
As stated above, strawberries are very efficient in promoting weight loss. Apart from strawberries, blackberries are also a very healthy option that can be a part of your balanced diet.
Take unsweetened almond milk or skimmed milk (half cup), add frozen blackberries (half cup) and frozen strawberries (half cup). After blending this mixture, you can add some ice cubes to it.
Peanut Butter Shakes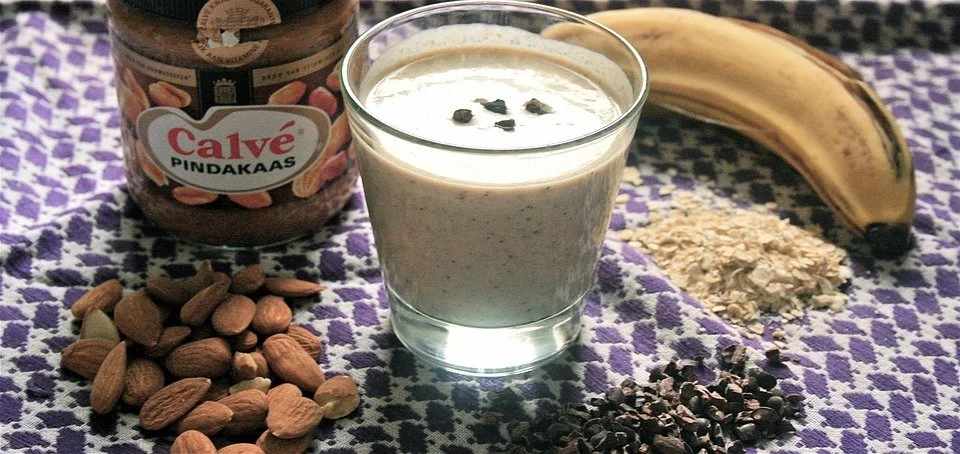 This one can be used as a meal replacement shake. Peanut butter is very high in calories so it is recommended to mind your portion size if you go for this drink.
Simply, take one cup of skimmed milk and add a tablespoon of peanut butter to it. You can choose to add half a frozen banana or some berries if you like.
Avocado and Blueberry shake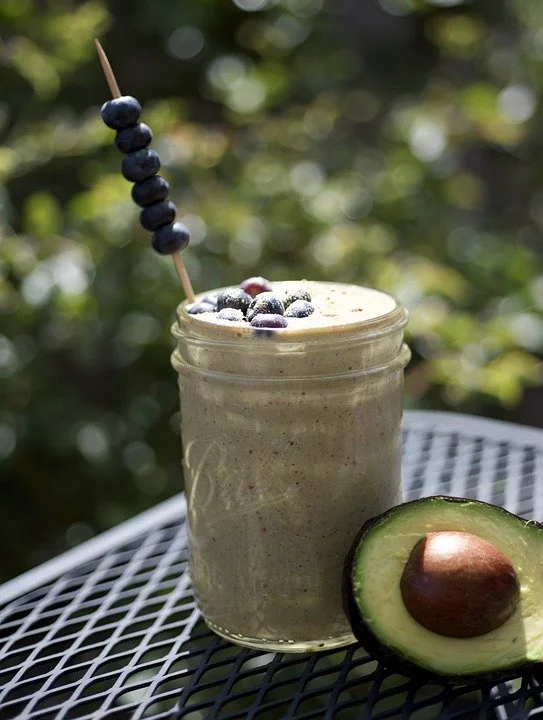 Avocado is high in fiber which helps with enhancing satiety and lowering cravings.
Berries are generally healthy for weight loss and can be good if you are craving something sweet too.
For this shake, add half a cup of sliced avocado, half a cup of blueberries, and one teaspoon of vanilla extract, and blend these together. You can choose to add strawberries if blueberries are not available.
Oatmeal Smoothie: One of the best weight loss shakes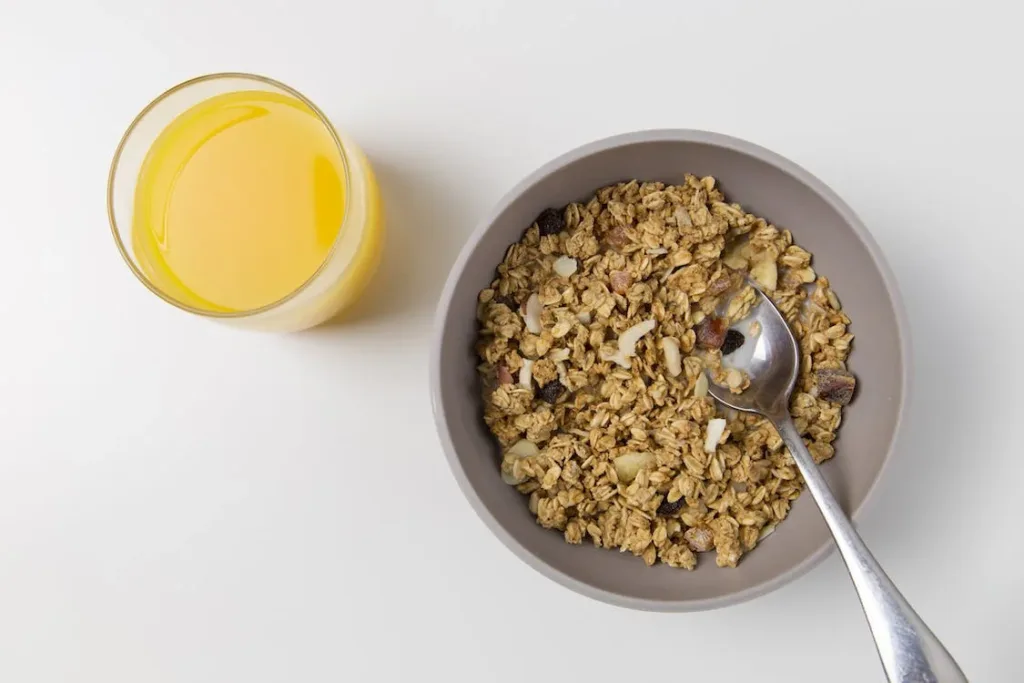 Oatmeal is generally healthy as a breakfast option but an 'oatmeal smoothie' might be something that you have never heard of before.
Aside from being rich in fiber and protein, this shake is delicious and fulfilling.
Take half a cup of skimmed milk or soy milk, add ¼ cup of steel-cut oats, and a half-peeled banana, and add some ice cubes to it. Blend for a minute and enjoy your shake.
Approximate weight loss in 12 weeks: 8% to 16% of your belly fat!
Oatmeal smoothies may be considered one of the best weight-loss shakes. It is especially useful for people with diabetes.
Cinnamon and Coffee Shake: One of the best weight loss shakes
This one is a favorite on this list. It gives you everything from natural sugars to healthy fiber and caffeine that will keep you full for a good time.
Mixing a cup of plain coffee, plain yogurt (half cup), one tablespoon of cinnamon powder, peeled and chopped banana (half), and one teaspoon of flaxseeds will give you the proper boost that you need in the morning.
Approximate weight loss in 12 weeks: 5% to 12% of your belly fat!
Chocolate Avocado Smoothie with Chia Seeds
A shake that can fulfill your chocolate cravings and at the same time keep you full for a longer time? This is the one for you!
Add one tablespoon of cocoa powder, half a cup of chopped avocado, one tablespoon of chia seeds, half a cup of coconut water, and a few ice cubes in a blender. Blend this mixture for almost one minute and enjoy.
Approximate weight loss in 12 weeks: 8% to 16% of your belly fat!
How to choose the best weight loss shake that is healthy?
It is essential to keep a check on your portion size. Ingredients that you choose are healthy but only within a limit. Crossing that limit will lead you to weight gain instead.
Make sure you are not allergic to any of the ingredients that you choose to add to your shake. In case you are allergic to any ingredient, you can always find a replacement for it.
Try to drink these shakes early in the morning for a healthy and refreshing start to the day.