Farxiga was approved for use as a supplemental drug to treat diabetes type 1 and promote weight loss in people with type 1 diabetes.
Patients with a BMI of over 27 were prescribed it. Trials had proven Farxiga to be efficient.
However, it was mentioned that Diabetic ketoacidosis could happen and be hard to detect because the blood glucose level might seem to be within normal limits.
Farxiga works by lowering blood glucose as it inhibits sodium-glucose co-transporter 2 (SGLT2) inhibitors and lowers glucose reabsorption from the renal tubules.
When glucose gets excreted into the tubules of the kidneys, almost all of it is reabsorbed back into the plasma via SGLT2 receptors. Inhibiting SGLT2 receptors inhibits the reabsorption of glucose back to plasma.
This lowers blood glucose and raises urine glucose excretion. This is also one of the reasons why SGLT2 inhibitors are associated with frequent urinary tract infections.
Dapagliflozin effectively lowers HbA1C compared to a placebo. It lowers the A1C by 0.7 to 0.9% in individuals with diabetes type 2.
How did Farxiga get approved for Type 1 Diabetes?
Farxiga was approved in 2019 for treating Diabetes type 1. In individuals with type 1 diabetes, oral Farxiga was licensed in the EU at a dosage of 5 mg/day.
It is proven to be useful in addition to insulin for diabetes type 1 patients when insulin alone does not offer appropriate glycemic control.
Farxiga, a highly selective SGLT2 inhibitor, improves glycemic management without raising the dangers related to intensive insulin therapy as it lowers the plasma glucose levels independently.
2 trials were conducted in which, Farxiga 5 mg/day was given to diabetes type 1 patient along with insulin, and this improved glycemic control.
Resultantly, its usage decreased total daily insulin dose and body weight in overweight adults with poorly controlled diabetes type 1.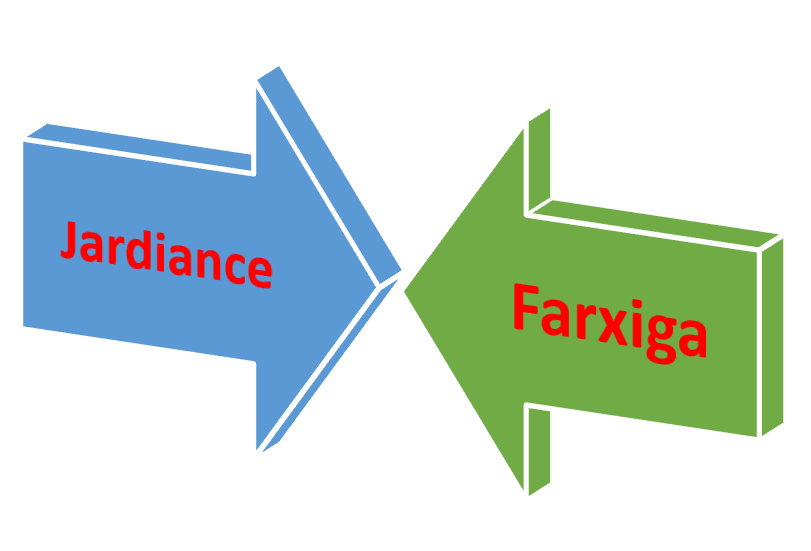 These gains persisted throughout these trials' expansions for up to 52 weeks. With a controllable safety profile and a hypoglycemia profile that was largely comparable to placebo, Farxiga was generally well tolerated.
The incidence of DKA (diabetic ketoacidosis) was not significantly greater with Farxiga (Dapagliflozin) compared to placebo in adults with a BMI of 27 kg/m² or more.
Farxiga was the first SGLT2 inhibitor that was approved for treating diabetes type 1. The efficacy and safety profile of this drug can be achieved by good clinical experience with patients with diabetes type 1.
It offers a promising treatment for adults with diabetes type 1 when insulin alone is insufficient for glycemic control.
The initial indications in type 1 diabetes patients also emphasize its use in those individuals who can monitor ketones at home, and have not had DKA in the past 6 months to one year.
Latest Trends with Respect to Farxiga for Diabetes Type 1
The owners/manufacturers of Farxiga removed the type 1 diabetes indication in Europe and the UK on October 25, 2021.
Healthcare practitioners in the UK were informed of the withdrawal via letter.
Therefore, type 1 diabetic patients should stop using Farxiga 5mg as soon as it is practically feasible after consulting with their specialist diabetes physician.
Reasons for Withdrawal for Diabetes Type 1
The diuretic action of Farxiga has been linked to a drop in blood pressure.
Therefore, it should be noted that stopping Farxiga may result in a slight increase in blood pressure.
According to studies on type 1 diabetes, diabetic ketoacidosis occurs frequently and instances of euglycaemic diabetic ketoacidosis have also been documented.
The use of Farxiga in Type 1 Diabetes may increase the risk of euglycemic diabetic ketoacidosis. In fact, the increased incidence of DKA is the major concern that physicians and endocrinologists are reluctant to use this drug in Type 1 Diabetics.
Withdrawal of Farxiga:
The type 1 Diabetes Mellitus indication for Farxiga has been removed by the authorization holder.
The remaining indications for Farxiga remained the same.
There were no new safety issues that resulted from the discontinuation of Farxiga for type 1 diabetes.
The manufacturer of Farxiga voluntarily stopped marketing the medication for type 1 diabetes only.
This decision was based on commercial factors. The increased risk of diabetic ketoacidosis in type 1 diabetes compared to type 2 diabetes was found to not be a factor in the decision, nonetheless.
Control measures and prevention of using Farxiga
In some areas of the world, Farxiga was one of the most used, rather the only oral treatment for diabetes type 1, hence it was a difficult task for patients to discontinue its intake.
Therefore, after stopping Farxiga treatment following must be made sure;
Frequent blood glucose monitoring
Increased insulin dose
The discontinuation of the drug must be taken care of by doctors who have specialization in the field of diabetes.
In case you are using Farxiga, your doctor will work with you to safely stop taking Farxiga if you have type 1 diabetes.
You'll need to keep a closer eye on your blood glucose levels throughout that time to prevent diabetic ketoacidosis.
This is paradoxical! Using Farxiga can result in DKA, and withdrawing it can also result in DKA as the blood glucose may spike.
On the obligations of prescribers when employing a medication off-label or that isn't licensed, guidance should be consulted.
Follow the instructions in the product information for all SGLT2 inhibitor uses.
The Drug Safety Update recommendations can be used in this case because it helps in reducing the risk of diabetic ketoacidosis
Monitoring ketones during treatment is also advised.
Warnings and precautions while using or withdrawing Farxiga!
One should consult a doctor if, you have diabetes and experience;
Rapid weight loss
Nausea
A sweet or metallic taste on your tongue
Sleepiness
Stomach discomfort
Quick and deep breathing
Confusion
Vomiting
Extreme thirst
A strange odor in your urine or sweat
The above-listed signs and symptoms may indicate "diabetic ketoacidosis,".
This is a rare but serious condition that can be life-threatening in people with diabetes.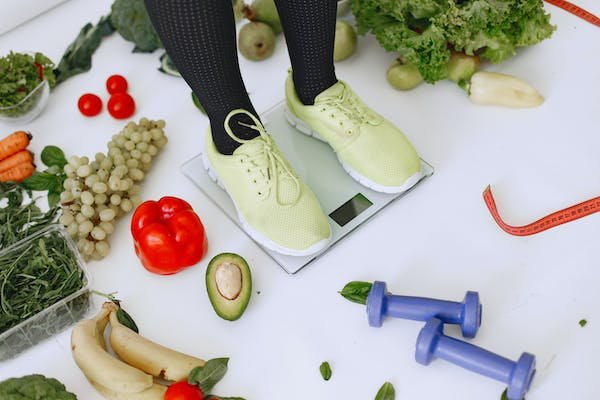 Current situation about Farxiga in Type 1 Diabetes:
This licensing change has no effect in any manner on the indications for Farxiga 5mg and 10mg.
Farxiga will still be available because it is used to treat a number of illnesses, including type 2 diabetes, chronic renal disease, and adult-onset symptomatic chronic heart failure with reduced ejection fraction.
Farxiga or Forxiga is associated with hypotension, urinary tract infections, genital infections, and euglycemic DKA.
Since individuals with diabetes type 1 are at risk of DKA, Farxiga may increase the risk manyfold. The risk is greater in individuals who are thin, and lean, have brittle diabetes and have recurrent DKA.
Farxiga is an approved medicine for Type 2 Diabetes but not for individuals with Diabetes Type 1. Its use in diabetes Type 1 should be deferred.