Biologics for lung cancer treatment may revolutionize and improve survival in patients with lung cancer.
Patients with stage IV lung cancer usually do not survive beyond six months after the diagnosis even when treatment is given in the best centers of the world.
In addition, most patients can not tolerate the usual chemotherapeutic drugs because of serious side effects. Biologics are highly targeted therapies with the least side effects compared to conventional therapies.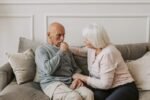 What are the 5 Biologics for Lung Cancer:
Biologics are pharmaceutical products obtained from biological sources and used for medicinal purposes. To treat different diseases, different biologics are present on the market. Following are some of the biologics used to treat lung cancer.
Ceritinib (Zykadia)
Crizotinib (Xalkori)
Alectinib (Alecensa)
Brigatinib (Alunbrig)
Lorlatinib (Lorbrena)
Anaplastic lymphoma kinase inhibitors are the common name for all of the biologics discussed above (ALKI). ALK is a protein that regulates cell development in the body.
Specific inhibitors of ALK block these proteins to stop cancer cells from metastasizing and spreading throughout the body.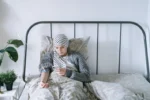 Here is a detail of the 5 Biologics for Lung Cancer:
---
Alectinib:
A biologic called Alecensa, a protein kinase inhibitor is available and is marketed for the treatment of non-small cell lung cancer.
A mutation in the gene ALK is restricted or blocked by this tyrosine kinase inhibitor and the product of this gene is inhibited, resulting in the halting of cancer cells, especially in NSCLC.
It is an oral drug for lung cancer. Though it is beneficial it has side effects as well.
Side effects:
Hepatotoxicity
Renal complications.
Bradycardia
Hemolytic anemia.
Apart from this, the most common side effects are as follows:
Tiredness or fatigue.
Constipation
Low RBC count.
Muscle aches and tenderness.
Fibromyalgia
Edema at the most reliable parts like eyelids, ankles, feet, hands, etc.
Contraindications:
Renal failure.
Muscular dystrophy.
Pregnancy
Breastfeeding
Dosage:
150 mg capsule is available.
600 mg twice a day is recommended for NSCLC.
If unbearable, cut down the dose to 450 PO BID.
Further reduction up to 300 mg is acceptable. Otherwise, stop using this drug and contact healthcare.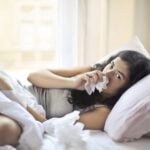 ---
Brigatinib:
A biological drug that comes under the name of Alunbrig is effective in the treatment of lung cancer. It works by two phenomena.
First, it is an anaplastic lymphoma kinase inhibitor and the second is an epidermal growth factor receptor inhibitor.
It normally works by binding with ALK, stopping the phosphorylation of ALK and EGFR and thus inhibiting the production of their mutant genes.
It is effective in NSCLC. Its half-life is about 25 hours which indicates its long-term effectiveness after a single dose.
Side effects:
Causes infertility or sterility.
Low sperm count, testicular atrophy.
Chronic use can cause organ damage.
The aquatic world is in danger due to its long-lasting side effects.
Hepatotoxicity
Contraindications:
Hypertensive patients.
Bradycardia
Diabetes
Pregnancy
Liver and renal failure.
Breastfeeding
Dosage:
Tablets of 30 mg, 90mg, and 120 mg are there.
For NSCLC, 90mg per day for a week is given. It is increased up to 180mg if it is tolerated by the body.
If the person is unable to tolerate 60mg, stop using it.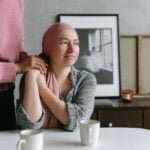 ---
Ceritinib 
An oral receptor kinase inhibitor of the protein Anaplastic lymphoma kinase, this pharmacologic. It works by binding to ALK and restricting the mutations of this ALK gene.
By binding this inhibitor, the signaling pathway is also affected in the (tumor)cells in which the expression of ALK is upregulated.
ALK is just like the member of the insulin receptor, responsible for the development of CNS. it is normally prescribed in cases of NSCLC.
While on ceritinib, the serum levels of ALT are elevated, showing damage to liver cells. The half-life of this drug is 41 hours which indicates the long-lasting effects, probably more than that of Brigatinib. It is sold under the name of Zykadia or Spexib.
Side effects:
Harmful to the fetus.
Diarrhea.
Vomiting.
Nausea.
Hepatotoxicity.
Hyperglycemia.
Bradycardia.
Contraindications:
Heart complications.
Kidney and liver failure.
Stomach ache.
Bleeding
Anorexia
Hyperglycemia
Pregnancy
Breastfeeding mothers.
Dosage:
A capsule of 150 mg is available.
450mg per day for NSCLC.
The first reduction of the dose is 300mg per day followed by 150mg if the effects persist.
After that discontinue the drug.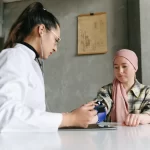 ---
Crizotinib
Crizotinib is a receptor inhibitor of tyrosine kinase which is used for the treatment of lung cancer, especially NSCLC.
It is also used to treat IMT(inflammatory myofibroblastic tumor). It effectively treats non-small cell lung cancer by targeting the echinoderm microtubule-associated protein-like 4 and anaplastic lymphoma kinase fusion protein.
It was sanctioned by FDA in 2011 for lung cancer as well as ALK-positive tumors. The half-life of this drug is 42 hours.
Side effects:
Hepatotoxicity
QT prolongation.
Bradycardia
Visual loss.
Fetal toxicity.
Git problems are most pronounced in children and adults.
Weight gain in teenagers.
Contraindications:
Hypomagnesemia
Hypophosphatemia
Anemia
Low neutrophils and lymphocytes number.
Peripheral neuropathy.
Torsades syndrome.
Chronic heart failure.
Hyperbilirubinemia
Pregnancy
Renal disease.
Interstitial pneumonitis.
Liver failure.
Dosage:
Capsules of 200 and 250mg are present.
250mg twice a day is recommended for NSCLC.
For adverse effects, reduce the dose to 200mg twice a day.
For further reduction, 250mg per day.
After that stop using if the same effects sustain.
---
Lorlatinib
Once more, the drug of choice for stopping the spread of metastatic NSCLC is an anaplastic lymphoma kinase inhibitor. It received FDA approval in November 2018.
In addition to NSCLC, it is suggested in advanced non-small cell lung cancer that is ALK-positive. ALK causes mutant products to be produced in tumors, which aids in the body-wide spread of cancer.
So this drug inhibits or blocks the ALK receptor to stop metastasis. One of the unique properties of Lorlatinib is that it can cross the blood-brain barrier easily. So due to this property, this drug can also treat brain tumors. Its half-life is 24 hours.
Side effects:
Embryo- fetal damage.
Infertility in males for short time.
Testicular, epididymal, and prostatic atrophy.
Hypercholesterolemia
Pancreatic atrophy.
Hyperplasia and distension of the bile duct.
Contraindications:
Hypercholesterolemia
Increased TAG levels.
Hypertension
AV block.
Seizures and maniac state.
Pregnancy
Renal failure.
Dosage:
Tablets of 25 and 100 mg are available.
100mg for NSCLC is prescribed orally per day.
If adverse effects are seen, reduce the dose to 75mg or 50mg.
If still side effects are there after 50mg, stop using it.