Morbid obesity is a medical condition that is associated with numerous medical complications. A lot of treatment plans are currently under investigation while others are already in clinical practice. Apart from reducing weight, weight loss interventions such as the Aspire Assist System aim to treat obesity-associated medical conditions,
Aspire assist system was introduced as a safe and effective procedure for weight loss in 2011. The Aspire assist system was approved by the FDA for weight loss after its efficacy and safety were studied in different clinical trials.
This system is still in clinical practice and is one of the safest and most effective procedures for weight loss.
Aspire Assist system FDA approval: 17 June 2016.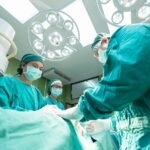 How Aspire Assist System Helps You Lose Weight?
The Aspire assist system works differently than a gastric balloon and gastric sleeve or gastric bypass procedures.
As the name suggests, the "Aspire Assist System" aspirate your gastric contents after you take your meal. Simply, you eat your food and before the food is absorbed, the Aspire Assist System removes it from your body.
The amount of food you remove depends but generally 30% of the food that has been taken in is removed.
Removing food from the stomach after your meal also improves the symptoms of abdominal distension and bloating.
In the long run, it reduces stomach volume, the stomach gets adjusted to smaller meals and has some effects on the neuroendocrine axis that results in the suppression of satiety.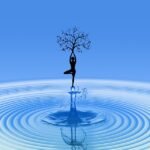 How is Aspire Assist Procedure Performed?
The Aspire Assist System is a much simpler procedure compared to a gastric sleeve or gastric bypass.
The patient is asked to take clear fluids 24 hours before the procedure. Under mild sedation, a tube is placed in the stomach that is attached to a suction system outside the stomach, similar to placing a PEG (percutaneous endoscopic gastrostomy) tube.
After placing the Aspire Assist System, the patient is trained as to how and when to aspirate gastric contents. The patient can go home 2 hours after the procedure is performed. A liquid diet is advised for 48 hours.
In addition, the Aspire Assist System can be removed at anytime the patient wants. It takes only half an hour for the physician to remove it with minimal complication rates.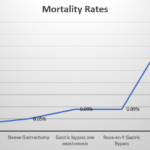 How does it help you lose weight?
After placement of the Aspire Assist System, the patient is advised to take a fluid diet. After 24 hours, the patient can have his normal meals and drinks.
The patient is asked to aspirate gastric contents after 20 to 30 minutes of a meal with the help of the suction valve attached to the outside of the tube. This is done at a sink or a toilet.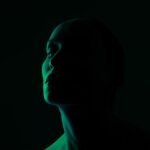 Who is a candidate for Aspire Assist System?
It is indicated in adults at least 22 years of age or older, especially those not willing for weight loss surgery.
The individual must be obese and have a BMI of more than 35kg/m² despite a low-calorie diet, exercise, and efforts to lose weight.
Who should not opt for Aspire Assist System?
To make use of the Aspire Assist System, selection of the appropriate patient is important. The following are some contraindications to this procedure:
Individuals who have had abdominal surgery in the past (may increase the risk of complications of a gastrostomy)
Esophageal stricture or gastric outlet obstruction.
History of refractory gastric ulcer.
Ulcer or bleeding lesion or tumor found while performing endoscopy.
Uncontrolled Hypertension ( blood pressure of 16O /100mmHg or more).
Evidence of severe cardiac or pulmonary diseases.
Patients at risk of bleeding (Platelets count less than 50,000/microLiter,  Prothrombin time of more than 2 seconds above the normal value, or an INR of more than 1.5).
Anemia (Hemoglobin of less than 8.0 G/dl in males and less than 10.0 G/dl in females.
Pregnant or lactating mother.
Diagnosed case of Bulemia Nervosa or night eating syndrome.
Chronic abdominal pain (It will complicate the management)
Mental or physical disability.
Medical conditions complicating endoscopic procedures.
How effective is Aspire Assist System for Weight Loss?
Aspire Assist System is one of the most effective and safest weight loss interventions. Its weight loss effects have been studied and compared with various weight loss interventions.
One of the studies that was published in 2018, compared the effectiveness of various weight loss procedures at different time intervals after the intervention is summarized here [Ref]
Procedure

% Weight Loss

Time Period

Intragastric balloon

14% EWL

6 months

Aspire assist
12% TBWL
12 months

Endoscopic sleeve gastroplasty overstitch

13% TBWL

15% TBWL

1 year

18 months

Gastric artery embolization
11.5 % EWL
12 months

Vagal nerve blockade

17-24% EWL

12 months

Dudeno-jejunal bypass
13% EWL
6 months

IncissionIess magnetic anastomosis system.

14.7% EWL

12 months
EWL: Excess Weight Loss; TBWL: Total Body Weight Loss
Aspire Assist System resulted in 25% or more weight loss in 58.8% of patients!
The mean weight loss with the Aspire Assist System is about 12.1%. However, some individuals respond very well to this intervention.
In about more than half the individuals, it is associated with 25% or more weight loss. This is greater than most medical weight loss interventions.
In absolute terms, it can result in a mean weight loss of about 16 kgs (36 pounds). However, this depends on the baseline weight and the dietary practices of the patient.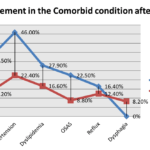 Long-term safety and efficacy of Aspire Assist System for Weight Loss:
Most weight loss interventions are effective for a short duration after which the patients start to regain their weight.
Long-term and persistent weight loss are key outcomes that are assessed when undergoing any weight loss intervention.
The long-term safety and efficacy of Aspire Assist System were evaluated in 201 individuals. The mean BMI of the study patients was 43.6 ± 7.2 -kg/m². Patients were followed for a period of four years.
The percentage of TWL (total weight loss) and EWL (excess weight loss) was calculated after each year for four years. The results of the study are tabulated below:
Table showing the percentage of weight lost each year:
| | | |
| --- | --- | --- |
| Year | %TWL | % EWL |
| 1 | 18.2 ± 9:4% | 46-3± 26.3% |
| 2 | 19.8 ± 11.3% | 48.2 ± 28.2% |
| 3 | 21.3 ± 9.6% | 50.3 ± 26.2% |
| 4 | 19-2 ± 13.1% | 47.9 ± 36.2% |
As shown in the table above, the weight loss observed each year was persistent.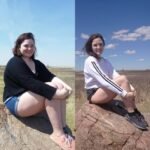 The effect of Aspire Assist System on Metabolic Parameters:
Similarly, the effect of Aspire Assist System on metabolic diseases was also evaluated in the study. Except for the impact of Aspire Assist System on lipid profile, significant improvements were observed in diabetics and hypertensive patients.
The effects of Aspire Assist System on blood glucose and blood pressure are summarized in the table below:
| | | |
| --- | --- | --- |
| Parameter | Baseline | After 1year |
| HbA1c | 5-9+ 1.3 | 5-5 ± 1.0 |
| Fasting Glucose | 109:7 ±1.3mgl/dl | 101:8± 38.2mg/dl |
| B.P (Systolic ) | 141.3 ± 16-9mmHg | 129.2± 18.8mmHg |
| BP (Diastolic) | 80:4 ± 11-5 mmHg | 82.4± 11.2mmHg |
| Cholesterol | 184-9 ±45-8mg/dl | 198 ±36.6 mg/dl |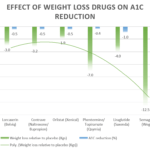 Complications associated with Aspire Assist System.
The Aspire Assist System is a minimally invasive procedure and does not require any form of general anesthesia. That is why this system has minimum complications.
A few of the complications that can arise are:
Bleeding from gastrostomy site
Infection of gastrostomy site
Peritonitis ( Due to leakage of gastric contents intra-abdominally.
Benign pneumo-peritoneum. This is because of leakage of air while performing gastrostomy.
Gastric ulceration or erosion of stomach mucosa.
Buried bumper.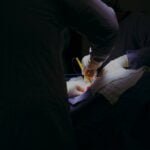 In Conclusion:
The Aspire Assist System is a minimally invasive effective weight loss intervention. It is associated with weight loss of about 1/4th of the baseline body weight.
It has got fewer side effects and can be reversed at any time the patient wishes to reverse it.