The best diabetic shoe to prevent foot ulcers for every diabetic person is different based on the foot dynamics of the person. There is no such thing as "one size fits all".
A diabetic shoe should be soft, shock-absorbant, comfortable, and provide better mobility. Diabetic shoes can also be used with extra in-soles to prevent and heal ulcers at specific locations.
Diabetic Foot Ulcer: Risk Factors, Causes, Stages, & Treatment
Know Foot Dynamics for selecting the best Diabetic Footwear:
Human gait is a combination of numerous movements. these movements combine to form a single step. Each step results in different biomechanics and pressure effects that start from the foot goes up to the spine.
Walking bare feet is the most natural way, but it has numerous hazards. That is why numerous types of footwear were introduced over time.
When we walk bare feet there is a maximum area of contact between the ground and our feet.
Best Fast Food Options For Diabetics: Diabetes Friendly Takeout
Secondly, as the foot has contact with the ground our foot spreads reducing the point source pressure effect. There is also a reduced heel strike effect.
When we compare bare feet walking with shoes there are differences in the biomechanics. Shoes with heels in more inclination of the foot results in a high heel strike.
This also results in less time of impact of the hindfoot with the ground resulting in more pressure on the forefoot and meta tarsals.
Tirzepatide Mechanism of Action: Mounjaro for Diabetes & Weight Loss
Shoes with high toes also increase pressure on the head of metatarsals. The third type of shoes is those with narrow forefoot areas which results in reducing the widening of the foot on impact resulting in high pressure on pressure points.
Even if a normal person is choosing footwear these all factors shall be kept in mind before selection.
Are you at risk of developing foot ulcers?
Diabetes affects every organ of our body. A diabetic person should care for his feet as much as he/ she cares for his/her face.
Diabetes affects the joints, skin, nails, blood supply, and neuronal connections going to the feet. There are numerous changes in the foot architecture because of neuropathy and other effects of diabetes.
Because of these changes patients with diabetes are at risk of developing diabetic foot complications.
These complications include callus formation, ulcers, and gangrene which is why researchers have agreed on specialized shoes for diabetic patients.
Accordingly, patients are categorized into different risk classes:
Low risk for developing foot ulcers:
Normal foot sensation
No foot deformity
No history of ulceration or amputation
Medium risk for developing ulcers
Neuropathy
No foot deformity
No history of ulceration or amputation
High risk for developing foot ulcers
Neuropathy
Foot deformity
No history of ulceration or amputation
Very high risk for developing foot ulcers
Neuropathy
Foot deformity
History of ulceration and amputation
Selecting a diabetic shoe should be based according to the various risk categories mentioned above.
What is a good Diabetic Shoe (Footwear)?
Normal shoes usually have high heels and hard soles. some of the shoes have narrow toes area. tight fittings shoes also result in narrow space for the foot resulting in high friction.
Diabetic shoes must have soft soles and adequate room for the foot to be comfortable. because fitting shoes will result in a lot of forming a blister.
The same goes for loose-fitting shoes. while choosing shoes for any diabetic patient shall have at least these properties to avoid complications.
adequate room for foot
Soft insoles
Smooth inside is
Breathable shoes
Highly shock absorbent
No high heels
Insulin Dependent Diabetes Mellitus (IDDM) Type 1 and Type 2
Why you should wear Diabetic Shoes?
This footwear is highly important for especially diabetic patients. the main reason is that this kind of not only reduces the risk of ulceration but also its recurrence.
When diabetic footwear is used risk of ulceration is reduced b 58% over 1 year. if their usage is stopped the risk of ulceration becomes high. studies showed that regular shoes have high pressure which results in ulceration and other complications.
Provide better movements
Increases foot circulation
Reduces skin breakdown and callus formation
Prevents pressure sores formation in high-pressure areas
Choosing the Right Footwear:
When choosing footwear, especially for diabetic patients is very difficult. that is why we will use the stratification method for shoe selection. material use in shoemaking is important.
Microcellular rubber with insole foam is one of the best for diabetic footwear. as it has the most durability and shock-absorbing capacity. other materials used are polyurethane and ethylene-vinyl acetate.
Shoe selection of basis risk for ulceration or recurrence of ulceration.
Low-risk patients:
For patients who are at low risk of developing foot ulcers, it is recommended to use normal shoes with specialized features. These include soft sole and breathable components, with a heat-sensitive upper part.
Medium risk patients:
In this category, clinicians recommend to uses a well-fitted shoe with a soft insole and heat-sensitive upper. care be taken not to use the same pair for a very long time
High-risk patients:
Special custom-made shoes for diabetes to be used. footwear shall have features of recessed heels and rigid rock bottom soles.
Very high-risk patients:
This category needs a multi-layered shoed with a rocker bottom sole.
Available Brands of Diabetic Shoes: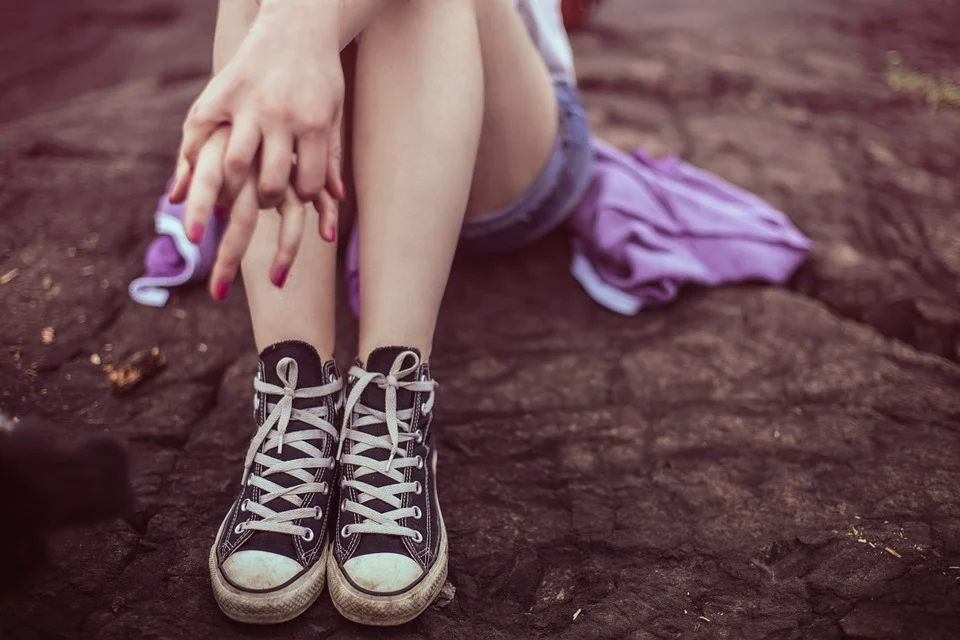 NewBalance Made in USA 990v5:
This is best designed for diabetic patients with neuropathy. it provides wide toe room and firm sole.
Skechers Women Go Joy Walking Shoe:
These have rebound soles and breathable uppers. these shoes are made of lightweight and flexible material.
Adidas Women's Cloudfoam Qr Racer
This is another breathable which comes with extra softness and cushioning effect
Nike Zoom Winflo6 running shoe:
These shoes have arch support and lightweight
Brooks Catamount Sneaker:
These shoes are designed for women with have soft and smooth anterior with wide spae to avoid blister formation and injuries
Altra Footwear Escalante 2.5:
The wide toe box and thick soles are the unique features of these shoes. which is another good option for diabetic patients
New Balance Men's 577V1 walking shoe:
It has a unique extra sole cushion in heels and extra-thick mid-shoe cohesion. these features are best for walking.
Hoka one one sky Kaha hiking boot:
These are the best hiking shoes, as they have soft inner and durable soles making them perfect for hiking
Vionc Relax Slippers:
These slippers are covered with soft clothing which makes them perfect for daily use and walking.
Yibobay Diabetic Shoes:
These are laceless shoes which are best for elderly patients. these have a wide roomy interior and extra padded.
Skechers Arc Fit:
It has a removable insole and breathable outer. it provides adequate room for foot and is an air-cooled shoe
Skechers GO WALK Arch Fit-Clancy:
This is another product of Skechers which is best designed for diabetics.